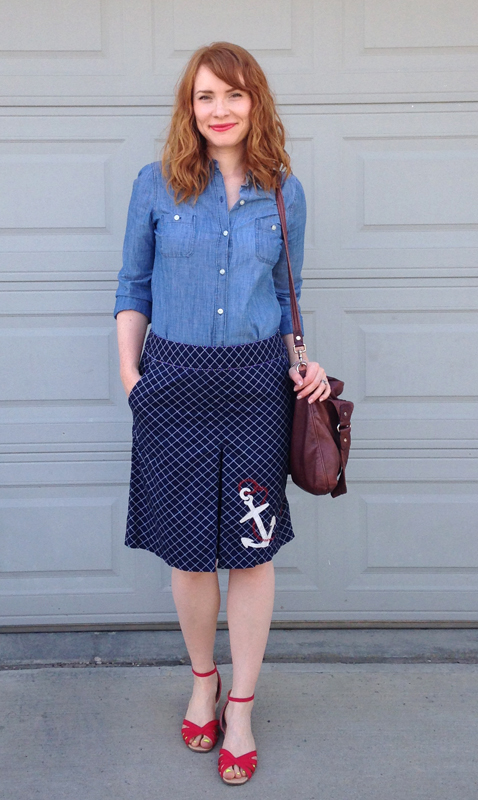 I love the whole prep aesthetic, and especially anything nautical, but I always feel a bit of a fraud when I try to borrow it. My ancestors were not exactly the sailing type. I get nauseous on small watercraft. Still, I can't help but love me a good anchor motif. This skirt was a foregone conclusion as soon as I clapped eyes on it at Value Village. Even though it's a straight/A-line style, which I normally avoid.
It happens to be my first LL Bean piece, and colour me impressed. You can see that a lot of thought went into the details (the striped piping is a particularly nice touch), which makes the skirt seem more expensive than it (likely) was. Definitely more expensive than the $10 I spent on it.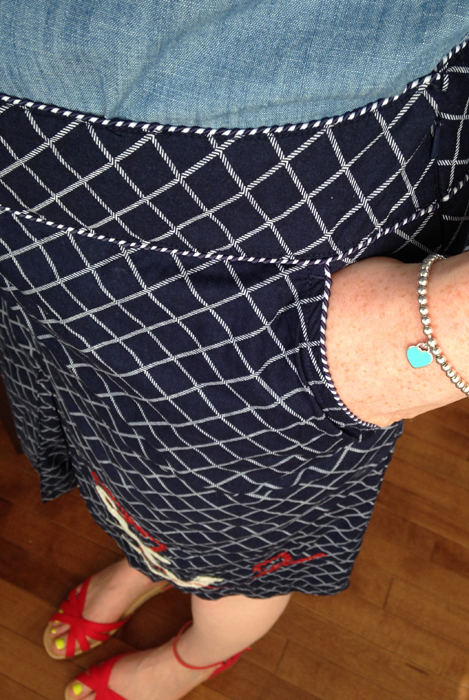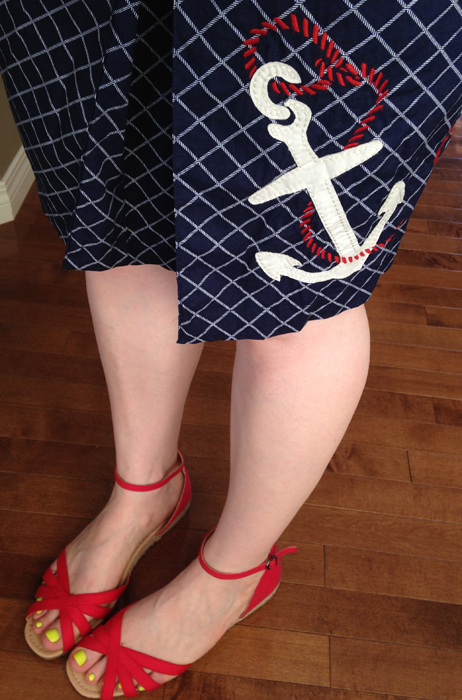 I really didn't want to go overboard with the nautical theme (the post title is more than enough), so I nixed pairing the skirt with anything stripey. Chambray goes with everything, and I tend to think of it as a "style neutral" – it complements any number of styles, without drawing extra attention to itself – so it seemed like a good bet. Red shoes because I never don't love a good red shoe … plus, I don't have a pair of white ones. (Note to self: why is that?) And there you have it.