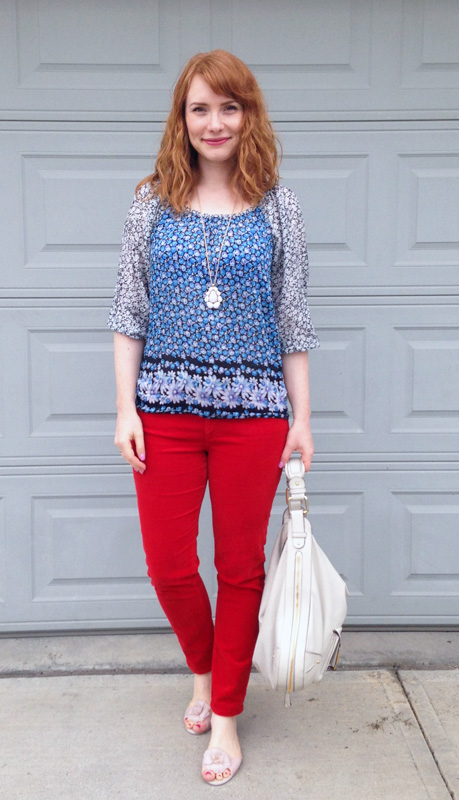 I am a massive baby when I'm sick. The massive-est. I easily put my 3-year old* to shame. Happily for my family, I had an uncharacteristic sickness-free streak of nearly 6 months this year; unhappily (for us all), the cold that ended my lucky streak was a real mean SOB. Ugh. That's all I can say about it. This is me, 4 days into it and completely over everything. A sleepless night watching over the (also sick) baby really helped my complexion … not at all. So, bring out the red pants. That will distract everyone. Genius!
You know what I just realized? Not wearing black – the safe default – when I'm feeling under the weather really helps me look less like death warmed over and more … everyday pasty. The more you know, etc.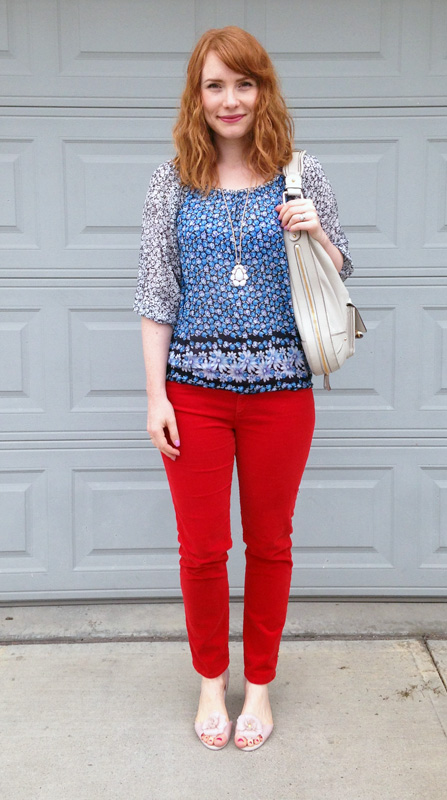 * Yesterday was my son's birthday. I'm still working on processing the fact I have a THREE year old. Three years that felt like an eternity, yet were gone in the blink of an eye. Like, whoa. We love you to bits, monkey.