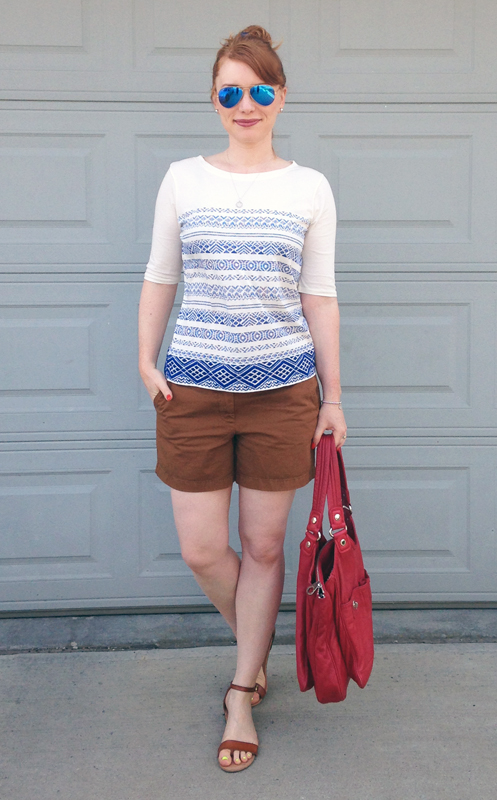 This outfit is proof that (a) it's hot enough these days for me to throw restraint to the (non-existent) wind and thrust my pasty whiteness upon an unsuspecting public all day every day, and (b) I love these shorts so damn much. Five inch inseam for the win!
So … another tricolour look. I feel like that's becoming something of a specialty of mine. On the pro side, it's hard to muck up. With a 3 colour palette, you have to work at looking like a clown, especially when you've got a neutral in the mix. On the con side, there is your general boredom to consider. If I wasn't taking pictures of my outfits and posting them on the internet, this obviously wouldn't rate as an actual consideration. Even so, should it? I don't know; I used to try to dress "interestingly" for the blog, and more often than not I feel like it backfired anyway. I can at least aim for authenticity, if not actual style points. So … yeah, I don't know, this particular train of thought went off the rails just now.
Moving on to less inane things, here's a close-up of my joolz. And by that, I mean a necklace you can't see unless you're standing. Right. There. Nose to nose with me. It's cute, though.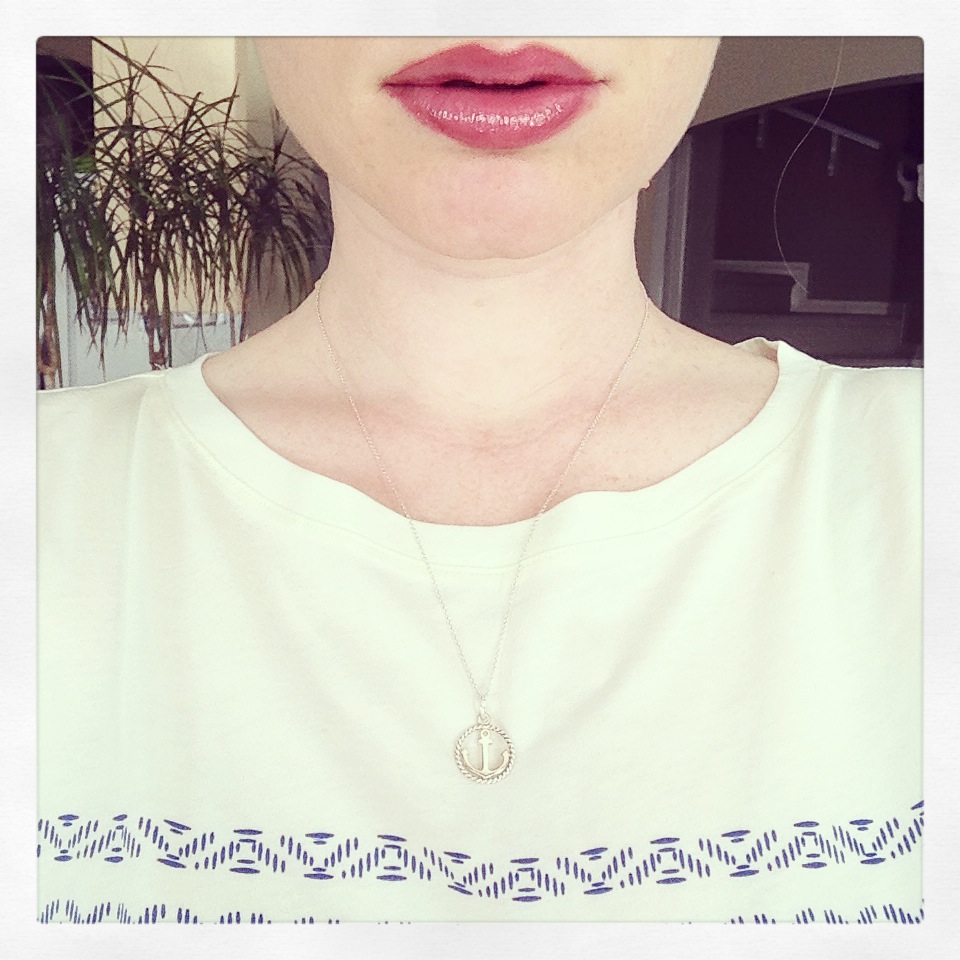 I actually have a ton of jewelry I'd love to pile on every day, but that brings me back to what I was rambling about earlier; there just isn't a call for me, as a current SAHM, to go the Mister T route at the playground. So, wah wah – no sparklies for me. But, hey, I can always go nuts with the nail polish: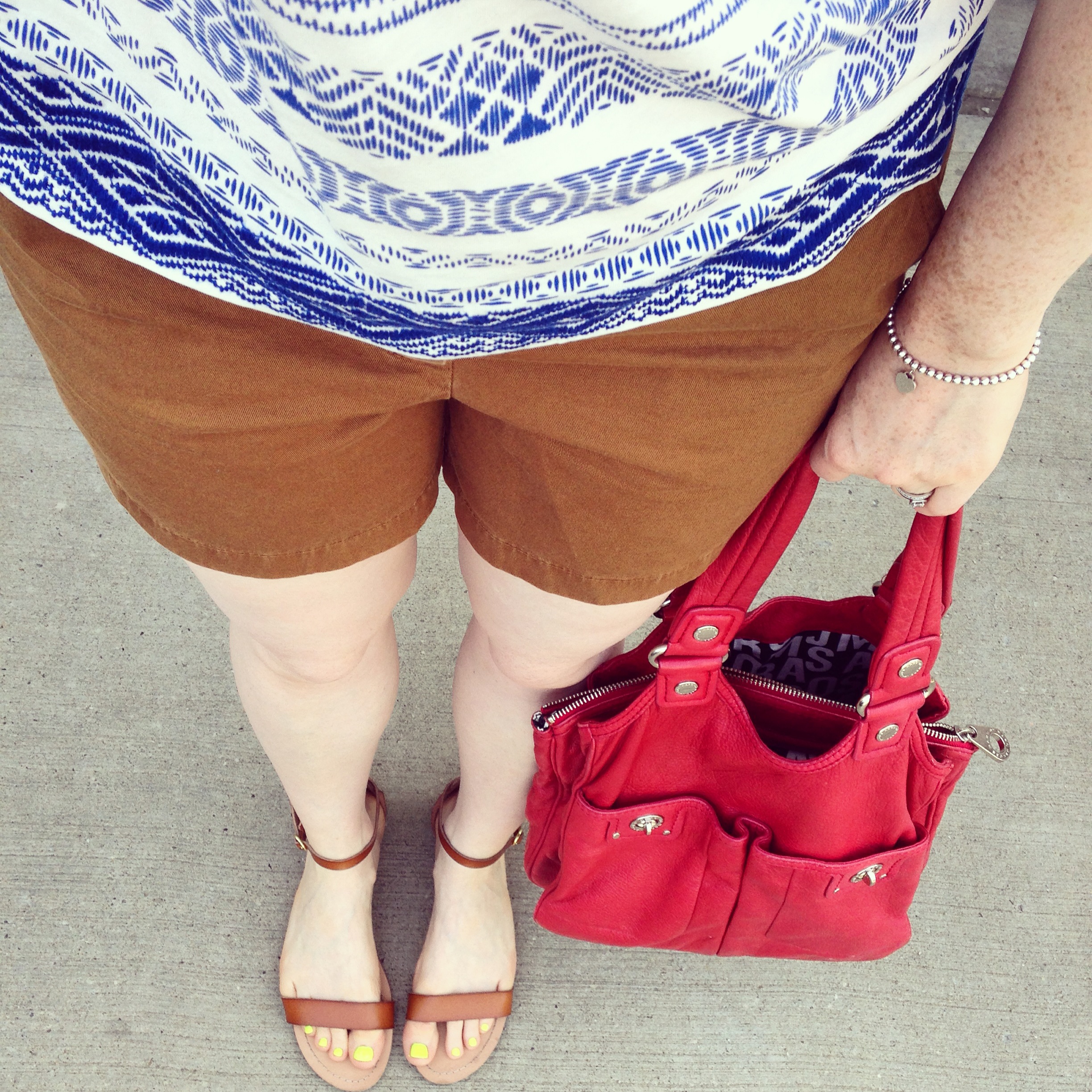 To wrap things up, I am now less than one month away from my official return-to-work date, which is equal parts "eeeeeek" and "hell, yeah". Part of me feels like I should overdose on the cute casual gear I've acquired this year – which won't ever get this much wear again – and part of me wants to dig out the high heels, like, yesterday.
Which part you with?