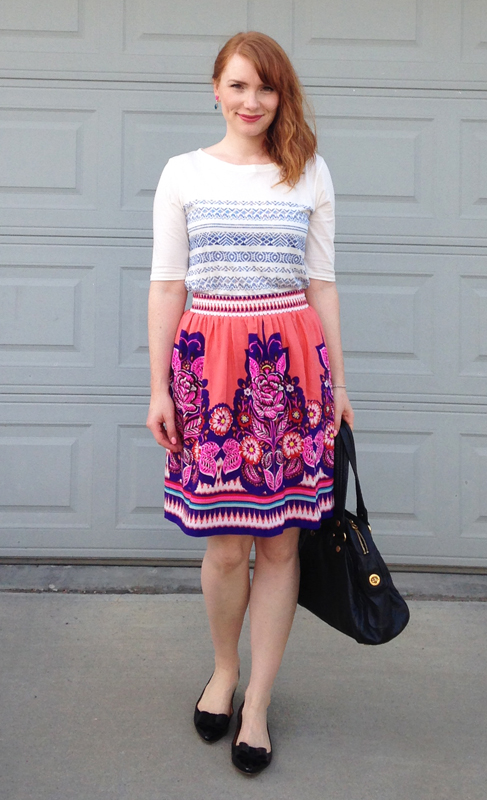 I used to throw together all sorts of wild print combos back in the day, but I've calmed down a lot in the interim. Or become a lot more boring. I'll let you decide. I dipped a toe in the pattern mixing waters again with this outfit, but only because it seemed like a safe bet. Both top and skirt have that slightly folksy vibe, plus the top print is basically just stripes. Stripes go with everything. It is known.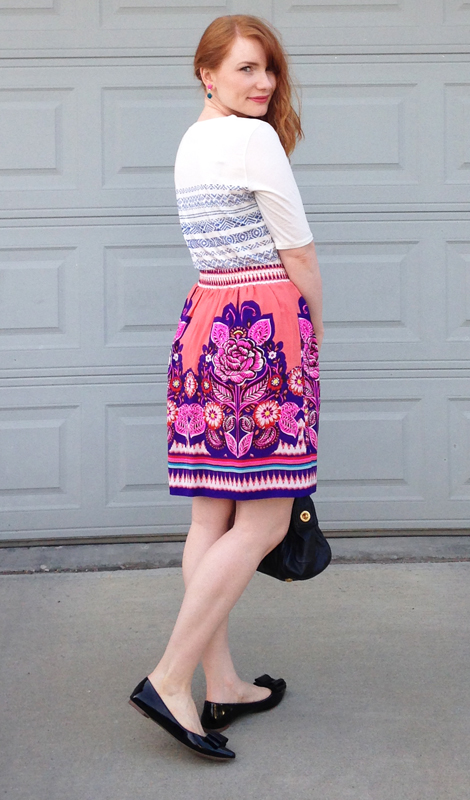 My hair is driving me nuts again. Between the beach spray abuse this summer, and a long overdue re-perm, it's … no bueno. No bueno at all. I find that I look odd in photos with my hair up (tiny insect head syndrome), so I've been reduced to all sorts of subterfuges like this one. Oy.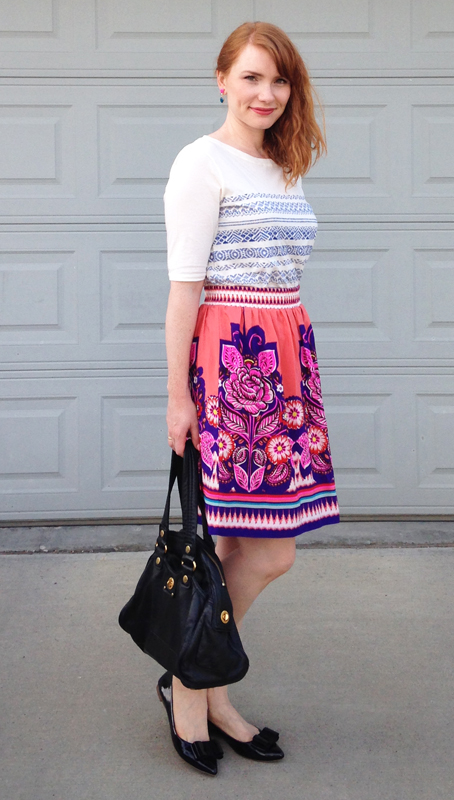 On the up side, I've got a hair appointment today. Send positive thoughts to my hair stylist. She'll need them. Oy.