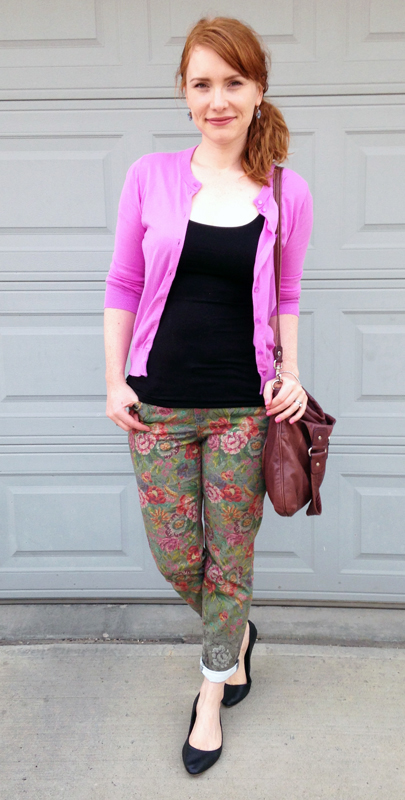 These pants are made from a thicker material (which is why haven't worn them since the spring), but I've been missing my florals lately, so out they came. The outfit is really basic, in the best way. When you throw together a standout piece you love, plus a wardrobe staple or two … magic.
Ok, maybe not magic. Just your garden variety Good Outfit Day.
Still, there was drama. Minor drama. Really, really minor. Minuscule. I couldn't decide which cardigan to wear. See, there was also this one: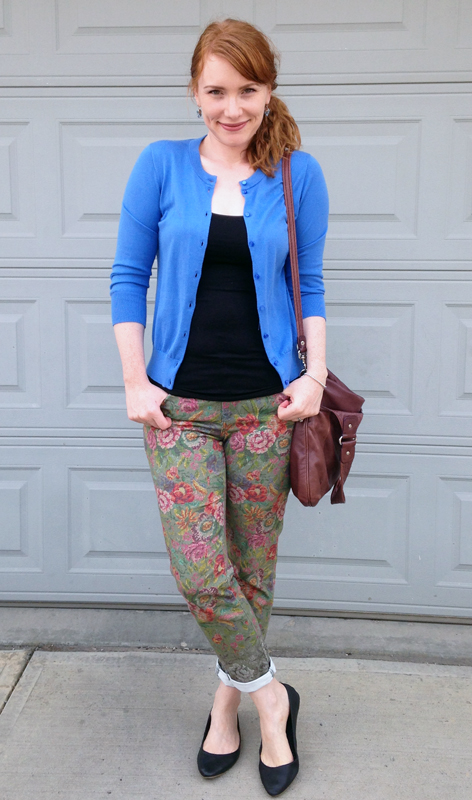 I went back and forth for a good 5 minutes – which is generally time I really can't afford to waste on stupid s**t – and I just couldn't decide which version I liked better. Here, have a look.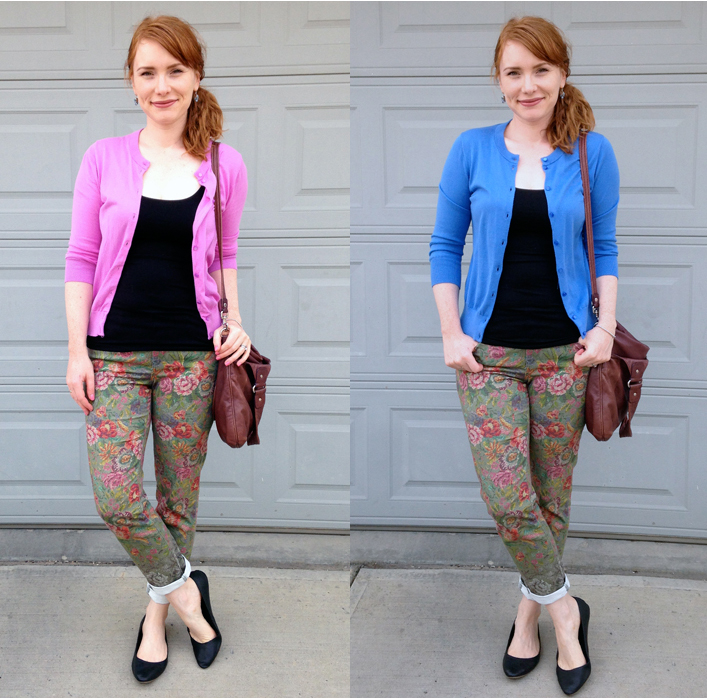 Ultimately, I deferred to my mom. That's totally normal for a 34-year old, right? Right.