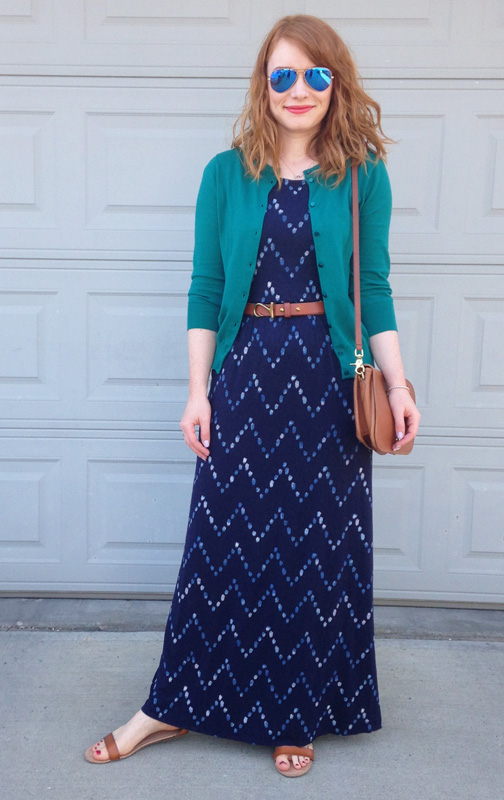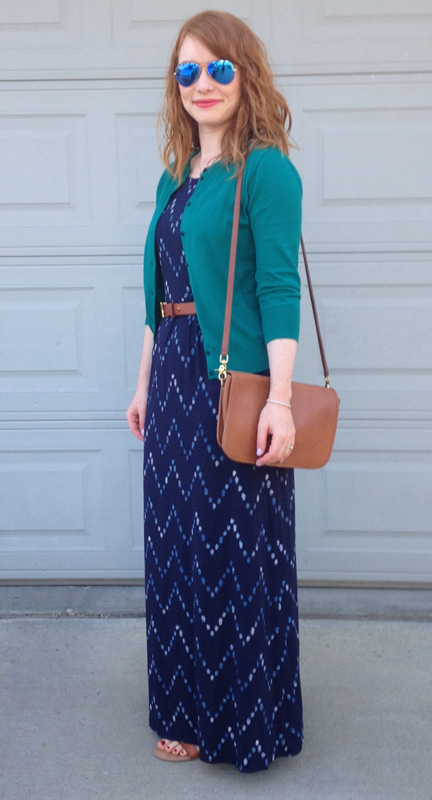 Not just any maxi dress. THE maxi dress. This is it, you guys. To borrow Adrien's phrase, this is a magical dress. Flattering, comfortable, machine-washable. It's so magical, I'm showing it to you again, even though it's been barely a minute since the last time.
Did I mention it has pockets? Also, it goes with everything. Pick a colour, any colour, in my closet … and it will probably go with my magical Target maxi dress. You think I am kidding? I don't joke about Very Important Things, like magical dresses. See?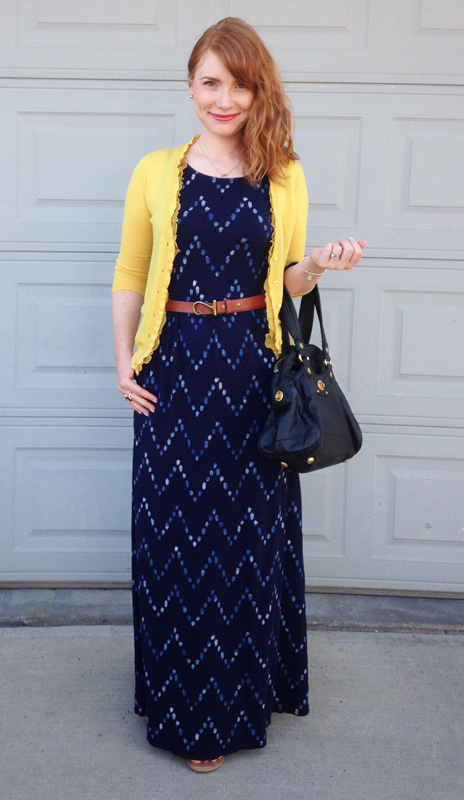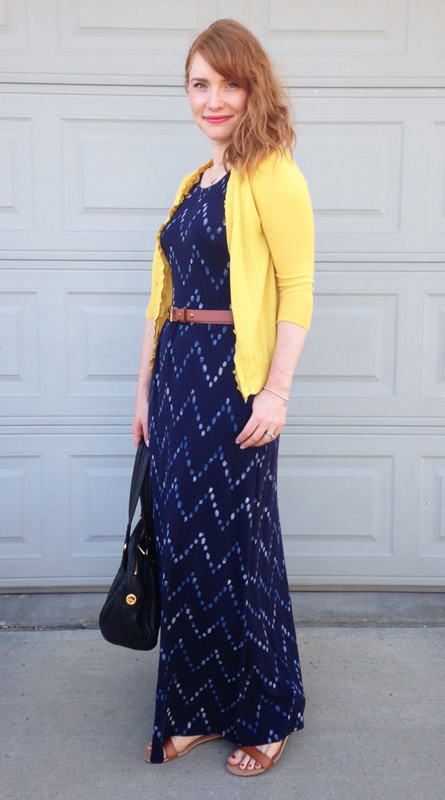 Exhibit #3: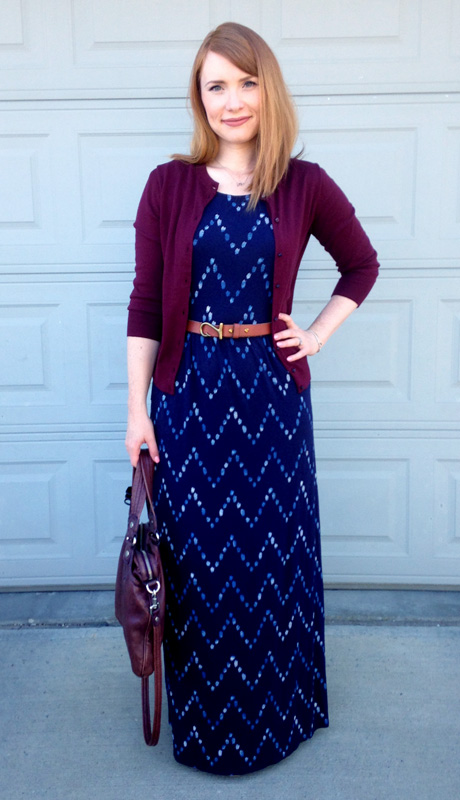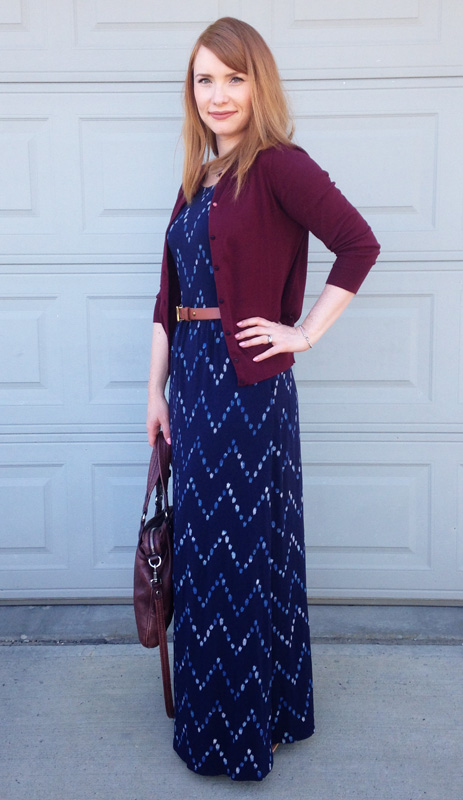 I could go on (I have 12 14 15 a lot of cardigans in my closet), but I won't belabour my point. Let's just agree that I'm right.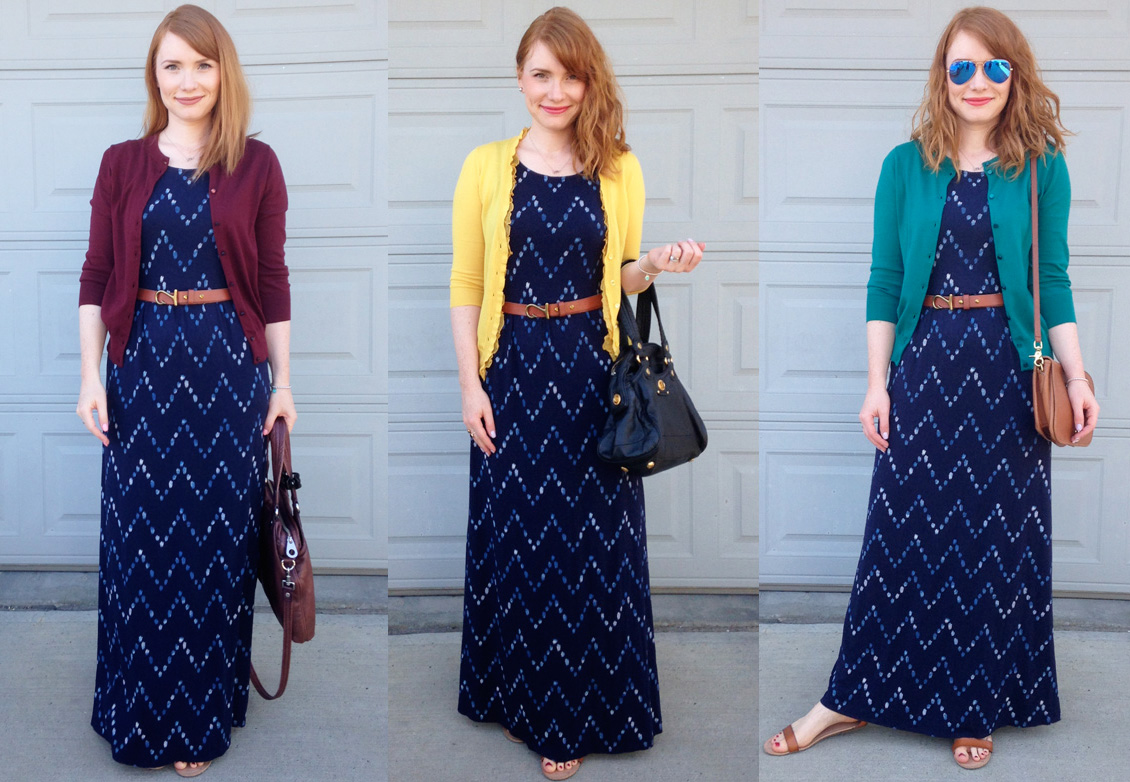 Ok, just one more: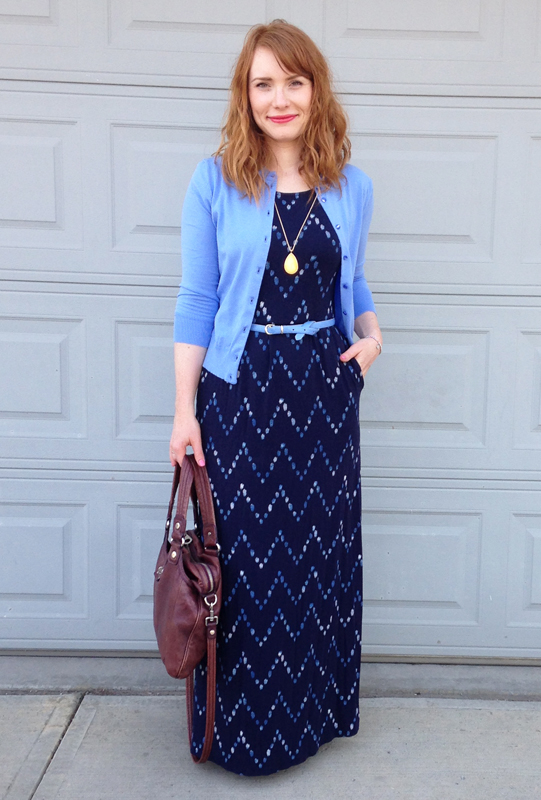 What was your magical dress this summer?