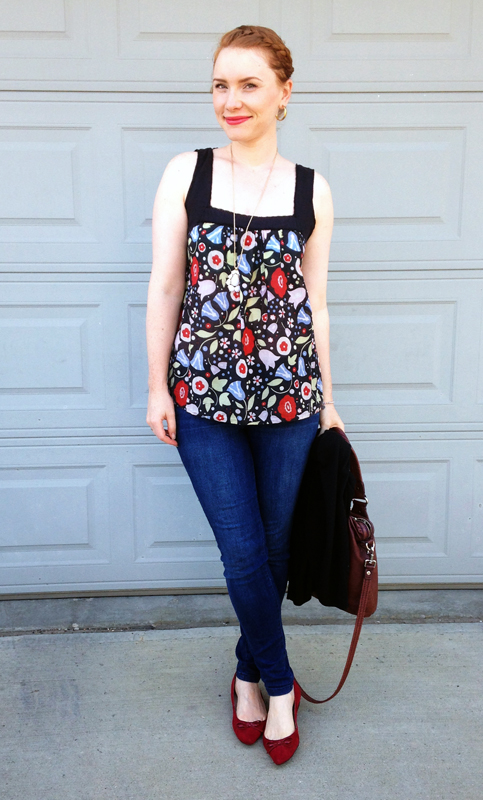 You will remember this blouse from before its sleeve surgery.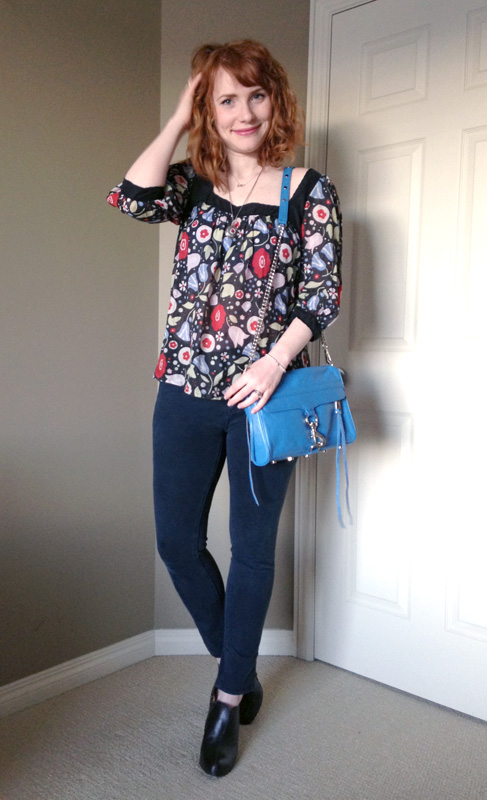 I think it's recovered nicely, don't you? We tried cap sleeves first, and I was going to stop there … until I saw the photos. No bueno. I'm generally not the biggest fan of cap sleeves – on me, because carrying a 40 lbs toddler around does nothing for upper arm toning, contrary to all logic – so I should have known. I mean, they were better than mutton sleeves, but it was only a marginal improvement. So we* went for the full sleeve-ectomy, and I'm quite pleased with the results.
The rest of the outfit is pretty boring. Not, like, blergh-boring. Just … expected-boring. But if it works, I'll take boring.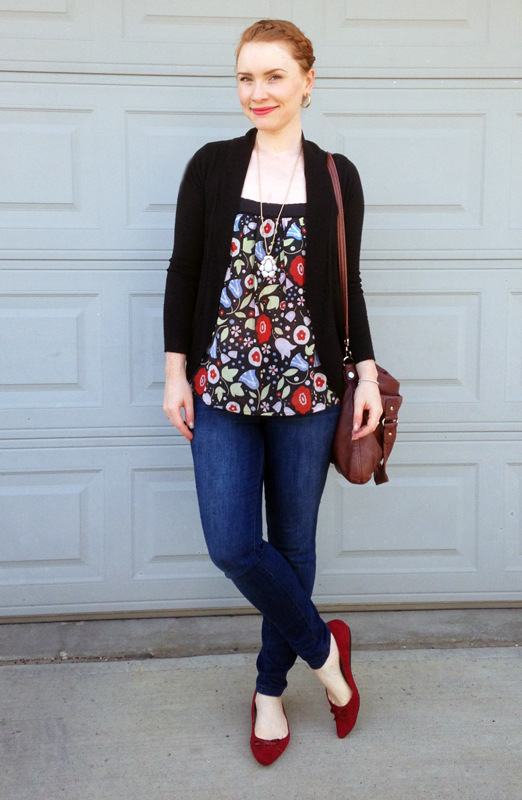 *By "we", I mean my awesome grandmother who did all the work, and me. Who did nothing.