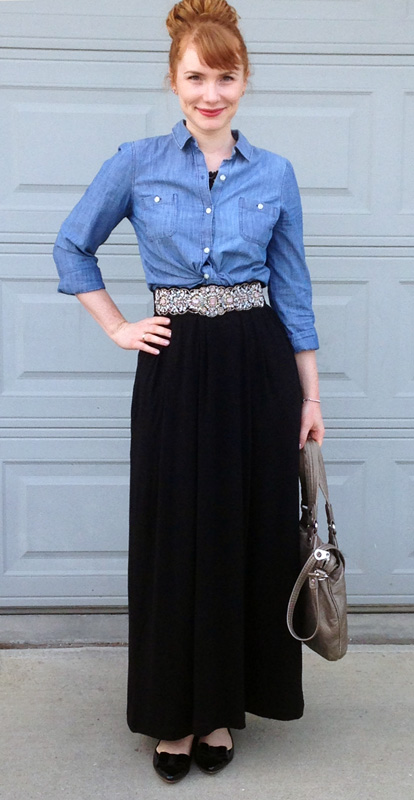 I've been wearing this dress a lot this month, and one day I got the idea to try it as a "skirt". Mostly, I was just looking for an excuse to wear this pretty jeweled belt. Something this sparkly is kind of de trop for 90% of my current daily activities, but paired with a chambray shirt it's acceptable for a brunch date. Maybe? I kept other accessories to a minimum, so let's go with yes.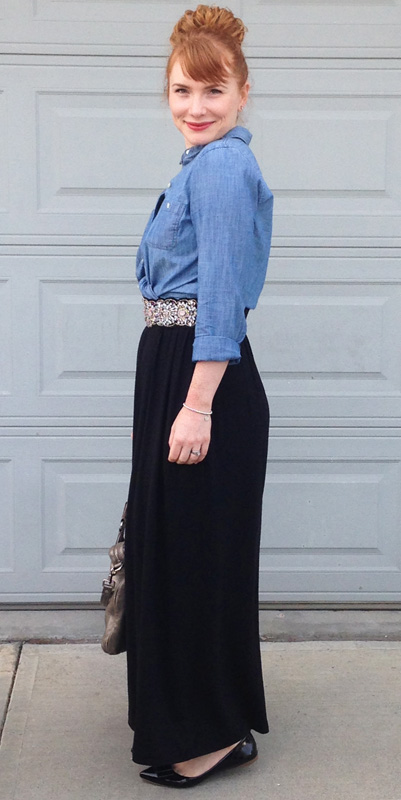 My main concern, whenever I try one of these styling "tricks", is whether or not I'm going to be comfortable, or spend the entire time adjusting various bits and bobs. Good news: I didn't have to do that this time. My shirt stayed put, tucked (sort of) into the belt, which also stayed put. I attribute that success to the fact that the belt is wide and made from a grippy, elastic material. Or, you know, magic.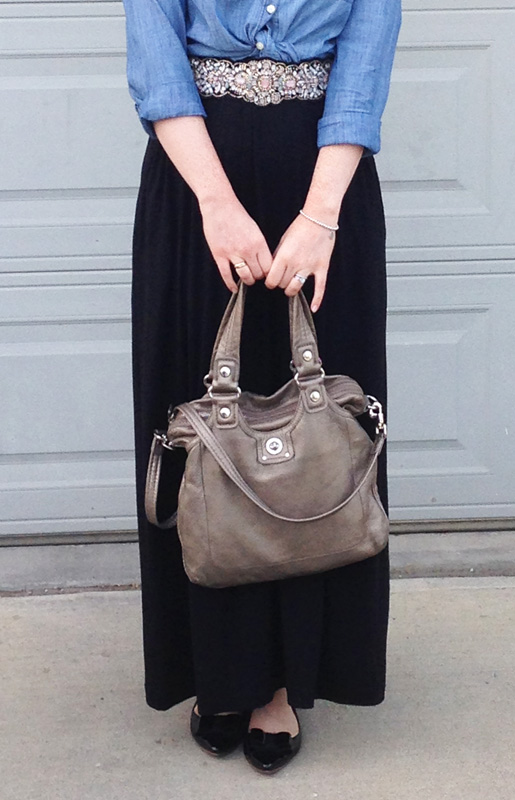 Successful deployment of style trickery, hooray!