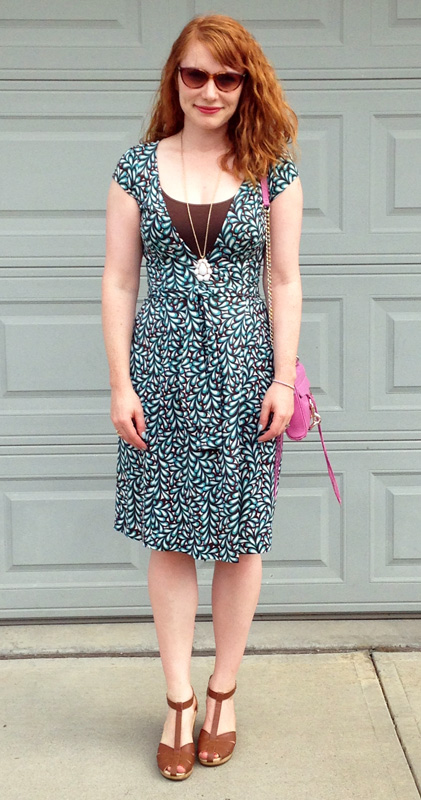 Every year, one of the biggest events of the summer is The Fringe (official name, The Edmonton International Fringe Theatre Festival), and I love that about our so-called blue collar town. Because the kids are still little, we don't get to really enjoy the full experience, but we always make our way down to the grounds, at least once or twice, to soak up the atmosphere, and catch some street performances. This year's theme was Fringed and Confused, so I fully embraced the 70s vibe with a DVF wrap dress and my trusty clogs.
Luka got into the performing spirit with a sidewalk piano. (Only at The Fringe.) He's becoming a little bit obsessed with pianos, to the point that we are seriously considering trying to find a secondhand upright for him. Is it just another passing toddler whim, or the beginning of a lifelong passion? Who knows. We may have to spend a couple hundred dollars to find out.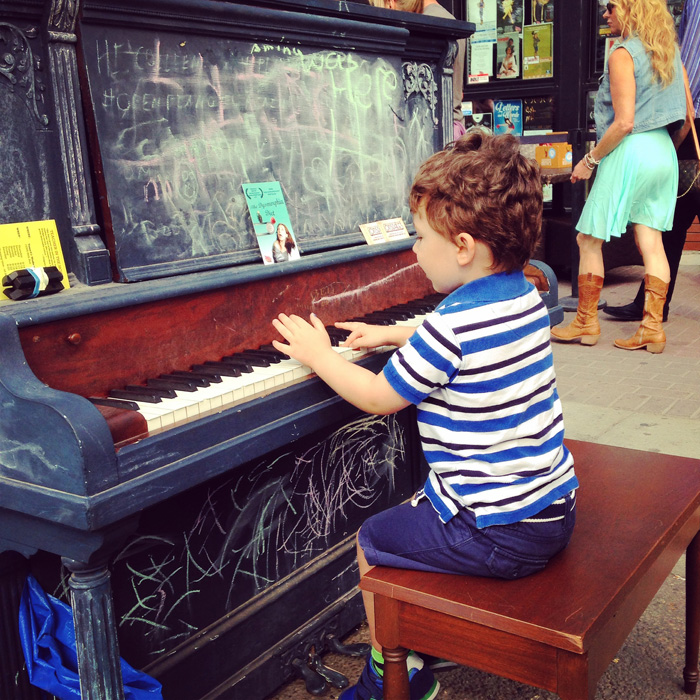 Miss Téa was not as taken with the street performers as her brother (probably because of her stroller-bound vantage point), but she did develop an instant appreciation for deep-fried elephant ears. Not being afraid to try new things pays off – a lesson her brother may never find out, alas.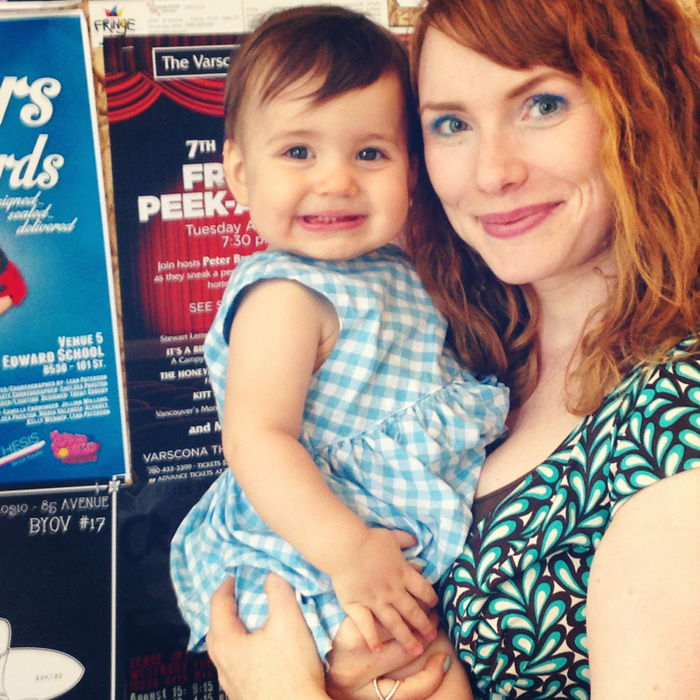 With that said, Luka is willing to try anything … as long as it involves ice cream. His peanut-butter-chocolate mustache attests to that.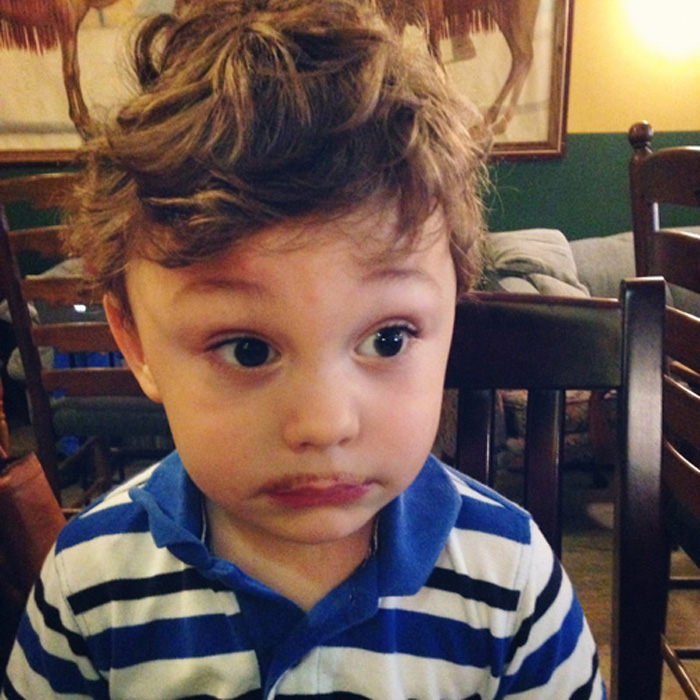 As for my outfit … eh, it was ok. I'm not sure if my Pepto pink purse really screams 70s disco queen, but it does have fringes, so … Points for being on point, yes?