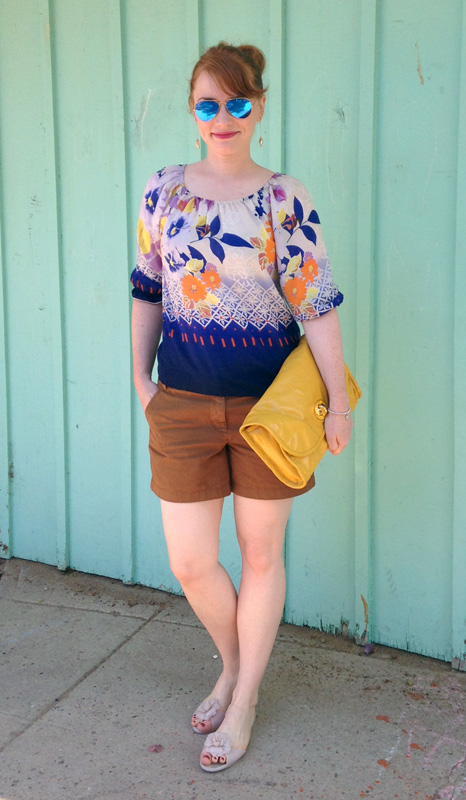 I've been wearing these shorts a lot, and it's starting to show. That's some, ahem, unfortunate bagginess developing. I'm pretty sure I haven't lost weight (or, if I have, it's a negligible amount), so I'm gonna guess these J. Crew shorts have a tendency to get baggy. Not cool. Not cool at all, especially considering how much I love them and want to keep wearing them. Sigh. When fupa levels start getting dangerously high, y'all are gonna tell me, right? I can count on you?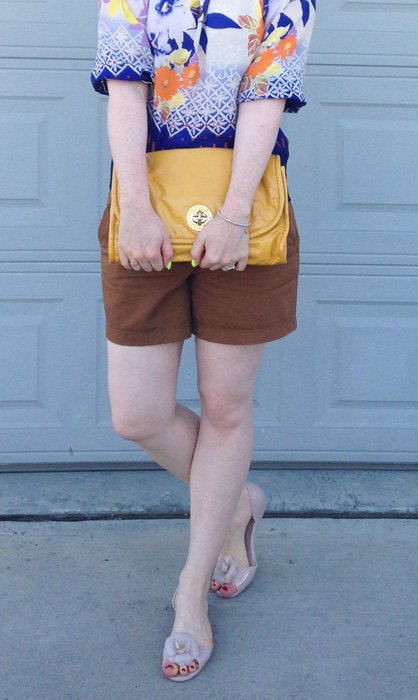 Or I can just strategically place a giant clutch over the offending area. Totes normal.
Oh, look – more shorts: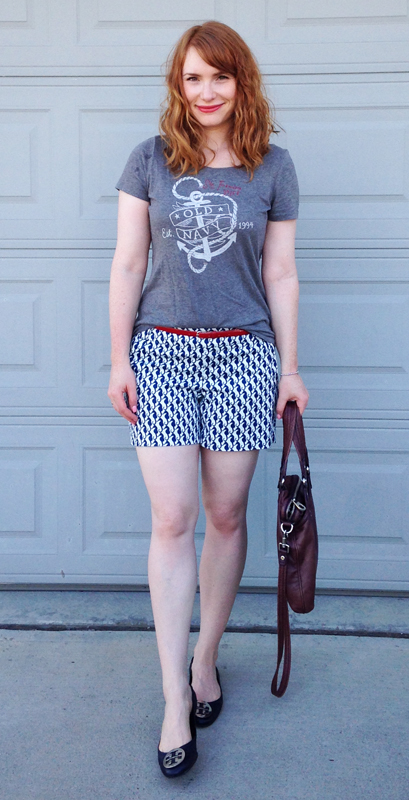 So, I know that I'm by no means a short person, but I have a height complex – which is to say, I wish I had an extra couple of inches of leg. Heck, I'd even settle for my current height, provided I had more leg and less torso to deal with. Alas. On the plus side, these shorts are definitely helping with the whole longer-leg illusion. Side note: this is what I always think of whenever that word comes up in conversation: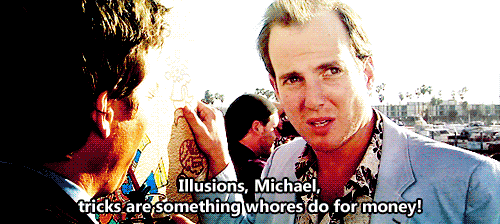 ALWAYS. And I always start cracking up, and I can't tell people why, because unless they know the reference, I just sound odd and inappropriate. (I generally try to be just one of those things at any given time.)
These shorts are also pretty great because of the whole side zipper situation. Best thing ever.