The fashion industry loves fall. So many new things to sell! So many must-have items, so many must-buy lists. Rather than hit you with our highly curated highlights of the J. Crew catalog, Nicole and I wanted to do something a little bit different. We decided to take 3 perennial "fall favourites", and show you how we each put our own spin on them.
If you're not already familiar with Nicole's blog, then you need to get clicking right now, since you're missing out not only on some seriously adorable, vintage-inspired style, but also on some engaging, intelligent discussion of feminist issues. #fangirl4life I am forever impressed with Nicole's poise, and her passion for social activism (not to mention her awesome skirt collection) – and even more so when I remember that she's a whole decade younger than me. My 24-year old self is retroactively embarrassed for being a complete slacker by comparison.
I thought it would be fun if Nicole and I collaborated on a post, because both our styles and lifestyles are so different. I live in Antarctica Edmonton; she lives in sunny Austin. I am an ancient with two kids; she's … not. We both work, but in very different fields, with very different dress codes. Variety, we got it. Ever wondered how those perennial fall favourites can be interpreted to suit different life/style needs? We're here to help.
The first key piece we decided to tackle was the "fall jacket". With that generic starting point in mind, my thoughts immediately flew to the trench. It doesn't get more classic than that, right? Well … the thing is, a trench doesn't really lend itself to creative-but-practical styling. (I'm not about to tell you to wear it as a skirt, or a scarf, or whatever.) You put it on, the end. Also, I hate my current trench, and I'm not putting it on the blog again unless I absolutely must.
Next, I thought about my field jacket. I love my field jacket. I wore it all spring long, and will happily wear it again this fall. Except that, now that I'm back at work, I can only wear it on weekends. It's no longer as versatile for my lifestyle as it was during my mat leave.
Which brought me, finally, to my tweed jacket. To be honest, I didn't think I'd get a ton of use out of it when I bought it, but it's been a pleasant surprise in that regard. It goes with everything. Dresses. Skirts. Pants. Speaking of which, here's how I would wear it to work: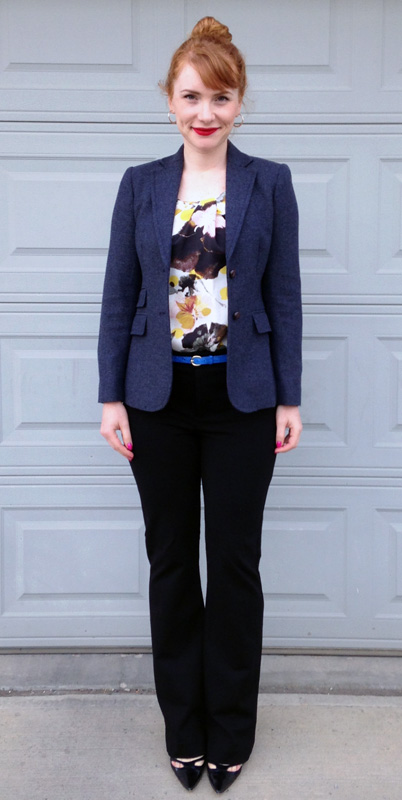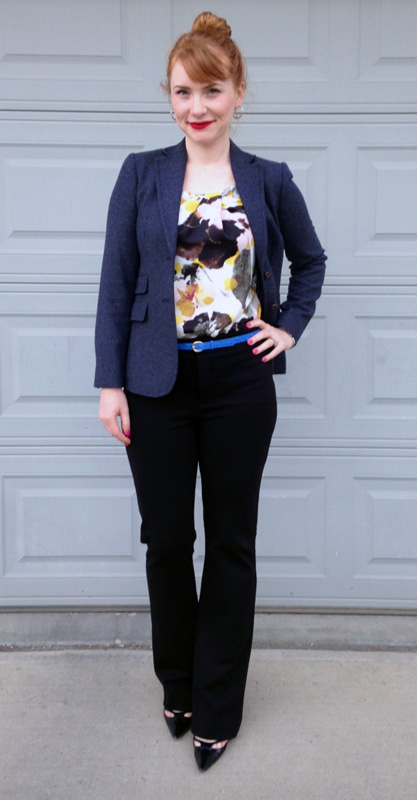 And here is how I'd wear it on the weekend: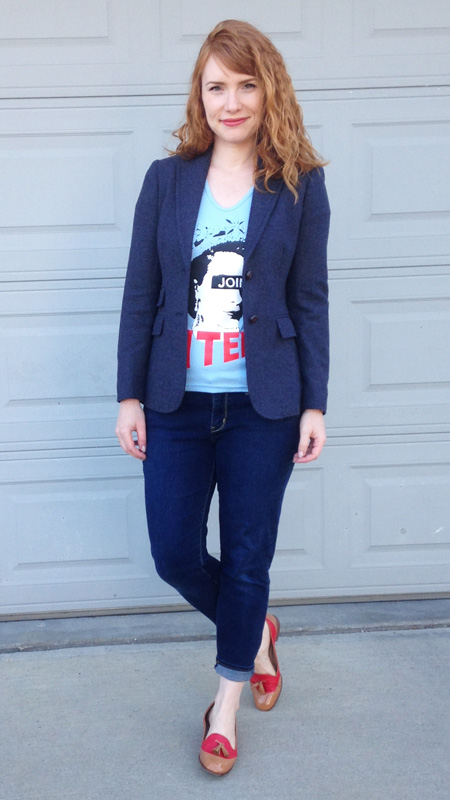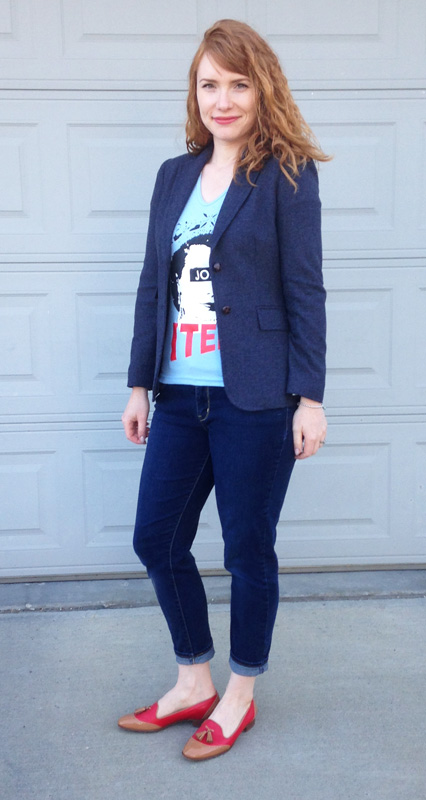 You will be seeing a lot more of this jacket as I dive back into the corporate world this fall.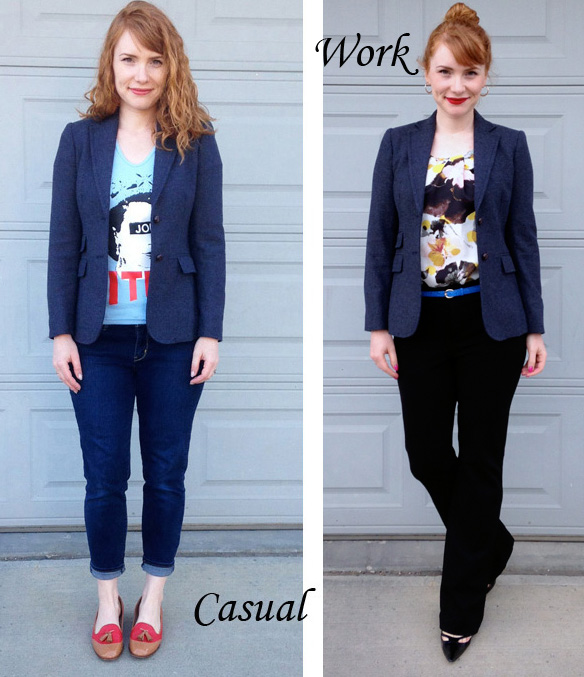 Come back tomorrow to see how I would style another key piece for fall, and don't forget to check out Nicole's take on the fall jacket.