Yesterday, Nicole and I showed you our individual takes on the lightweight fall jacket. Today, it's time for another fall favourite: the transitional piece. The possibilities are endless considerable, but it all comes down to dresses for me. I love and wear dresses a lot, and I always try to stretch our their "season" as long as possible. For this post, I chose a dress that is a true wardrobe workhorse: my colourful shirt dress.
Yes, it's loud. And it's pretty memorable. You probably can't wear it (or something like it) every day without people eventually immediately noticing. But you can still wear it often, for different occasions, and – yes – different seasons. It's very easy to dress up, or down, and even easier to accessorize. Here is how I wore it this summer: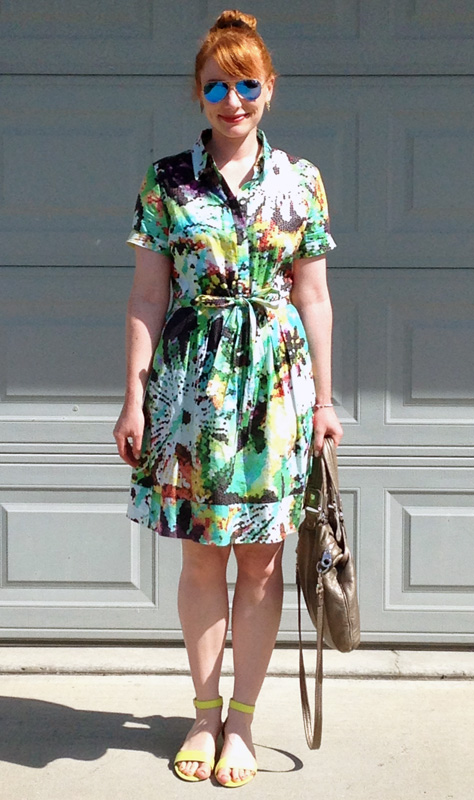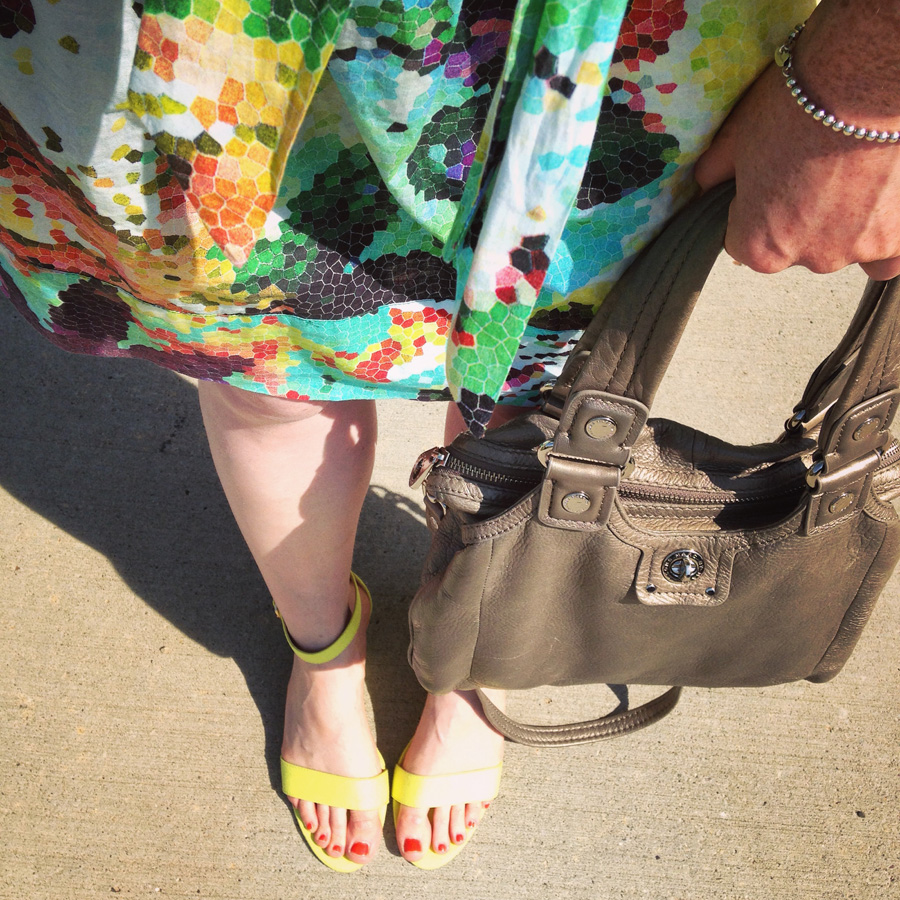 And this is how I would wear it to work, now, with temperatures still relatively mild. (Obviously, a shirt dress won't be work-appropriate in very conservative offices, but it can pass muster everywhere else.) A solid-colour cardigan adds warmth and, in this case, helps to "tone down" the colourful print. I chose flats over heels, because the dress is about an inch or so too short for heels (based on my office and my personal comfort level).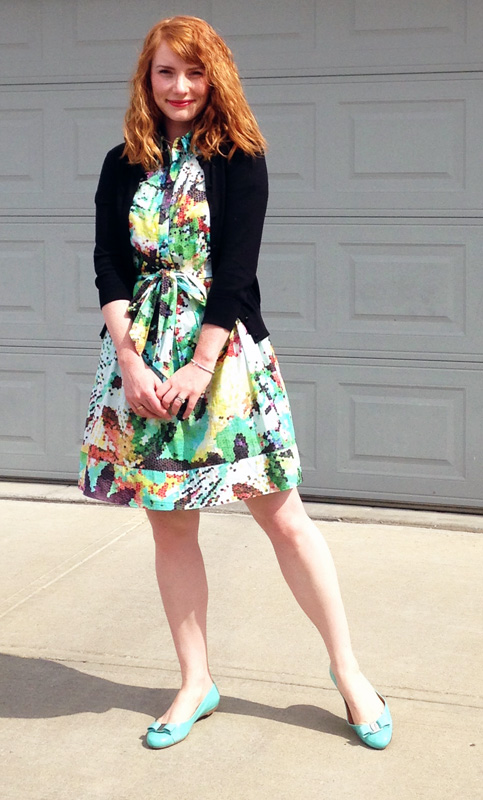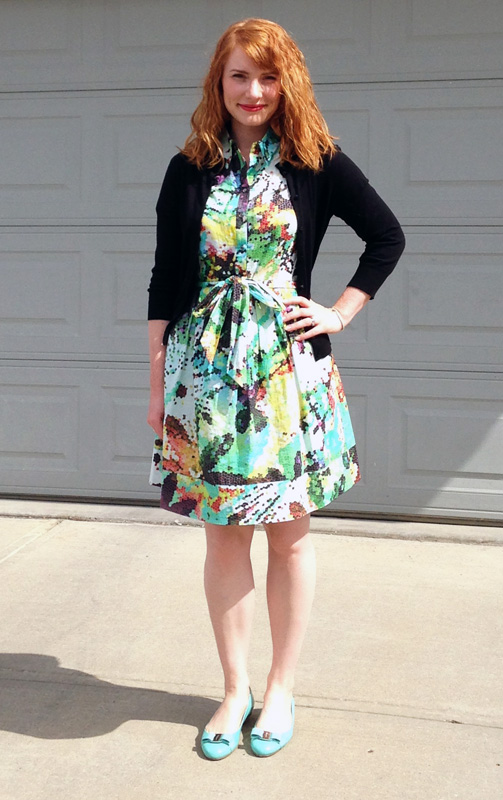 Come October (or November, if you don't live in the frozen north like me), it will be time to turn up the layering another notch – throw on a sweater, tights, and a scarf, and you've got a hella cute date night outfit. (I wouldn't wear this to work because, with the addition of the sweater, the dress rides up a few crucial inches. Even with tights added into the mix, it would still be on the short side for me.)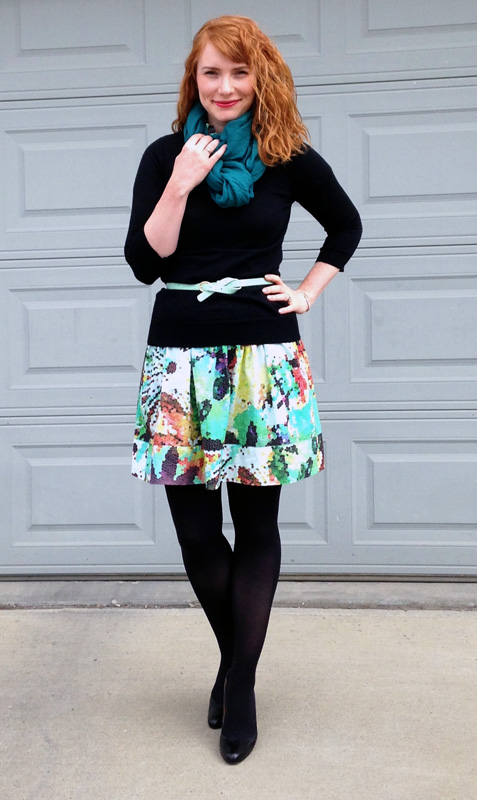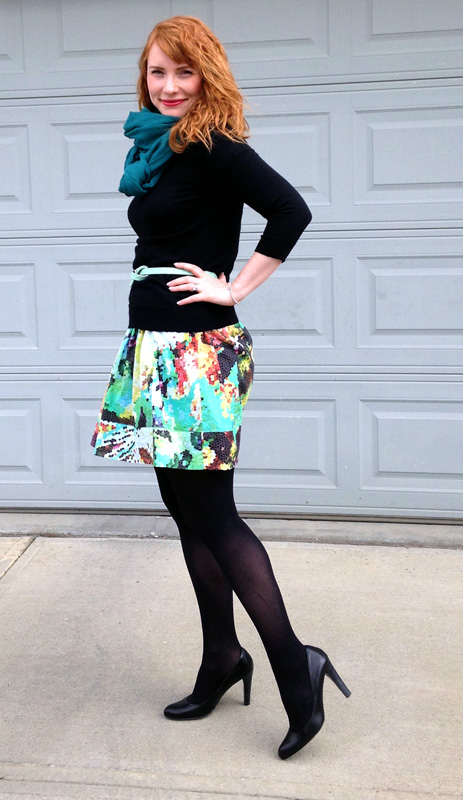 Now, I'm not going to tell you that you can wear a cotton dress all year round. Not if you live in a city whose motto might as well be "Winter is coming. Very soon. Oh look, it's here." But you can get a lot of wear out of a cute summer dress even after the geese fly south.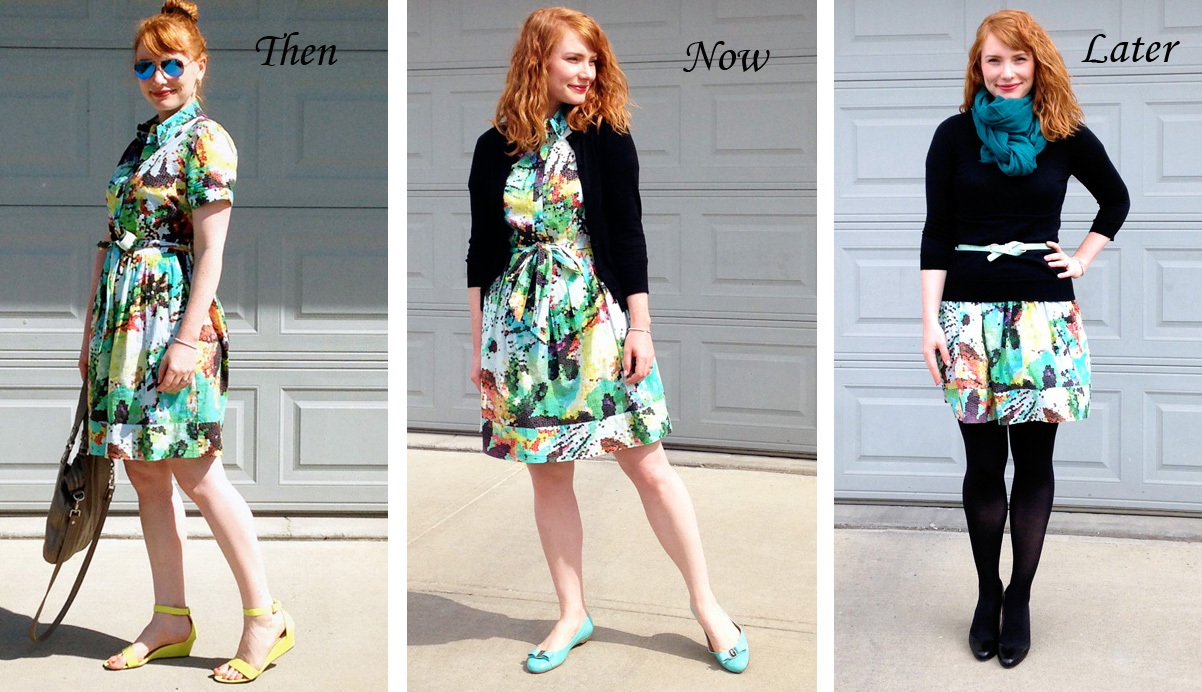 Curious to see Nicole's take on the transitional piece? Well, head on over to her blog right now! And don't forget to check back tomorrow for the last post in our series. Here's a hint: it's all about the details.