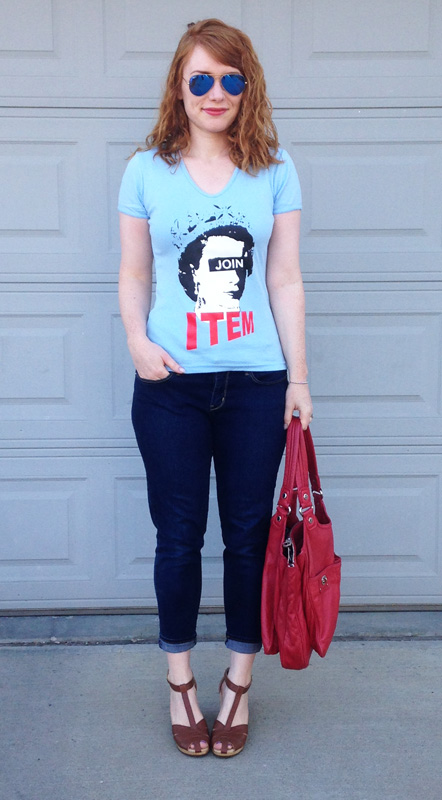 I know. Sponsored post, whaaaa? Ok, here's the story.
I am super duper uncool, and the universe knows that. This, I imagine, explains why I never meet famous people. I've had two bona fide celebrity sightings in my whole life, 34 years and 2 continents. One time, I saw Elvis Costello and Diana Krall in a restaurant in Vancouver. And another time, I met this cool dude at a local watering hole: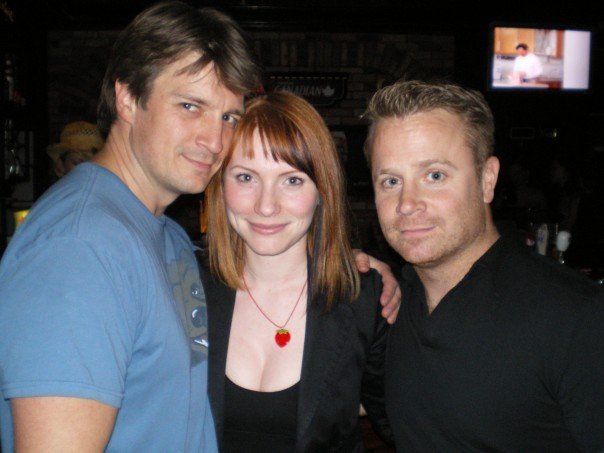 Working up the nerve to go over and talk to him was the scariest thing I'd done up to that point, because I'm pathologically shy around strangers, much less tall, handsome, famous ones. (He was a really nice guy.) But I digress.
My husband, on the other hand, is a magnet for famous people. One of the really cool people he knows is the dude behind thinkITEM. If you're plugged into the Edmonton arts scene, or are a fan of mixed media and/or street art, then you've probably heard of thinkITEM. He does stuff like this: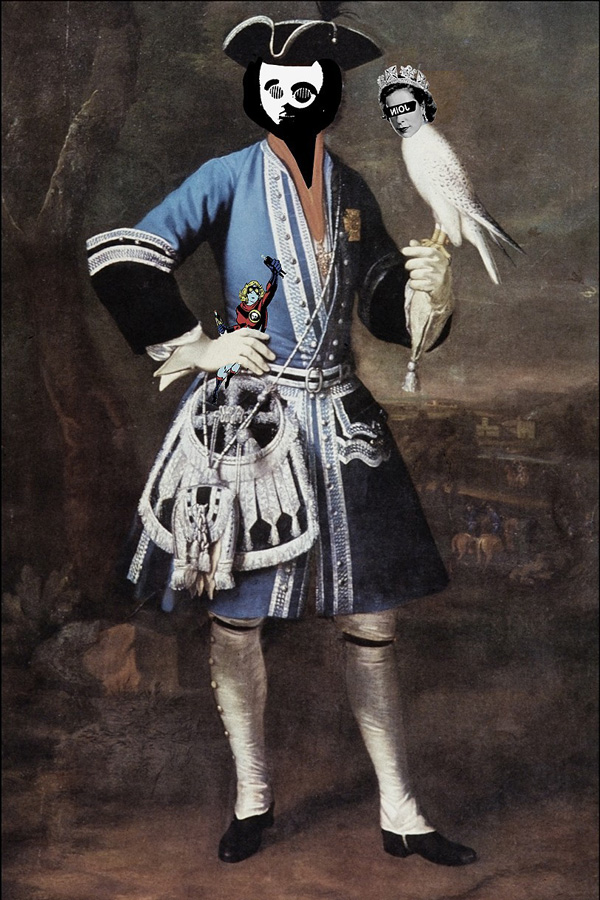 And this: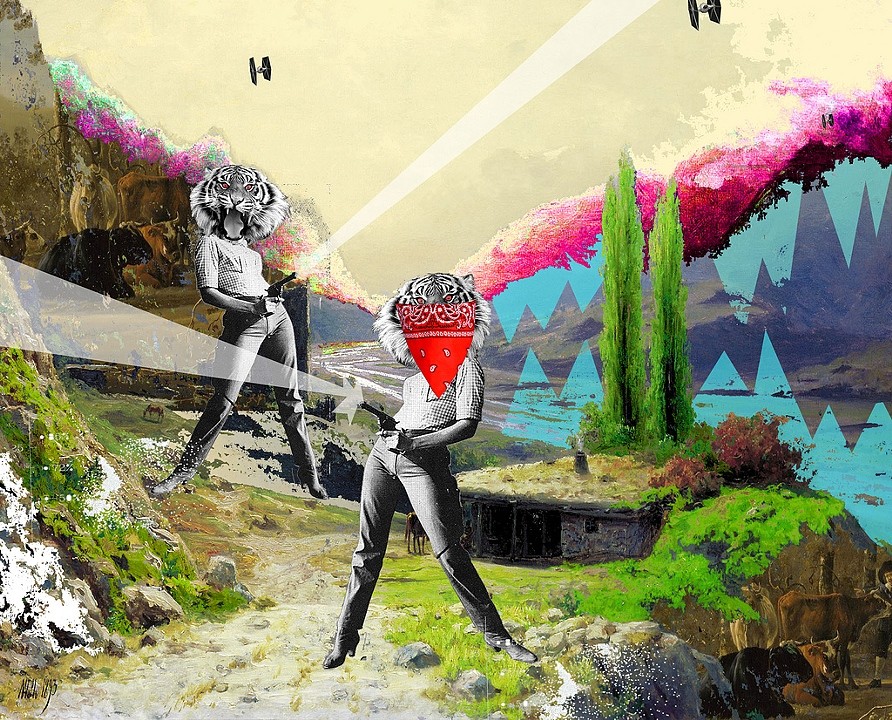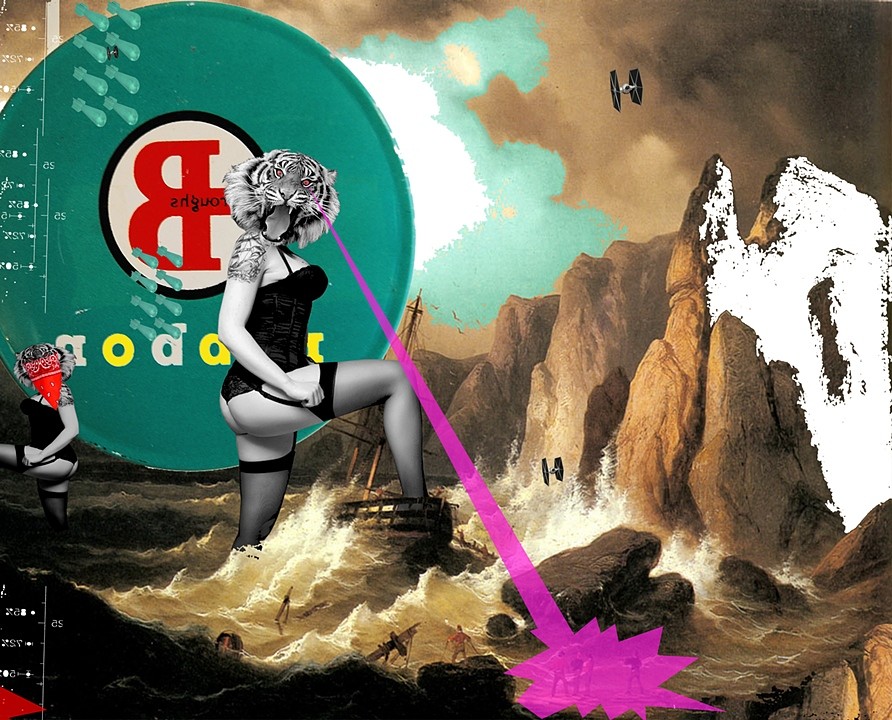 (And one more Viper Sisters piece, because they're my fave:)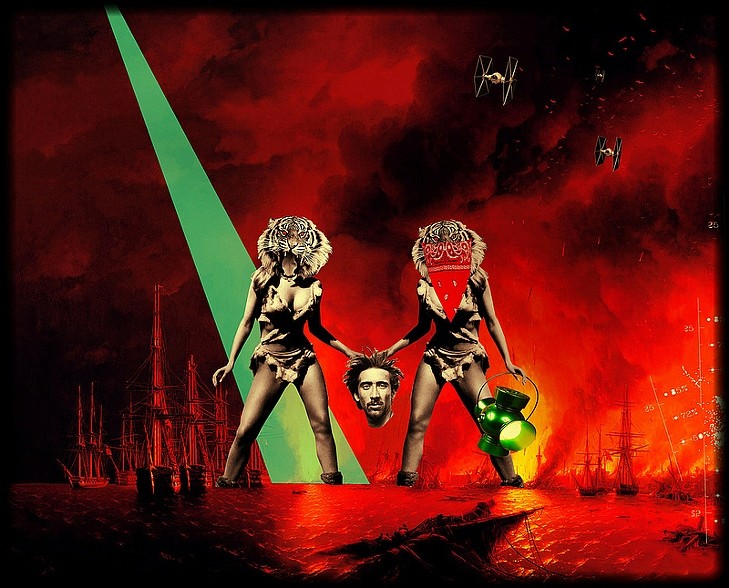 And he makes stickers I collect like a 12-year old girl. Like so: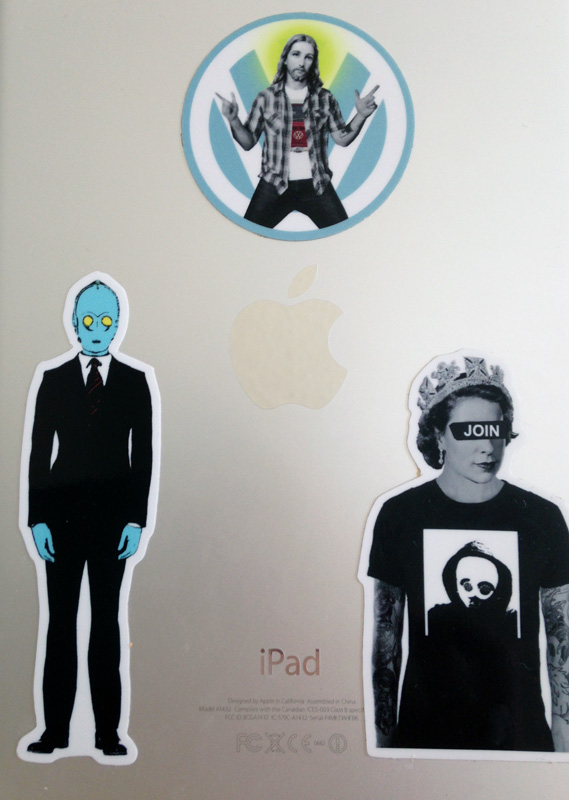 He also has a pretty sweet ride: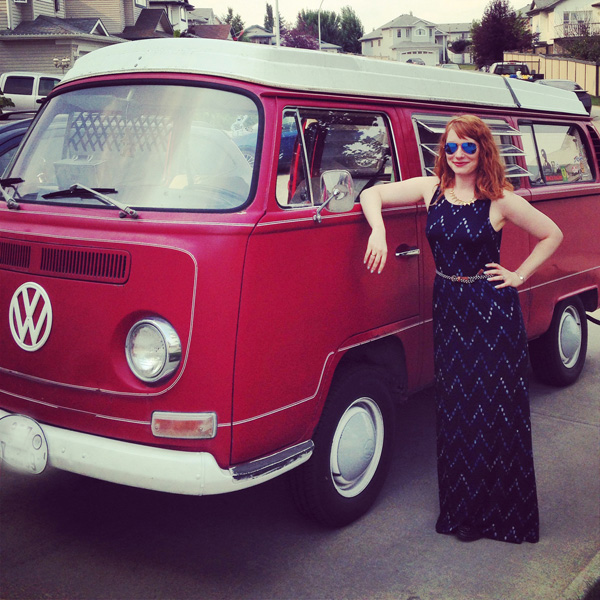 And he even let my kid "drive" it one day: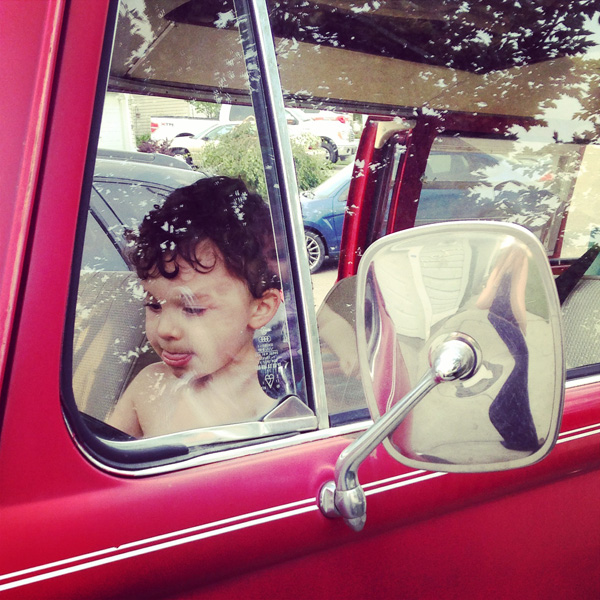 Last week, he mentioned on Facebook that he had some t-shirts kicking around, and asked for suggestions as to what to do with them. So, of course, I shamelessly asked for one. And I totally dropped the blog card, because LOL: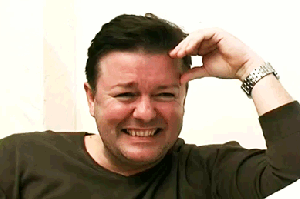 Because he's a nice guy, Adriean didn't LMAO all over my comment, and agreed to pity-gift me a t-shirt, and here we are. My first and last and only c/o item. I think Her Majesty looks pretty spiffy.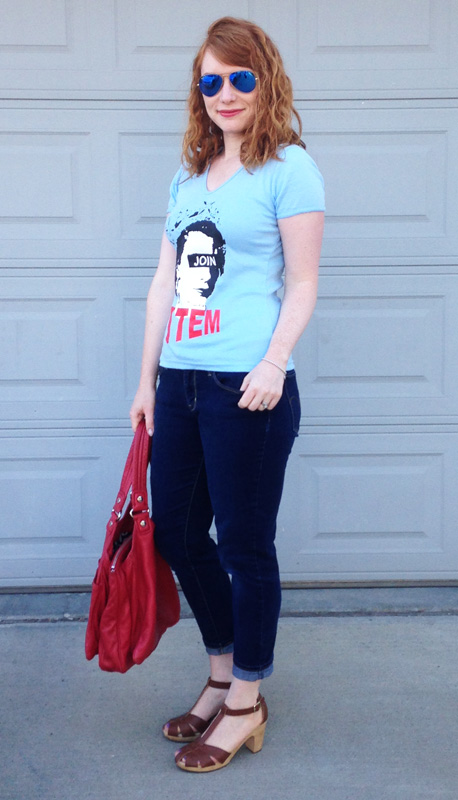 So, that's the story of this (not really) sponsored* post. I really have nothing else to add, but you should follow thinkITEM on Insta if you want to be cool like me (hah!).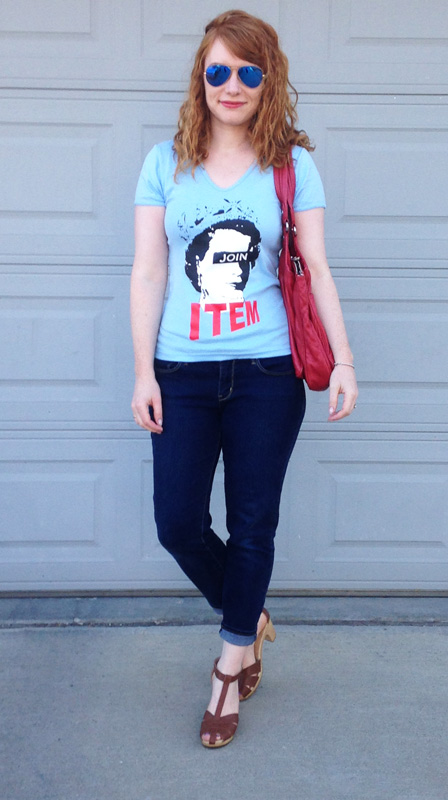 * He didn't ask me to write a post about it. So you have me to thank for this one.