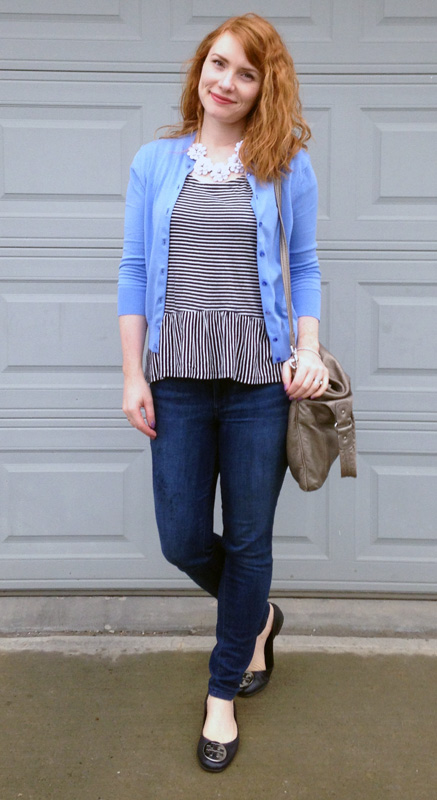 So, this may be an embarrassing admission to make, but I'm still stumped when it comes to predicting what pieces will become my wardrobe workhorses. Things I think will be shoo-ins for the title end up being also-rans, often losing out to pieces I buy on impulse, with low non-existent expectations.
Take this Gap Factory striped top. It cost me a whopping $6, and I rarely over-think $6 purchases. (And by "rarely", I mean never. Consider it my version of the stupid "latte factor".) I have worn it … hang on, let me check* … 15 times this summer, and it shows no signs of being retirement-bound. It's simple, hence versatile, but the ruffle/peplum thing adds a little bit of flair to otherwise uber basic-bitch outfits (my specialty). It doesn't get more workhorsey than this.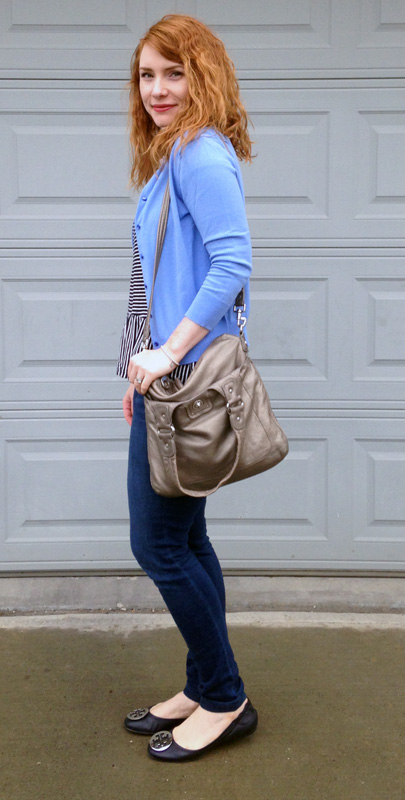 Who woulda thunk it?
(Answer: not me.)
* Yes, I track my clothing use. I do it on my iPad, which makes it quick and easy, and I find it very useful for wardrobe-culling purposes. I also like that it gives me actual cost-per-wear numbers, as opposed to guesstimates, which can then help inform my buying choices. Nerd alert?