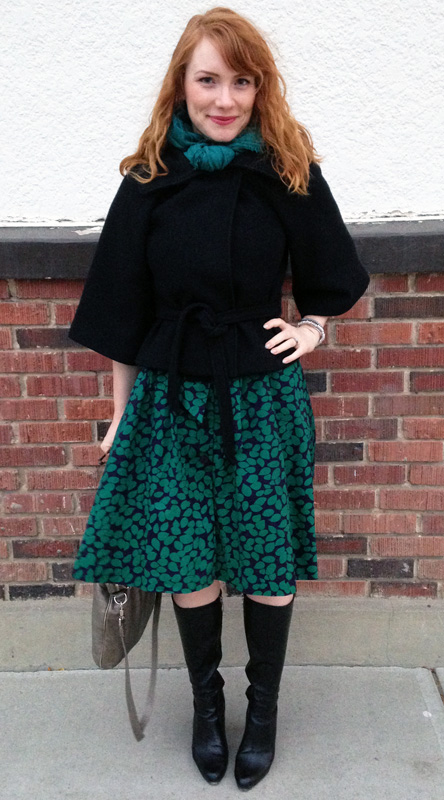 I first heard about Boden from the lovely Lou of What Lou Wore 365, whose oh-so-adorable Pimlico dress I simply had to have. So it was only fitting that I would get another fantastic Boden dress thanks to Lou: only, this time, directly. It happened like this.
Last year, I bought a pretty floral (naturally) Boden skirt off eBay, thinking it would be perfect for the office. And it was … for someone a size smaller. I hung on to it for ages, hoping that the baby weight would eventually – finally – drop off. It never did. And I had a cute Boden skirt I couldn't wear, but also couldn't bear to part with. So I had a bright idea. Knowing that Lou is a Boden devotee, I asked her if she would be interested in a swap. She was, and here we are.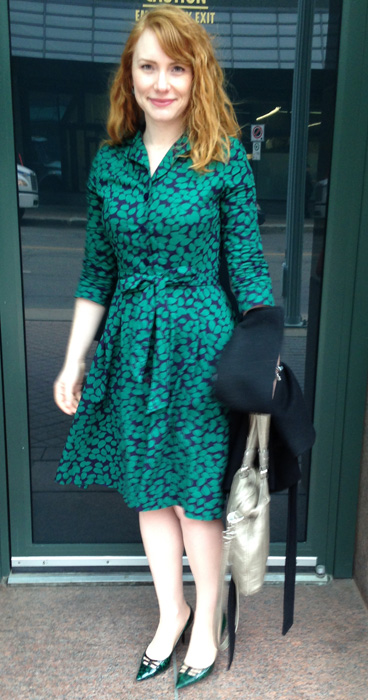 I have a lovely new addition to my dress wardrobe, and Lou … should have a cute new skirt any day now (c'mon cross-Atlantic mail service!). I hope you love it as much as I love my new dress, girl!
It's such a perfect fit (a minor miracle in a shirt dress), and perfectly work appropriate. I am swap happy!