So, did you notice? For my first month back at work, I decided to tweak the 30 x 30 idea, and create my own version of a work wear mini-capsule. Well, perhaps not so "mini"; I ended up using 26 pieces, not including outerwear, shoes, or other accessories. Considering how excited I've been about finally getting to wear all of my work clothes again (of which, be assured, there are far more than 26 pieces), I think this demonstrated admirable restraint on my part. Minimalism, c'est moi.
Hah!
The French would put it perfectly: plus ca change, plus c'est la meme chose. The more things change, the more they stay the same. So it is with your minimalism-averse blogger. Even when I try, I still want all the things. But, hey, I tried.
Here's a look back at all 22 outfits, for no reason other than so you can appreciate my remixing efforts in all their collective glory. Pats on the back highly encouraged.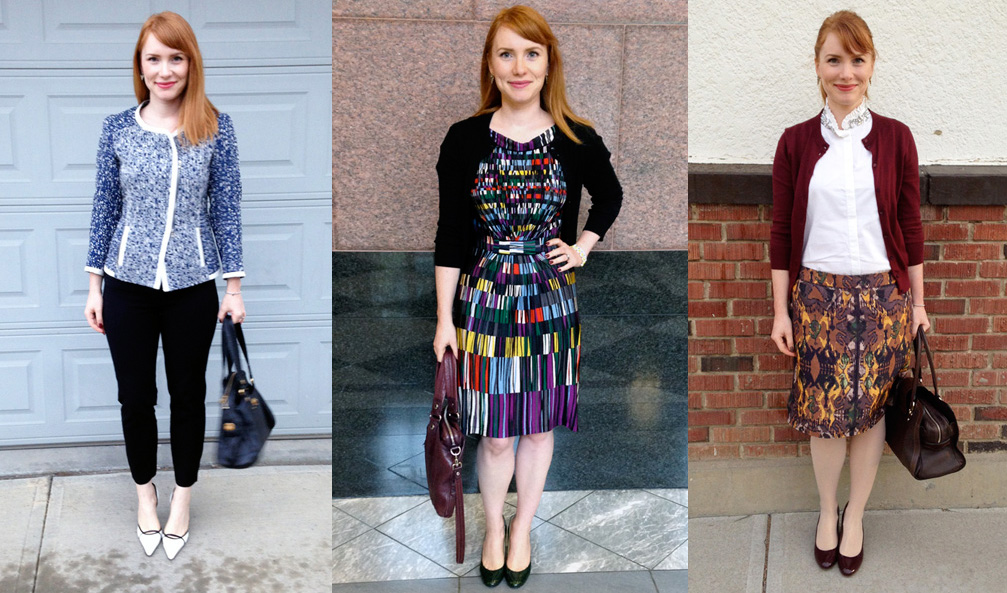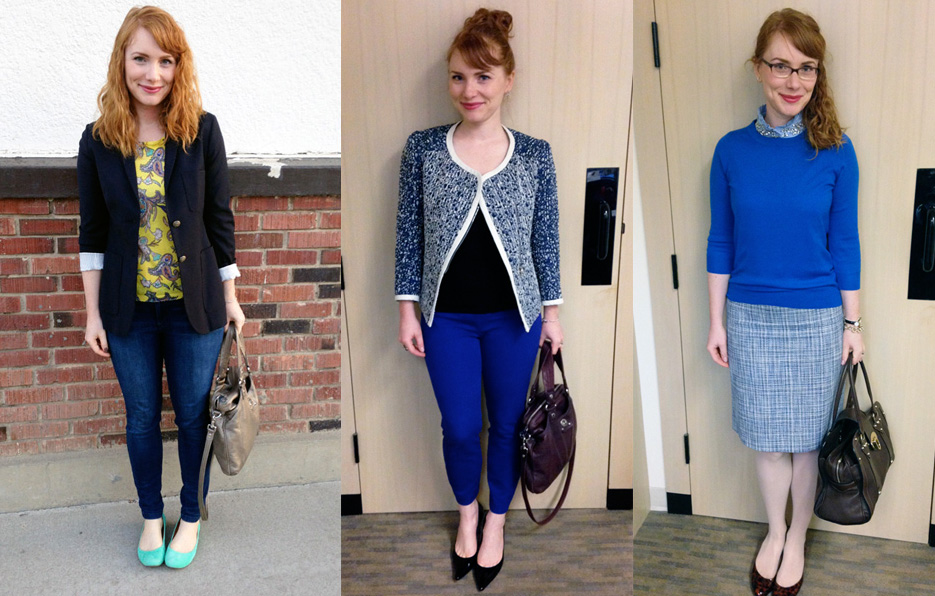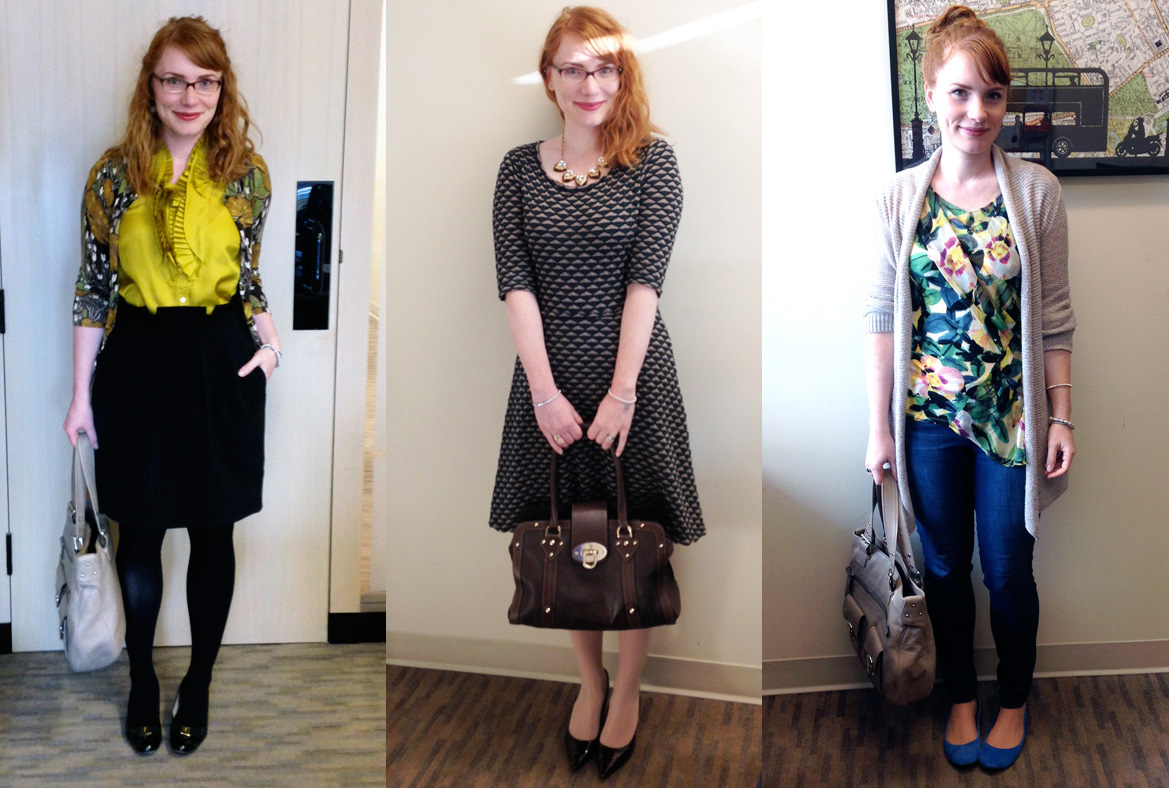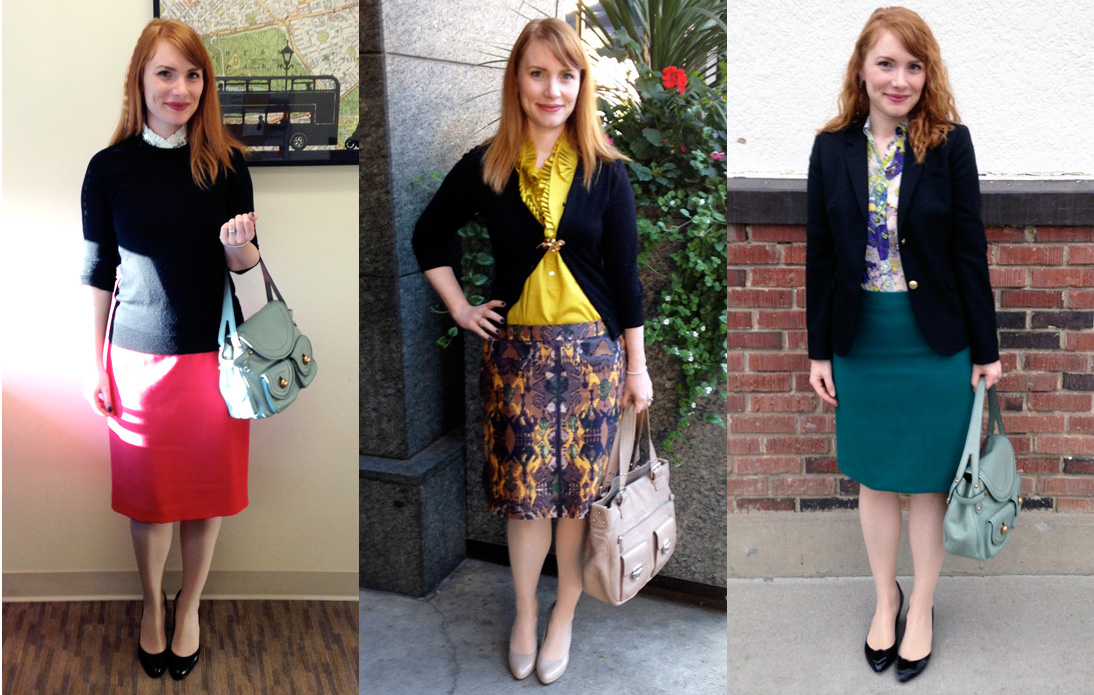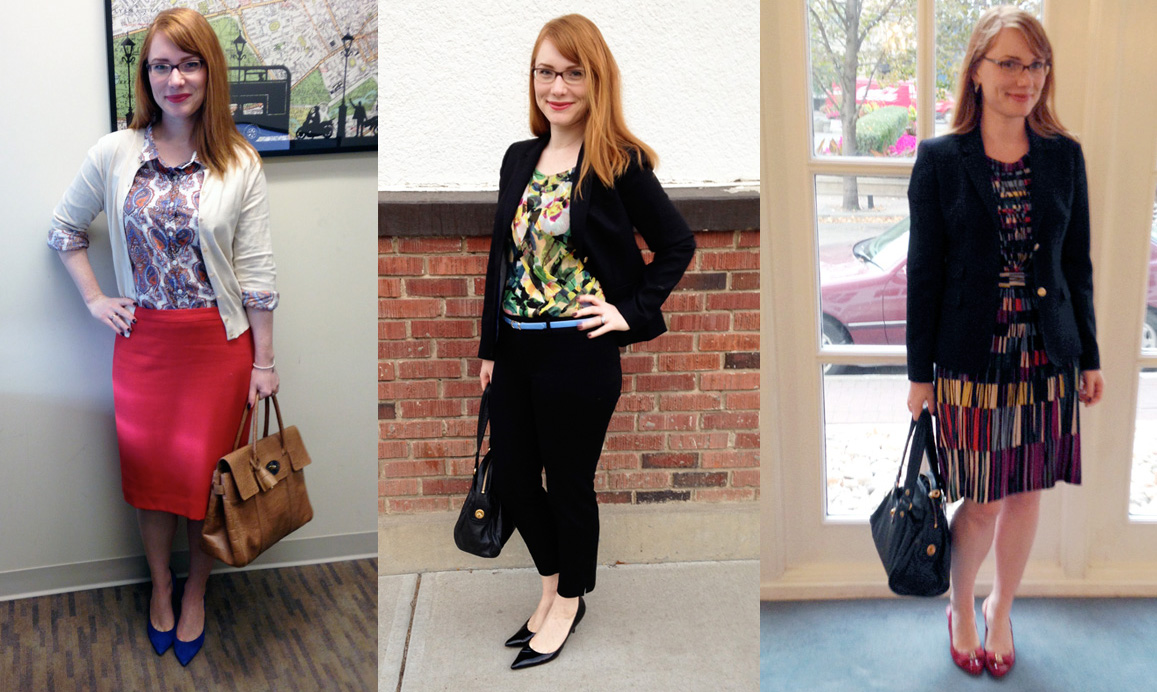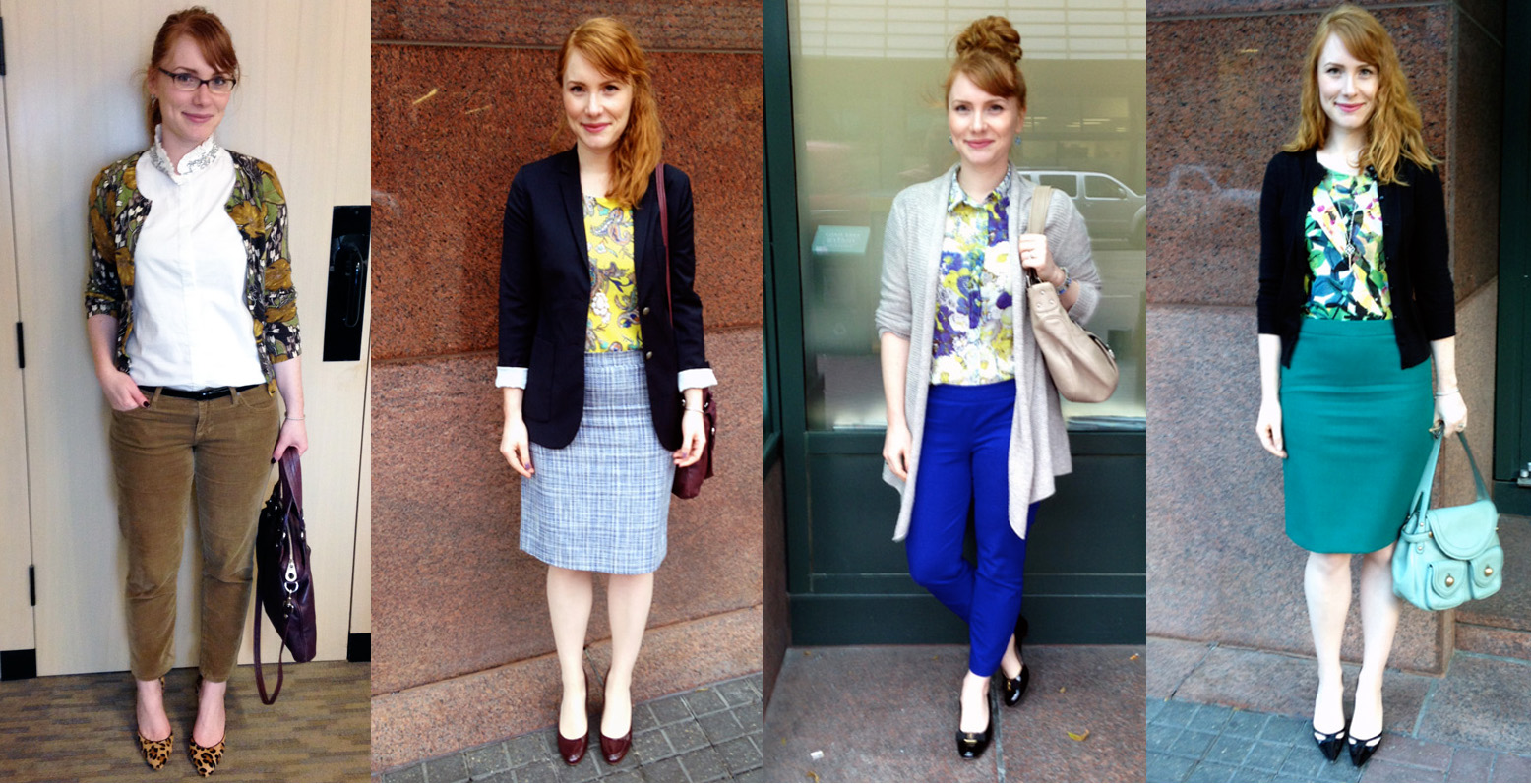 (I actually wore my Yoana Baraschi jacket again, but it was a do-over of my very first outfit, so I didn't include it here. Yep, I wore the Exact. Same. Outfit. Twice. I should hand in my blogger badge right now.)
And here is my favourite #ootd photo-taking moment of the month: getting photobombed by a complete (dapper!) stranger. Here's how it went down, as capture in blurry (what other kind is there?) iPhone pics: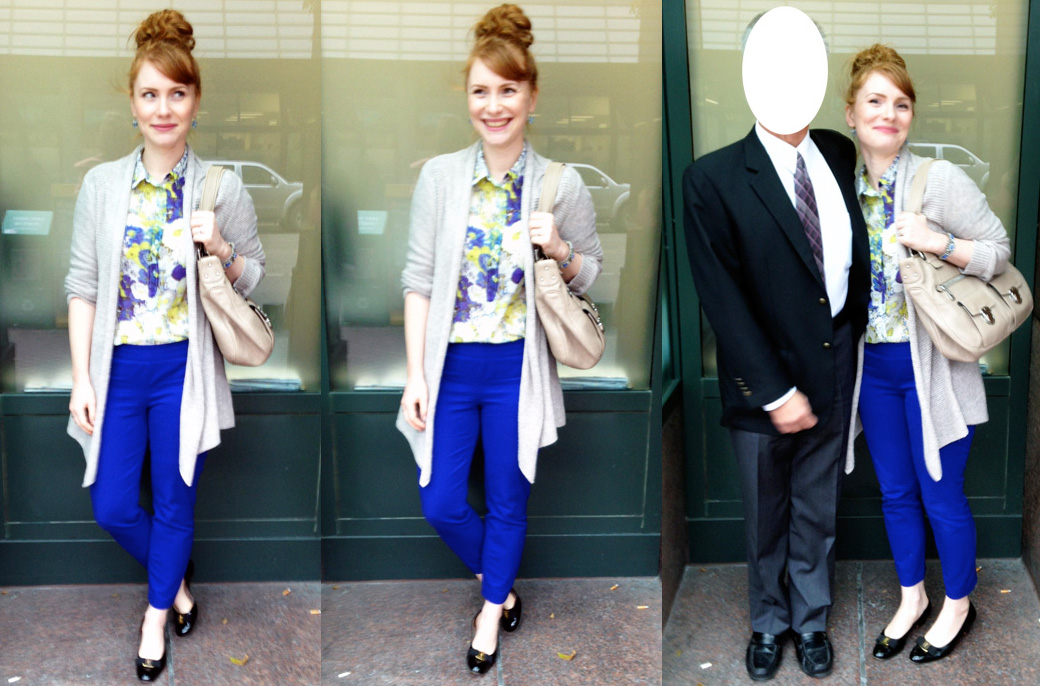 And now tell me: would you like to see a wrap-up post like this every month? Not all my outfits make it to Instagram, and not all of the ones that do make it on the blog. So there would be some novelty involved. Plus, mini capsules! Take it away in the comments.