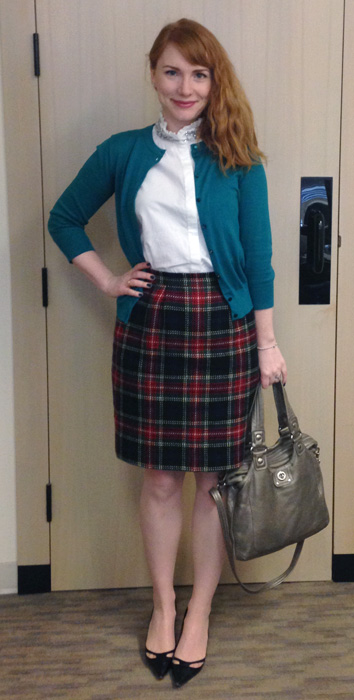 Or is it a plaid-mad one?
I love this plaid. I was so excited when I found this Ports 1961 skirt at Value Village because it has exactly the colours I wanted in a plaid. I was so excited that – alas – I overlooked one important detail.
The 80s-style front pleats. Pleats that make me look like I'm past the first trimester. (I'm not!) Dammit!
I guess the search for a plaid pencil skirt continues …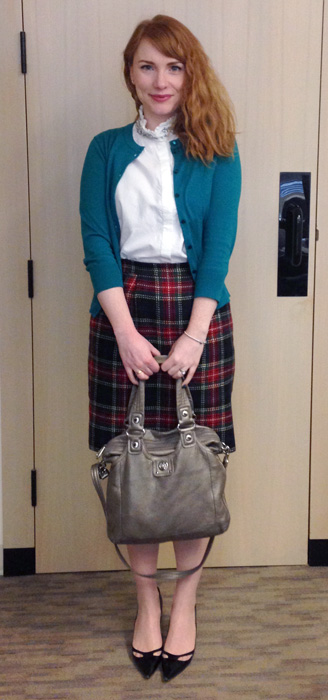 Side note: I am thinking about organizing a local get-together for BCRL readers before the holiday season hits. If you live in Edmonton and would be interested in a brunch 'n shop (consignment store, natch) with fellow fashion lovers, drop me a line in the comments (don't forget to add your e-mail address in the comment box field) or shoot me an e-mail.