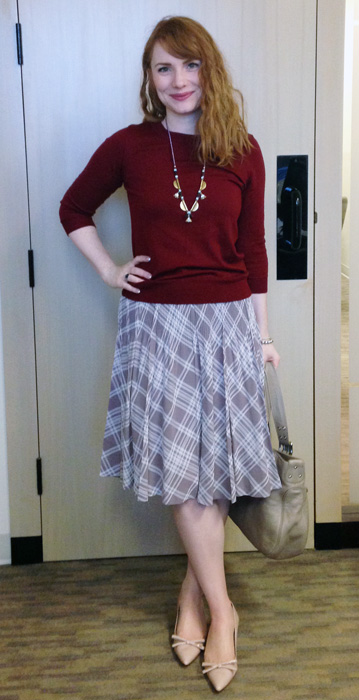 I love this skirt. A lot. As a bonus, it still fits, even though I bought it two years and a lot of pounds ago. Yay for A-lines.
But.
It's a pain in the butt to accessorize. Matching is basically impossible. This pinky mauvey colour is a chameleon; every time I think I've found a match for it, it morphs into something different. Finding a complementary colour has proven difficult too. I don't know why, but it stumps me every time. I usually wear it with black, so this time I tried my "new black": burgundy. 'S alright. I think it would work better with a more purple-leaning burgundy.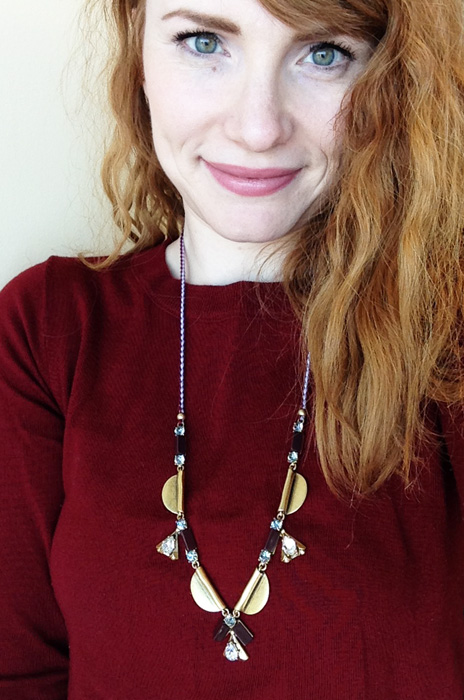 This necklace was my only retail purchase over the Black Friday weekend, and I love it. The length is adjustable (by a lot), which makes it really versatile. And it fits right in with my current burgundy obsession.