November was a short month, work-wise, but it was stressful enough for two. Oof. I'm wiped, you guys. I've got nothing interesting to write; if I was a drinker, I'd say "pour me a double and let's pretend this month never happened, mkay?" So, no deep thoughts from Adina on this month's capsule – lucky you!
The details: 24 pieces for 17 outfits. I was away at a conference for 2 days in November, but I'll (hopefully) cover that in a separate post. Here are the outfits: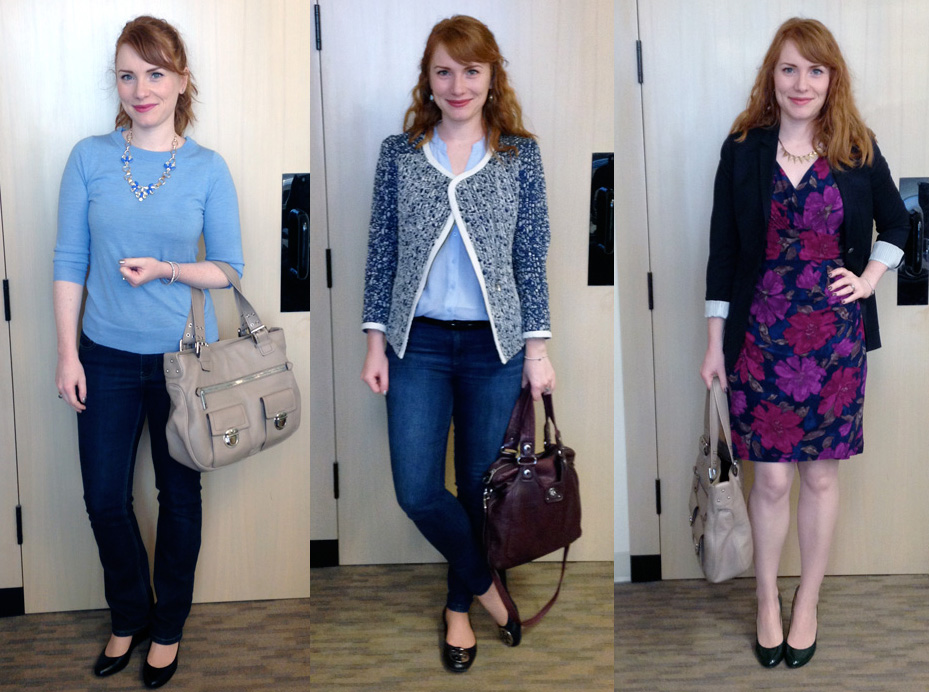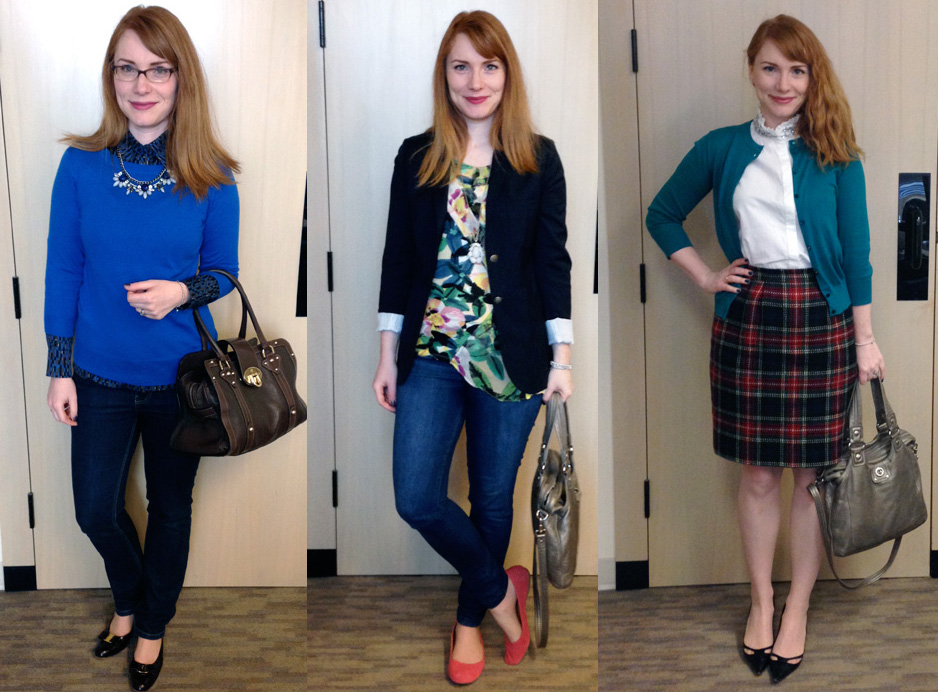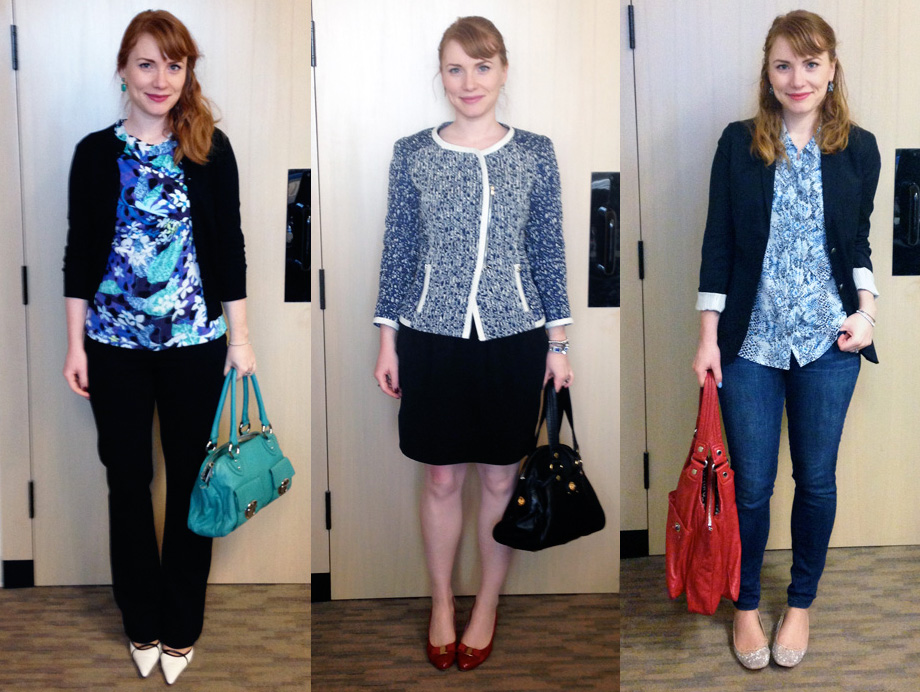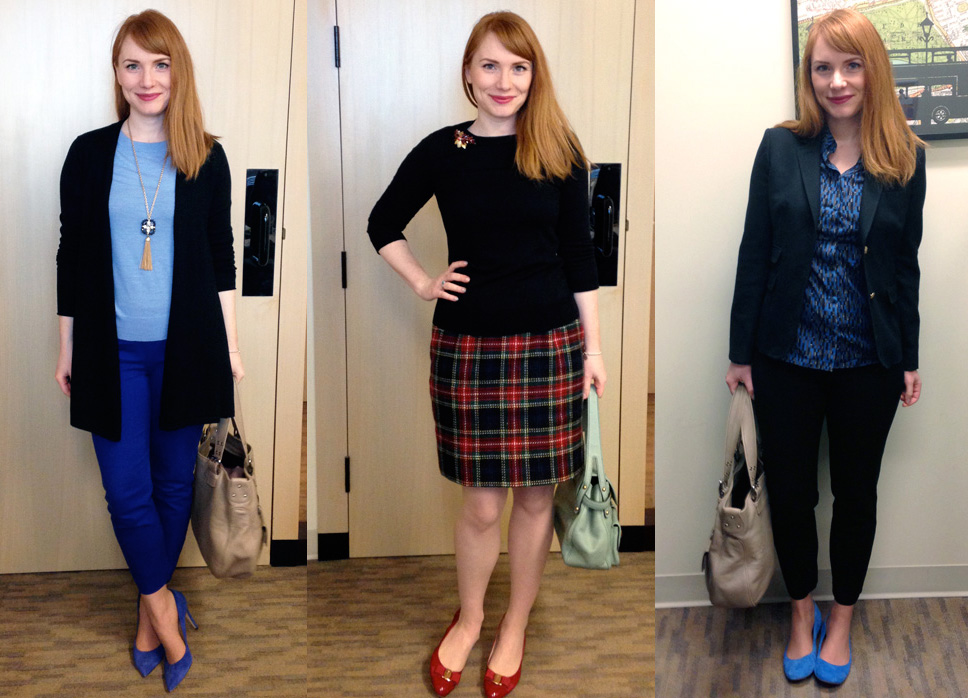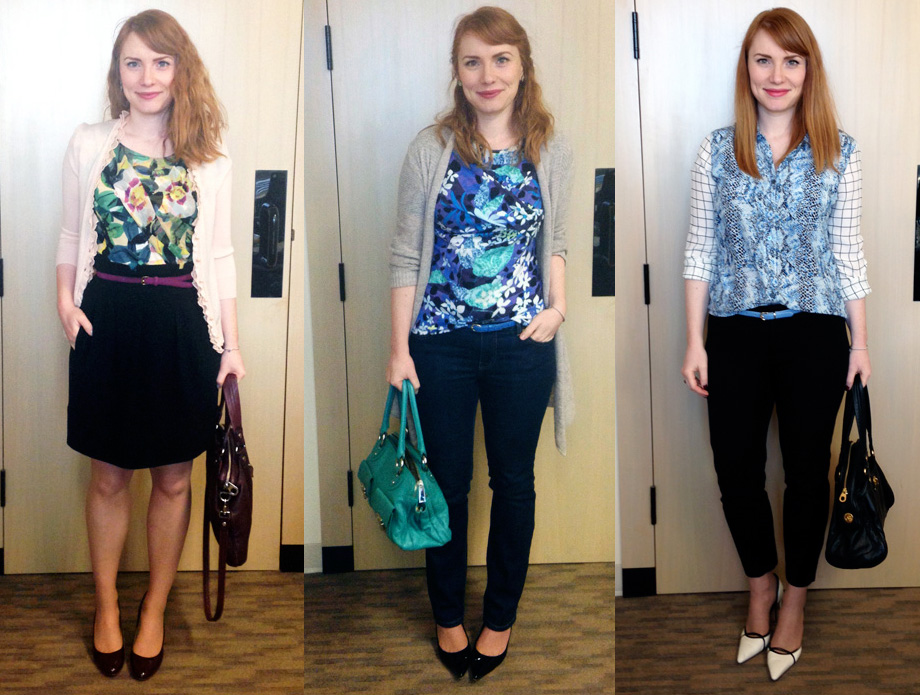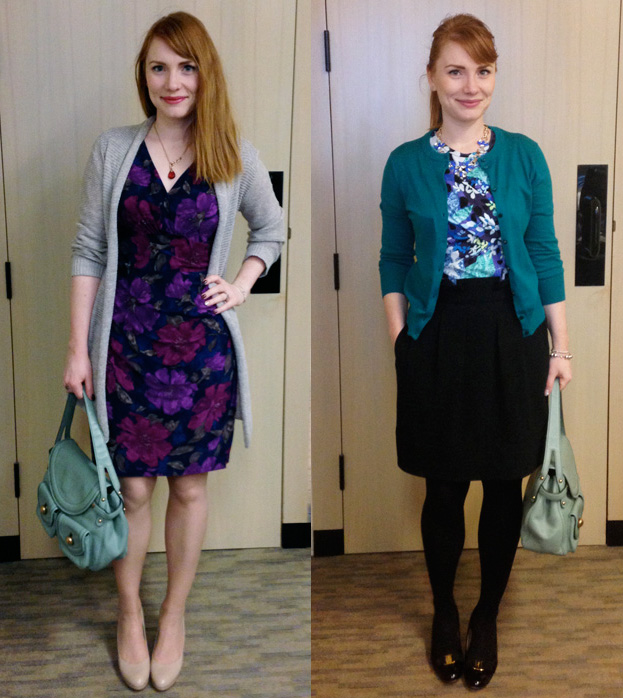 Wow, that was a lot of blue! To be honest, I felt indifferent to most of my outfits this month; you could say I hit a little style slump. I'm sure a lot of that had to do with the weather, which took a sharp turn towards winter. Maybe it was also capsule fatigue – totally a real thing, you guys. I've been re-working my December capsule to make sure it includes more "wow" pieces – things that really make my heart sing. Yeah, I just wrote that. About clothes. Sorry.
Anyway, my fave outfits for November were #13 and #15. Fave piece? That floral Ralph Lauren dress (#3 and #16). How about yours?