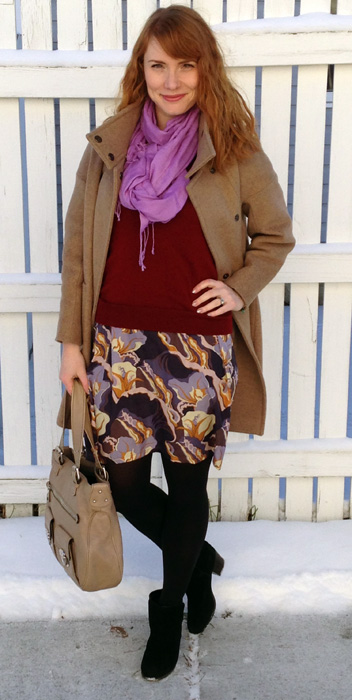 So, this is basically my new weekend uniform: dress + sweater + tights + coat + scarf. Anything (and everything) to avoid pants. I missed last weekend's deep freeze – when the temps dipped to something utterly preposterous like -18F – but this formula has gotten through everything else. So far. I really shouldn't tempt Mother Nature.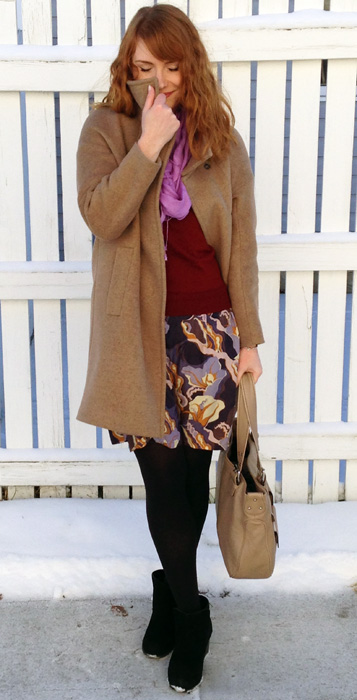 I have to say, this is perhaps not my favourite iteration of the uniform. It looked better in my head. I hate when that happens.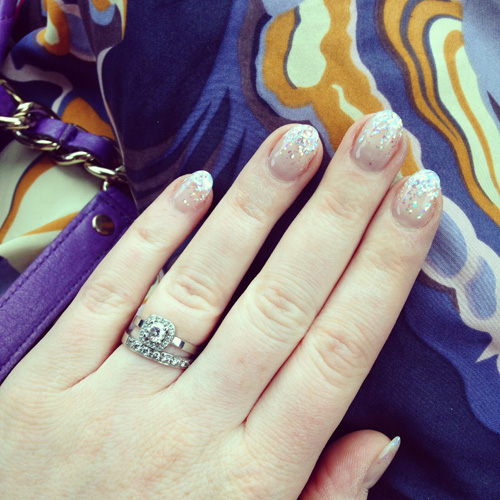 Speaking of questionable choices, how ridiculous is this manicure on a 34-year old? A French woman somewhere just threw up in her mouth a little bit, and the poor thing doesn't even know why. It's like the butterfly effect, except for tacky (awesome) manicures.