It honestly didn't feel like I did much shopping in December … though you wouldn't be able to tell from this post. Let's get right down to the details (like pulling a band-aid, y'all): 8 items for a total of $256 (original retail $1,345).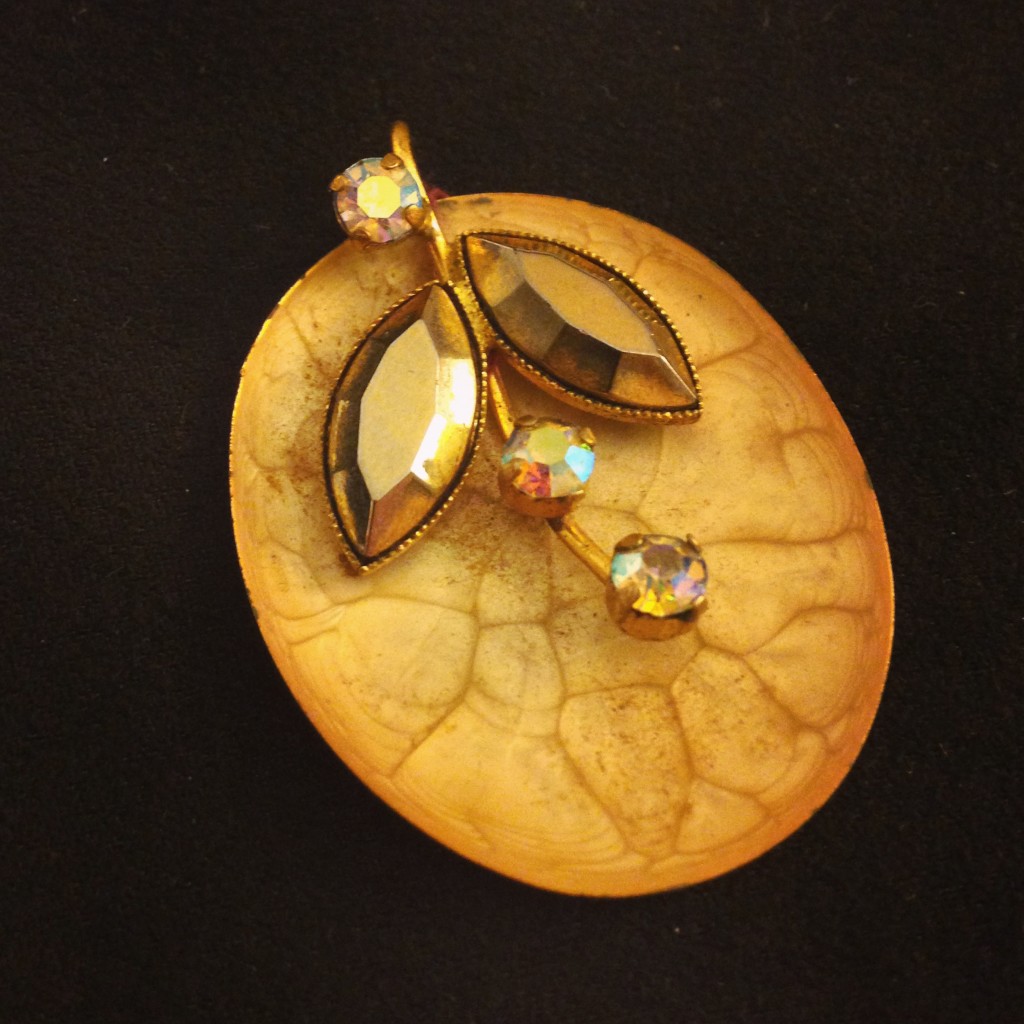 I bought this darling pendant at Young Janes in Ottawa on Black Friday. It was $8, and totally worth it.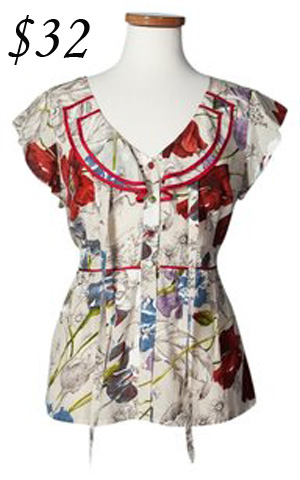 Quasi-impulse buy time. I was eyeing this blouse on eBay for a few months, and you guys don't need three guesses to figure out why. I love the print. Unfortunately, by the time it came in the mail, I was in the midst of my style crisis, and this blouse is a good example of something that doesn't fit in with the look I'm moving toward. I'm sure I'll still get some wear out of it next summer, but I won't lie: I do wish I'd held off on buying it.
I adore this necklace (worn here and here). I have the burgundy colorway, and it's fantastic.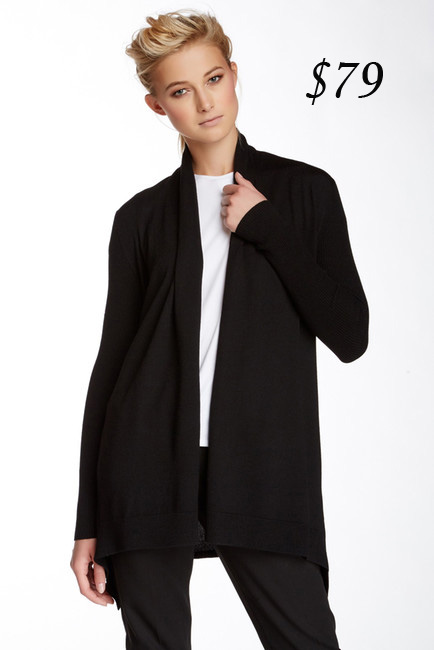 That's is a terrible photo of this cardigan, but you get the general idea. It's a slightly more sophisticated take on my Joe Fresh cream cardigan, which I love but which is not wearing that well. So this was a proactive measure, because a cream, open cardigan has become a staple of my wardrobe (go figure). This version was on mega sale at Winners which, considering the price, is ridiculous. It better not disintegrate on me in 6 months.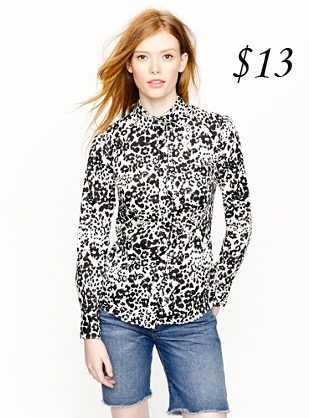 I know, I know: kooky animal print. But! It's black and white, and sort of abstract, which can be sophisticated. Right? Right.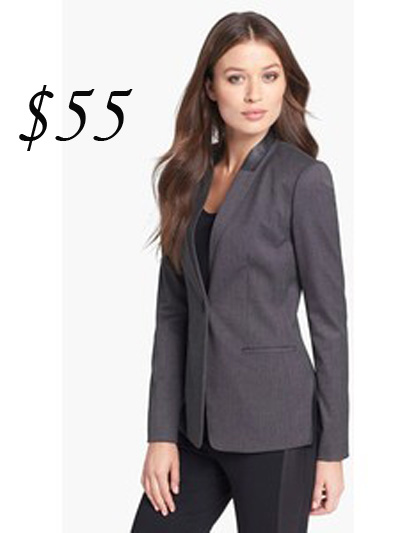 Again, not a great stock photo. This looks less "mall-bought business attire" in person. It's a relaxed fit, not quite boyfriend but close. It's got side vents and a leather collar, which give it just a little bit of edge without (hopefully!) going too far. Winners has had a ton of great mid-range designer pieces (think Theory, Elie Tahari, Joie, See by Chloe, etc.) on sale recently, so stop by if you're in the market for something of that nature. My favourite Winners in Edmonton is the one on Gateway Boulevard.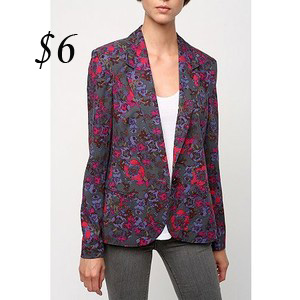 This is definitely not a work blazer, but it's so soft and cute, and for $6 I just couldn't pass it up. I actually ended up buying this at Value Village during the BCRL brunch 'n shop, which was a blast. (Thanks again to the lovely ladies who came, and made it such a fun afternoon. I'm thinking we might need to start a new tradition.) The same trip also yielded a Theory shift dress for $18 at Red Pony, for which I can't find a photo online but trust that it's super cute (and it will turn up on the blog in no time, I'm sure).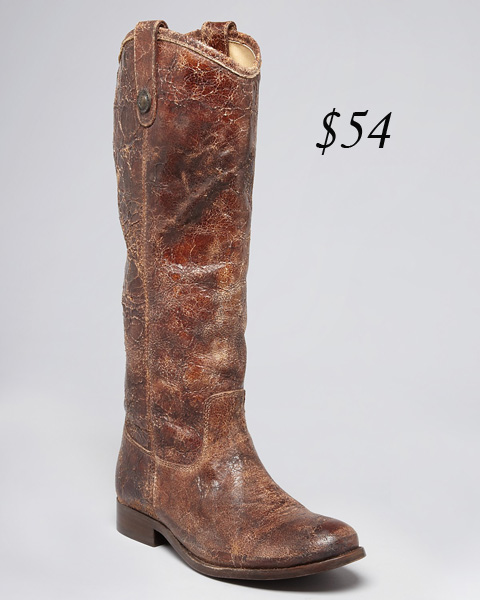 All I can say is: dreams do come true. I've been lusting after Frye boots (the Jenna moto boot, but also the Melissa) all year, but couldn't bring myself to pay the retail price. When I saw these distressed Melissas at Winners, I couldn't believe my luck. You're going to get very sick of them come January, because I've been wearing them non-stop.
Linking up with Franish and the other budgeting bloggers as always. Tell me, how was your December shopping?