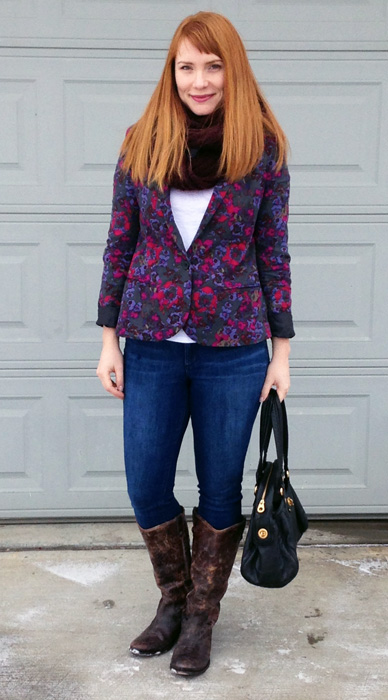 I found approximately a bazillion killer deals at the very tail end of December, and I didn't even have to go to the malls to do it. Win win.
First, we have a floral blazer I thrifted during the BCRL brunch 'n shop; the ladies had to talk me into it, but I'm glad they did – even if it's not New Look-approved for work, it's a great piece for weekends. The slouchy/unstructured boyfriend style has a casual vibe, but it's just dressy enough to sass up a plain tee-and-jeans outfit.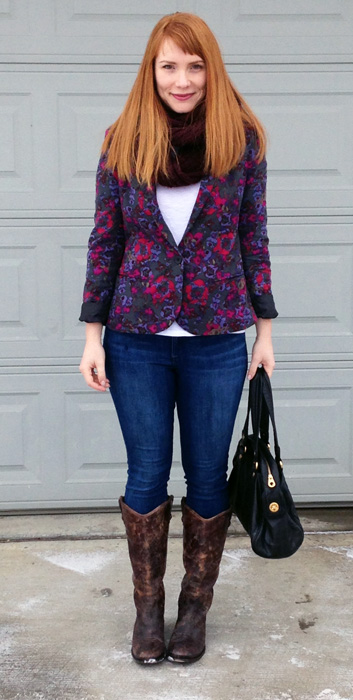 And then, of course, we have the boots.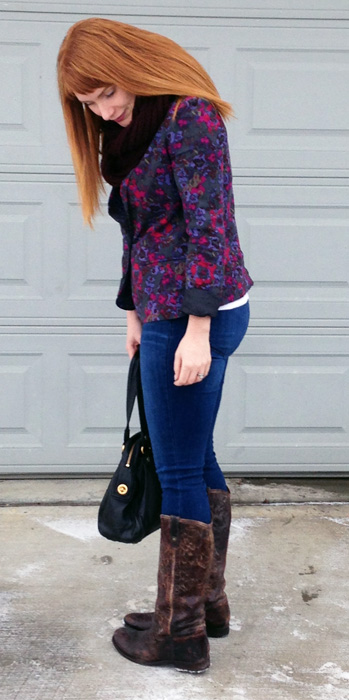 If you follow me on Instagram, then you're probably already heartily sick of my gushing about these Frye boots, but you're outta luck. Because gush I will. Again. And again. They're pretty dang awesome, you guys – especially considering they cost me $50. I'm not going to tell you that you need to rush out and buy $400 boots because they will change your life, or some such nonsense, but if you happen to find them for under $100 – run, don't walk, to the cash register.
Possibly my favourite thing about them is how they have started to subtly influence my weekend style. I've always had some boho-leanings, but vibe is coming on strong these days thanks to these boots. It's a nice counterbalance to the New Look. All buttoned-up style all the time makes Adina a dull cranky girl.