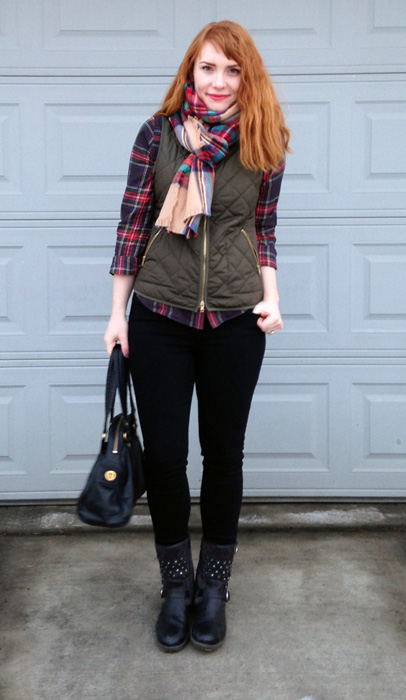 Ah, the return of Mommy Chic!
Just kidding. Or, rather, just temporary. I'm catching up on OOTD photos from over the holiday break, and then it'll be business(wear) as usual in a week or so. But only for a little while … because we're heading south, baby! All the way to Mexico, kids and grandparents in tow. If that is not the definition of "starting the year right", I don't know what is.
What can I say about this outfit? It was comfortable. And I dig the plaid on plaid. Actually, it may turn into one of my go-tos for days when I don't really have time to over-think my casual wear (read, most days), but still want to look like I made an effort. Mixing plaids qualifies, right? Low expectations, folks: a fine tradition on BCRL since 2010.