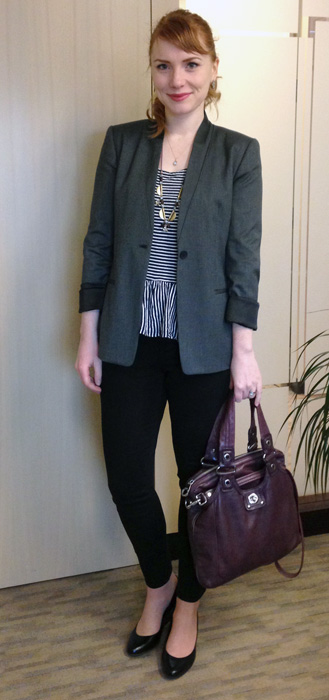 So, I know it's kind of early in the year to make these sort of pronouncements, but I think we have a contender for next December's favourite outfits of the year post. I rarely feel that way about my casual Friday office ensembles, but I love how this one came together. This Elie Tahari blazer was an awesome score – it looks polished and professional, with just the right about of "edge". Check out the side: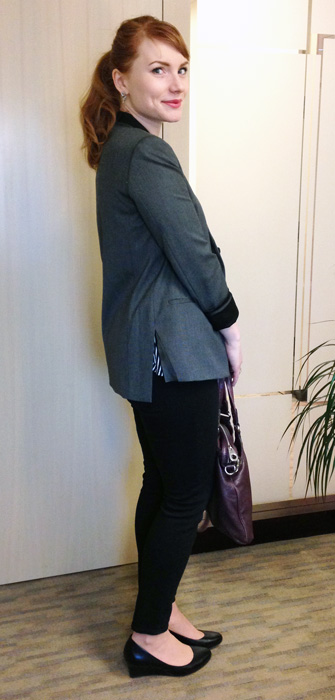 I'm also wearing some of my favourite accessories here: the J. Crew earrings I wear almost every day to work, and a couple of special necklaces (the J. Crew tassel necklace I bought in Ottawa, and the Tiffany necklace my husband surprised me with this Christmas).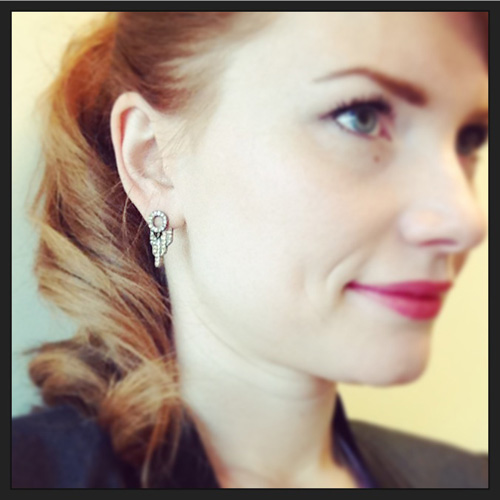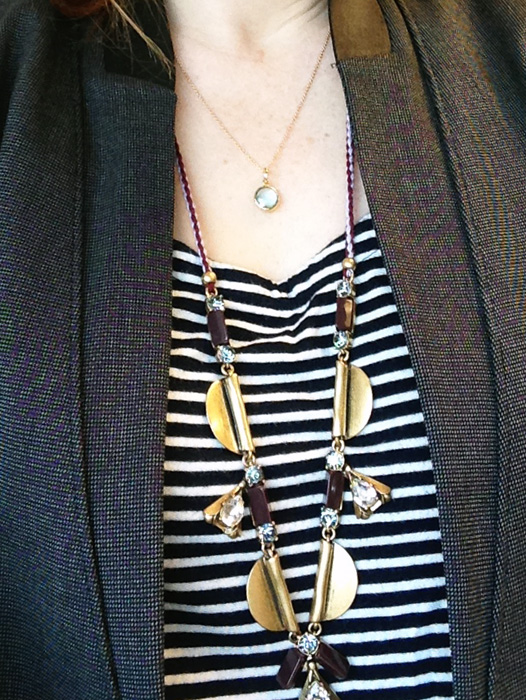 All told, happy memories + the satisfaction of looking well put together = winning. Talk about a satisfyingly productive Friday morning. And it all happened before I even got to work.