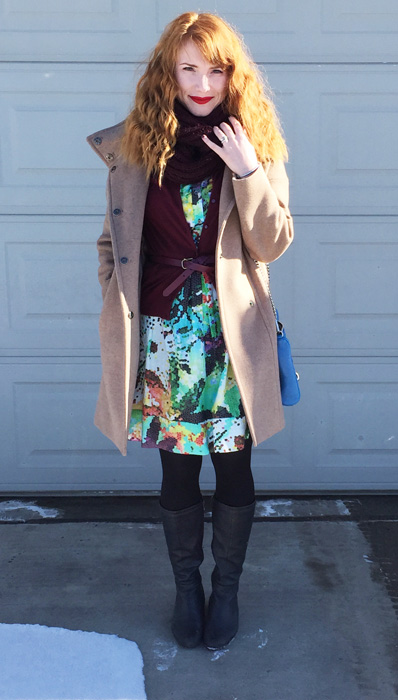 In case you haven't heard me complain recently in the last 24 hours, let me tell you again: I haven't had much fun lately. But that was not the case last weekend, when my husband and I (along with a couple of good friends) hit up Breakout. If you've never heard of Breakout, it's basically a interactive, locked room puzzle game: you have up to 5 teammates, and 45 minutes, to figure out the code to "break out" of the theme room of your choice. It's insanely fun, and I highly recommend it if you live in a city with a Breakout franchise.
What does that have to do with my outfit? Well, for my fun afternoon out, I wanted to wear a fun dress – and what screams "fun" louder than my pixelated rainbow floral sprinkles dress? Here's a hint: nothing.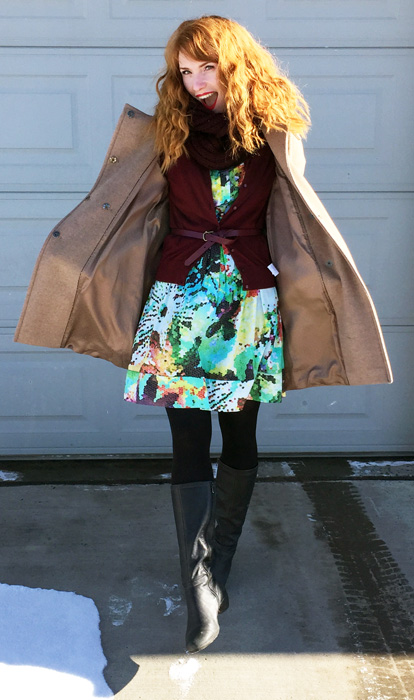 I usually pair this dress with cool tones (like teal), but I decided to switch things up and wear another one of my wardrobe palette-approved accent colours from the opposite side of the spectrum: burgundy. The final result may have been a tad too matchy matchy, but I love how the burgundy made the other colours in the dress pop.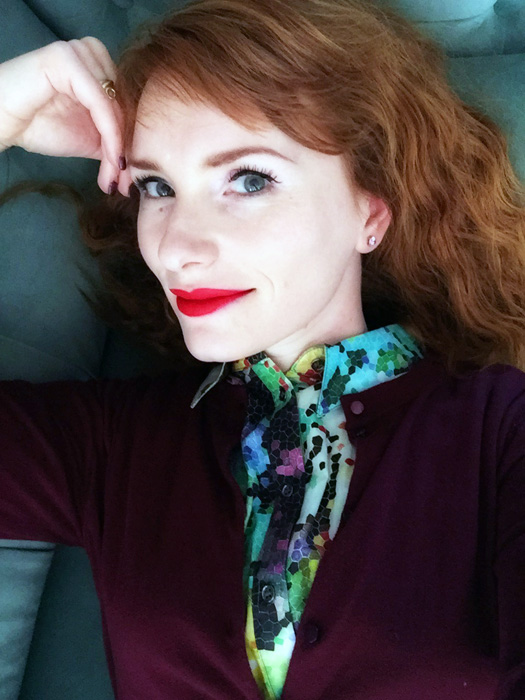 I also went for some major red lips, because when you're wearing the rainbow, you might as well go for broke. But here's the truth, guys: I think red lips are too high maintenance for me. I don't have time to constantly check and/or re-apply my lipstick (especially when I'm having fun), and I hate leaving marks on everything that touches my lips. [I know I'm irrational; indulge me.]
Kind of ironic, considering my blog name, huh?