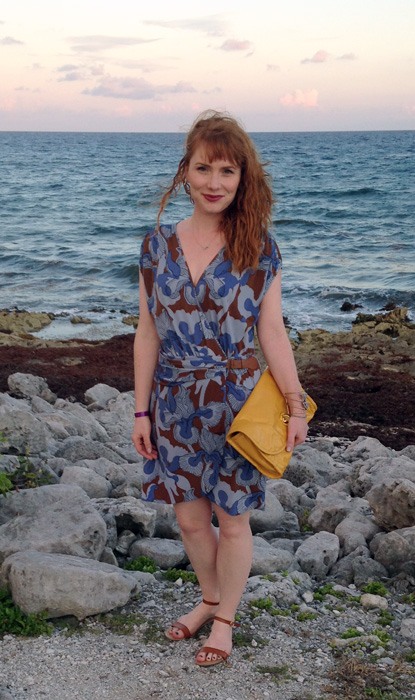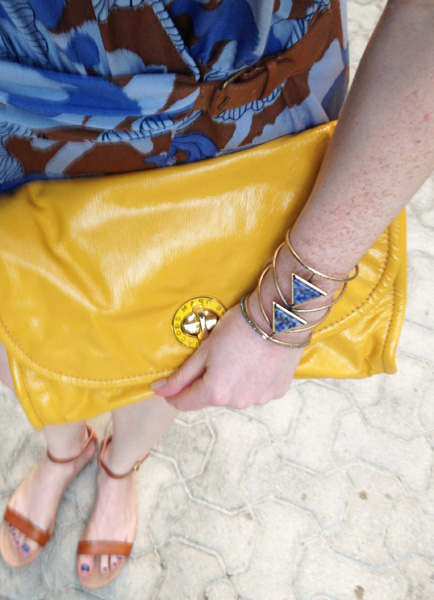 Did y'all know I went to Mexico? L to the OL, because of course you did. Yeah, I'm that person who bores you with umpteen stories about her vacation. The truth is that, between the kids and my job, we don't get to go on many vacations any more, so I milk them for all the conversational fodder I can get away with. Hey, be happy you're not my co-workers.
Gosh, I have quite a way with an introductory paragraph, don't I? So, yes, I went to Mexico, and had a pretty good time of it, too. The kids were (predictably) a handful and a half, and I didn't get to sleep nearly as much as I had (optimistically) hoped, but we got to enjoy some beautiful moments. Like this one: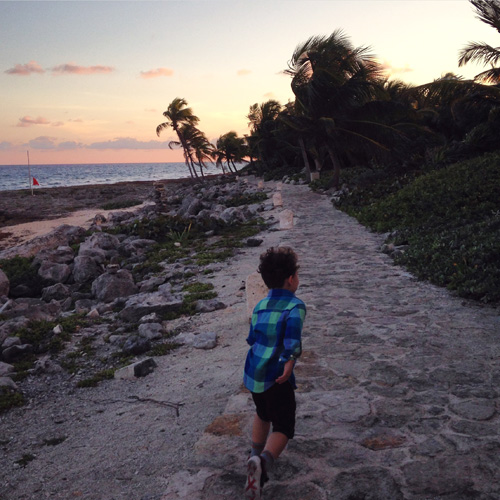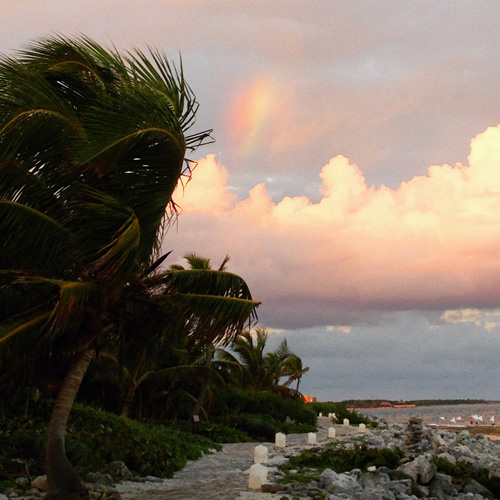 There aren't many things in life better than a late afternoon stroll along a gorgeous shore with your loved ones. It's a sort of re-set button for the ultra-hectic lives we seem intent on pursuing. But enough philosophizing. You guys are here to talk clothes.
One of the pieces I was really excited to bring with me on the trip was this Tibi iris-print dress. It's a little too va-va-voom for my everyday life here in Edmonton, but is made for the vibe at a tropical resort. Even when it's just for a dinner with the family.
And it seems to go really well with 80s-rock-band-video-chick hair. Tropical humidity + ocean breeze, joining together to make a mockery of your humble blogger. Not cool, Mother Nature.