Packing for a family vacation is not all that exciting. Practical considerations win out over fashion, every time. Since I wanted to minimize the number of bags we had to check, and considering how much kids gear we had to haul with us, I had to make all my stuff (minus toiletries) fit into a carry-on. To some of you, that might seem like a total "duh" moment — after all, we were only traveling for a week — but I am a (largely reformed) over-packer so success was not a foregone conclusion. I did manage, even with a few errors in the mix.
My main mistake was not trusting the weather forecast. It showed the weather as being sunny, hot and dry during our stay … which is not my experience with Vancouver weather. I figured there would be at least one or two rainstorms and some cooler days, and packed accordingly. I was wrong. All the bulky, warm clothes I brought (two jackets, three sweaters, one pair of loafers)? Not necessary. I should have packed more summery pieces instead. As it was, I wore the same stuff more than once, which was fine. Like I said, style was not high on the agenda. Luckily, Vancouver is a very casual city for the most part, so I didn`t look like the total tourist I was.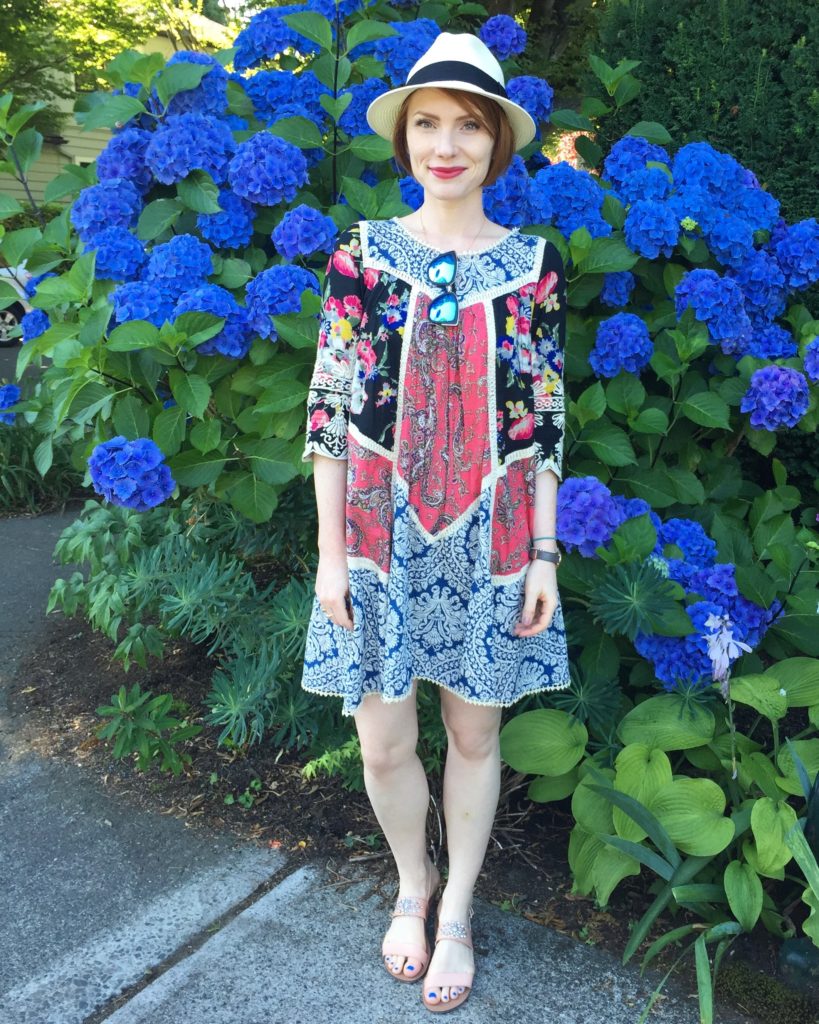 I got a bunch of compliments from various strangers on this dress; I guess it was as much of a hit on the West Coast as at home. I tend to feel a bit self-conscious wearing it here, as it is on the short side; not so in Vancouver. Thigh-grazing hemlines are everywhere there, so I totally blended in.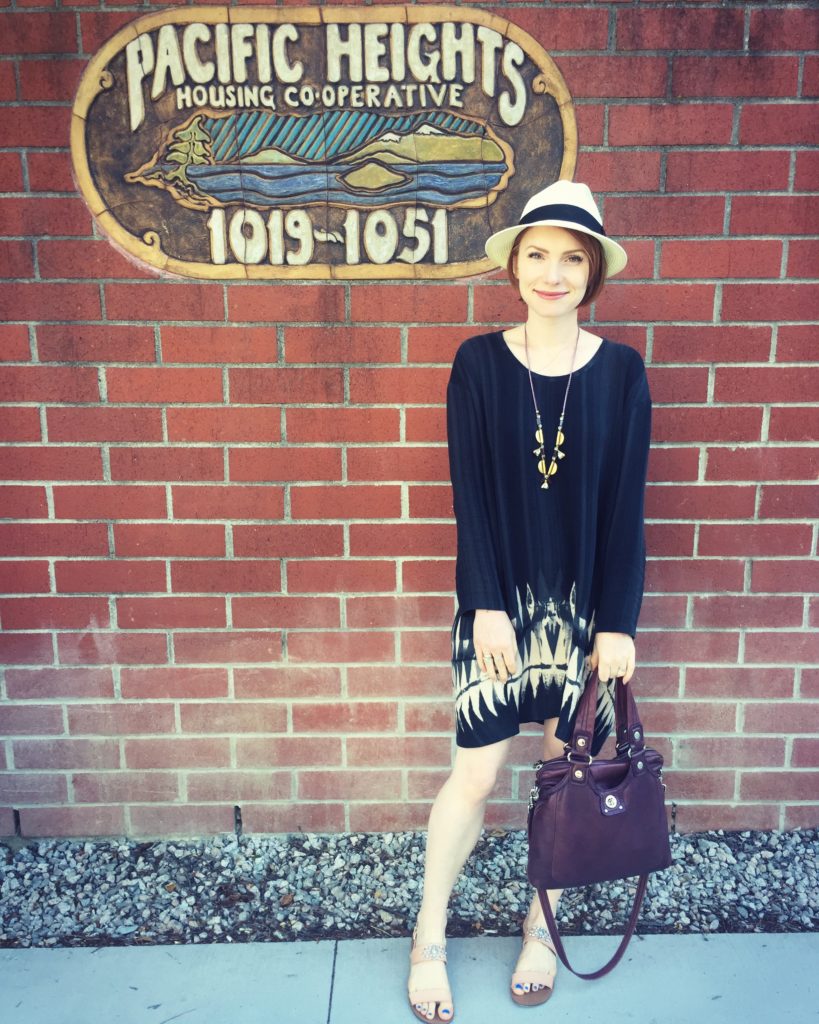 This was another perfect dress to pack. It`s lightweight but offers some sun protection, and it`s wonderfully accommodating of all my gastronomic pursuits.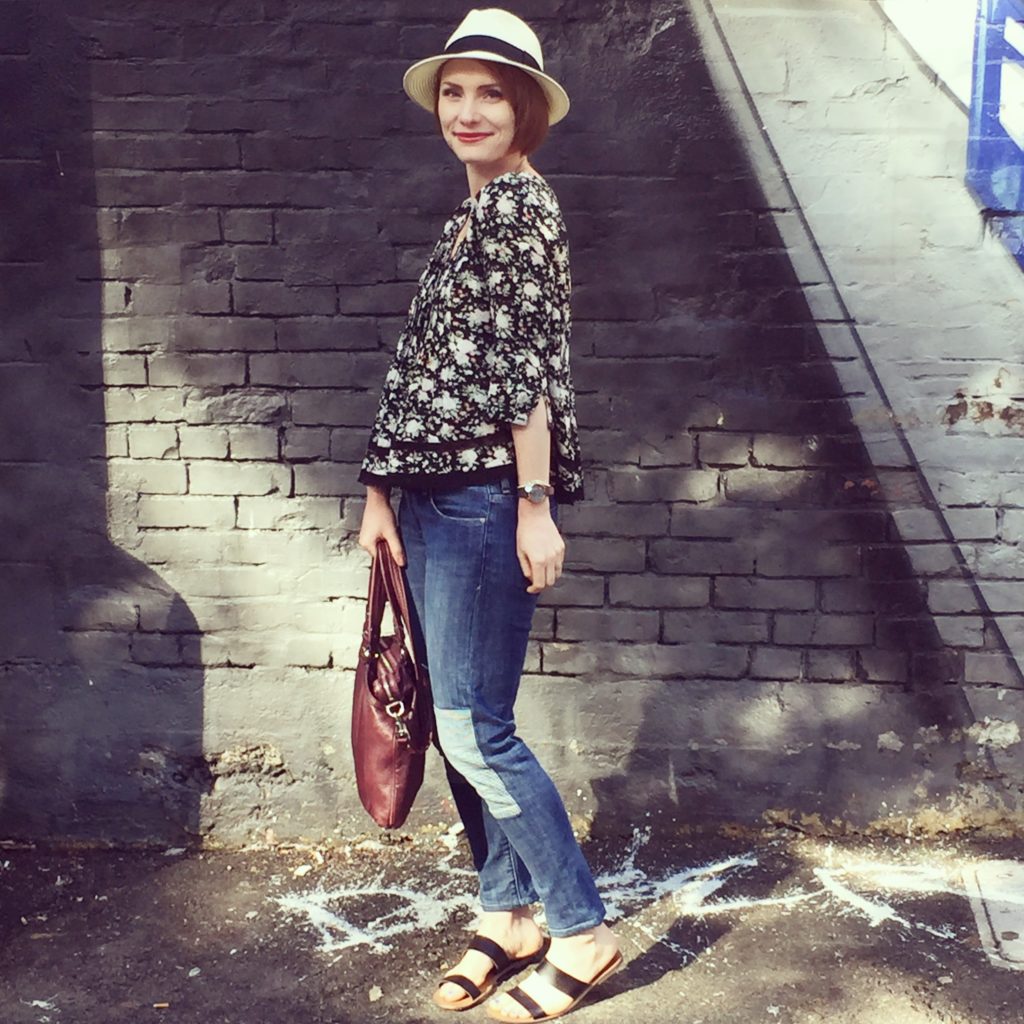 I ended up wearing this top twice, with different pants. I probably should have packed more dresses instead of two pairs of pants, but I made do. This top is also nice and roomy, so that was a bonus.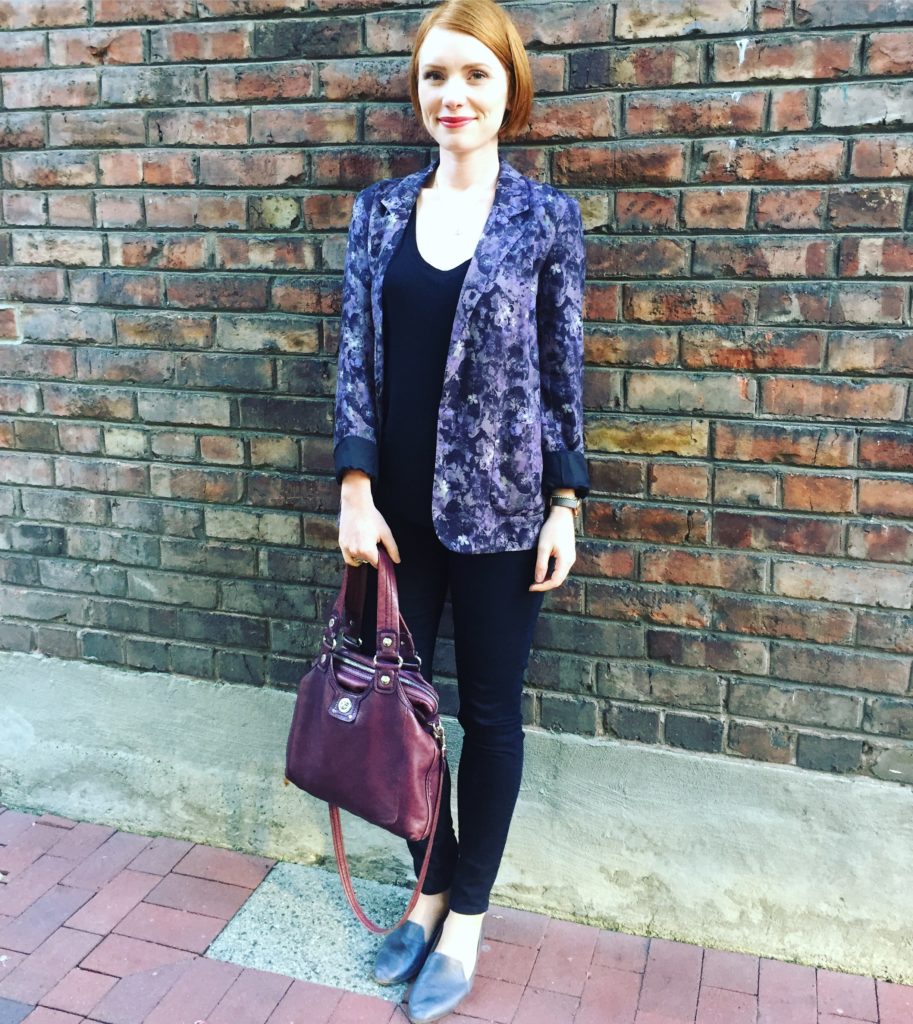 This counted as my most "fancy" outfit and I wore it (for dinner with friends in Yaletown which was as fancy as our vacation got) mostly because I wanted to get some use out of this blazer; I love it, but it was completely unnecessary on this trip. Oh well. Aritzia is super popular in Vancouver, so this Talula blazer was at least on trend.
I didn`t do much shopping on this trip, though not for lack of trying. I did check out the Nordstrom Anniversary Sale (mostly so I would not lose ALL blogger cred) and bought a Natori Feathers bra to try out; everyone and their mom seems to love this bra, so I wanted to see what all the fuss was about. So far, I`m liking it but bras are a long-term game; I won`t make any snap judgments. While at Nordstrom, I did take a shine to a couple of bags: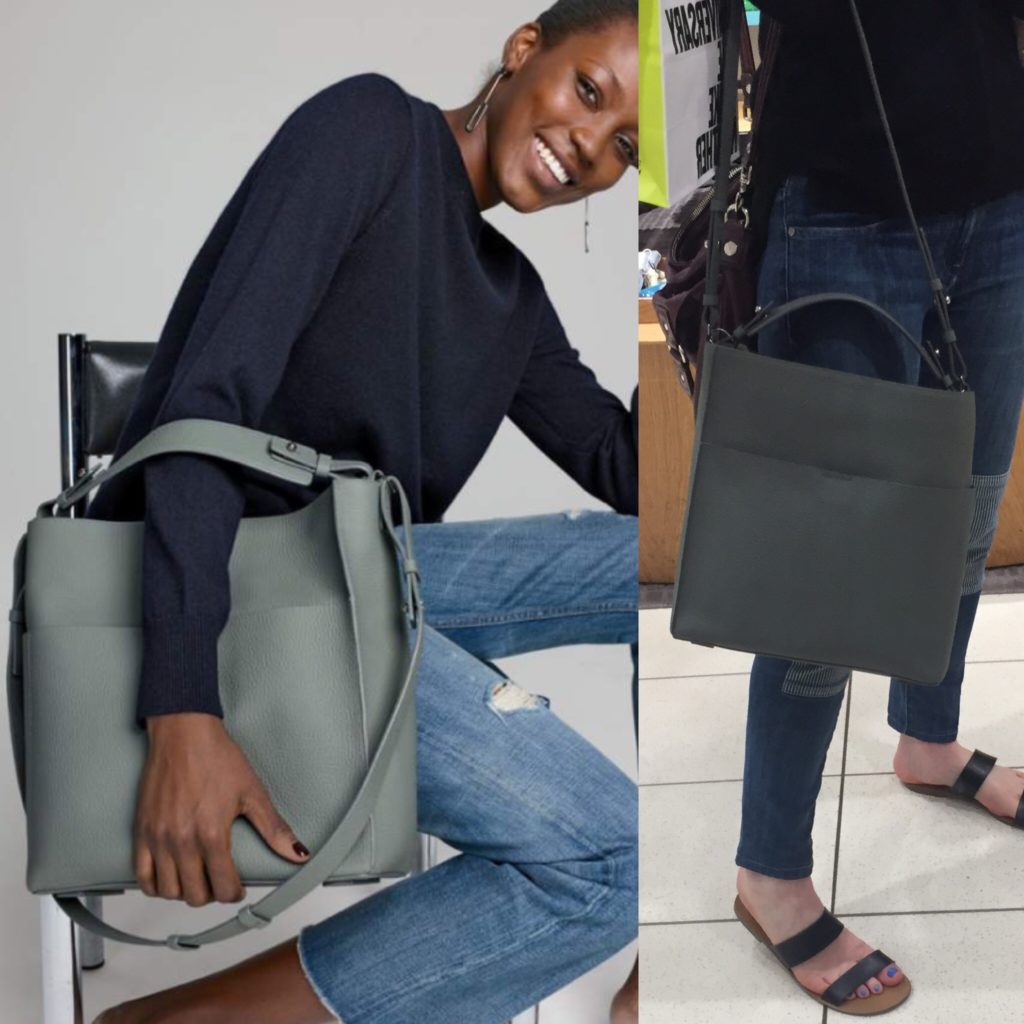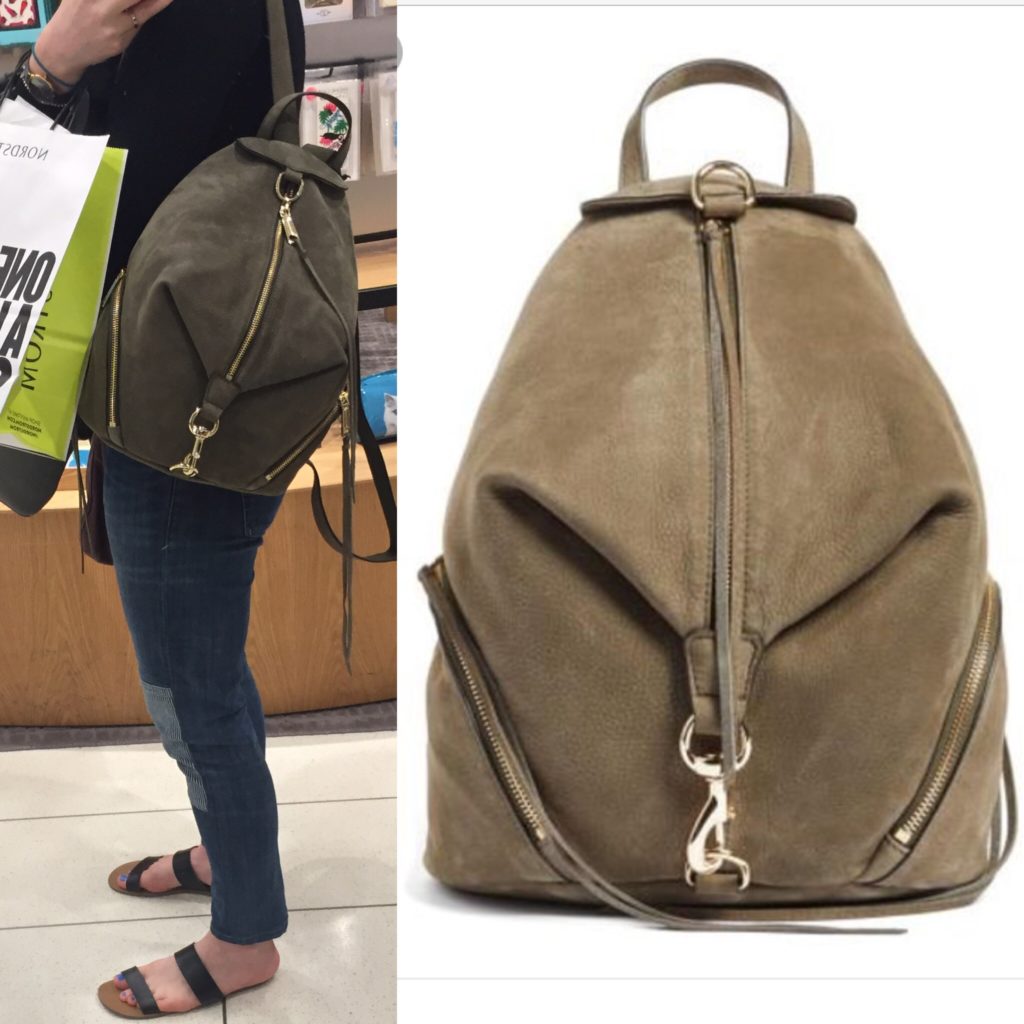 In the end, I didn`t love them enough to justify even the sale price, so I passed. I haven`t been truly wowed by a bag in a long time, and I`m starting to wonder if my days as a "bag lady" are coming to an end. Say it ain`t so!
I also did a bit of thrifting at the Salvation Army on West 4th, without any success. Prices were on the high end, similar to Value Village back home. I did spot a few good brands, though.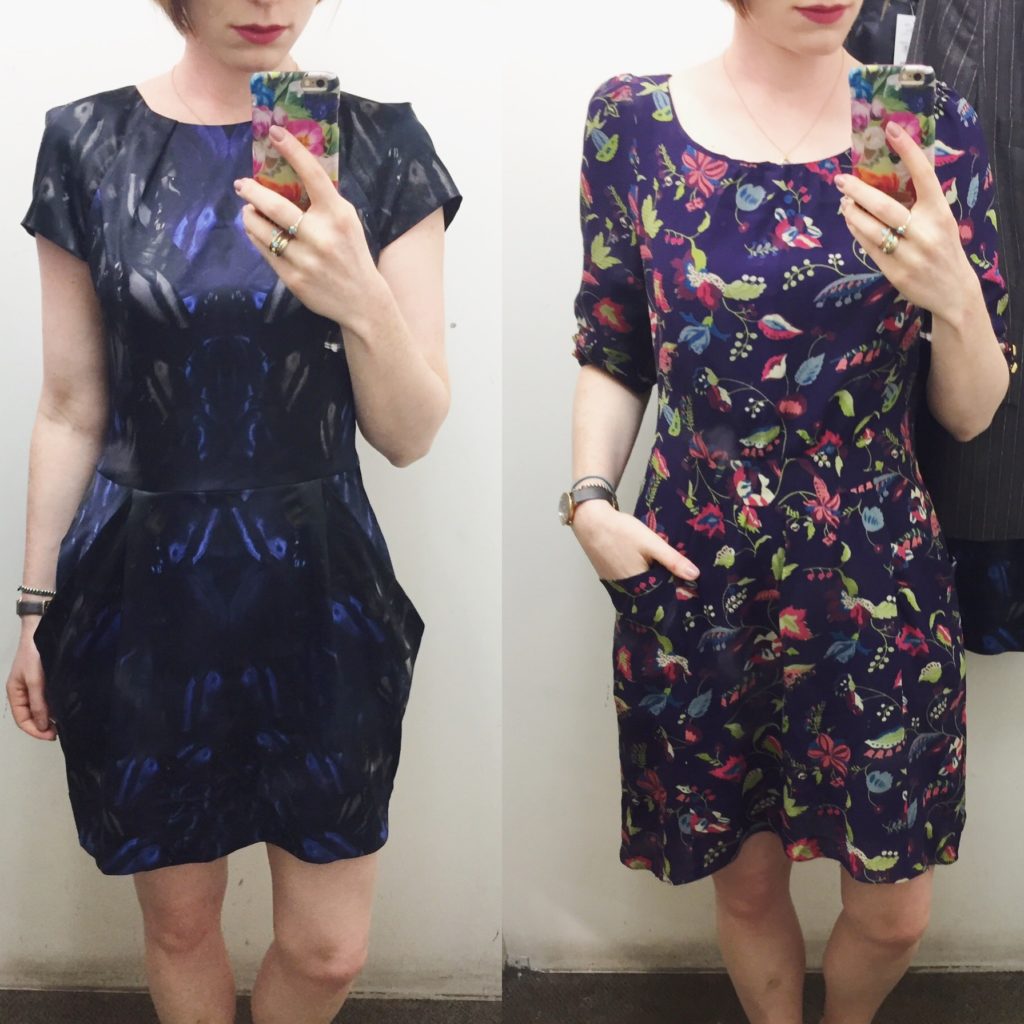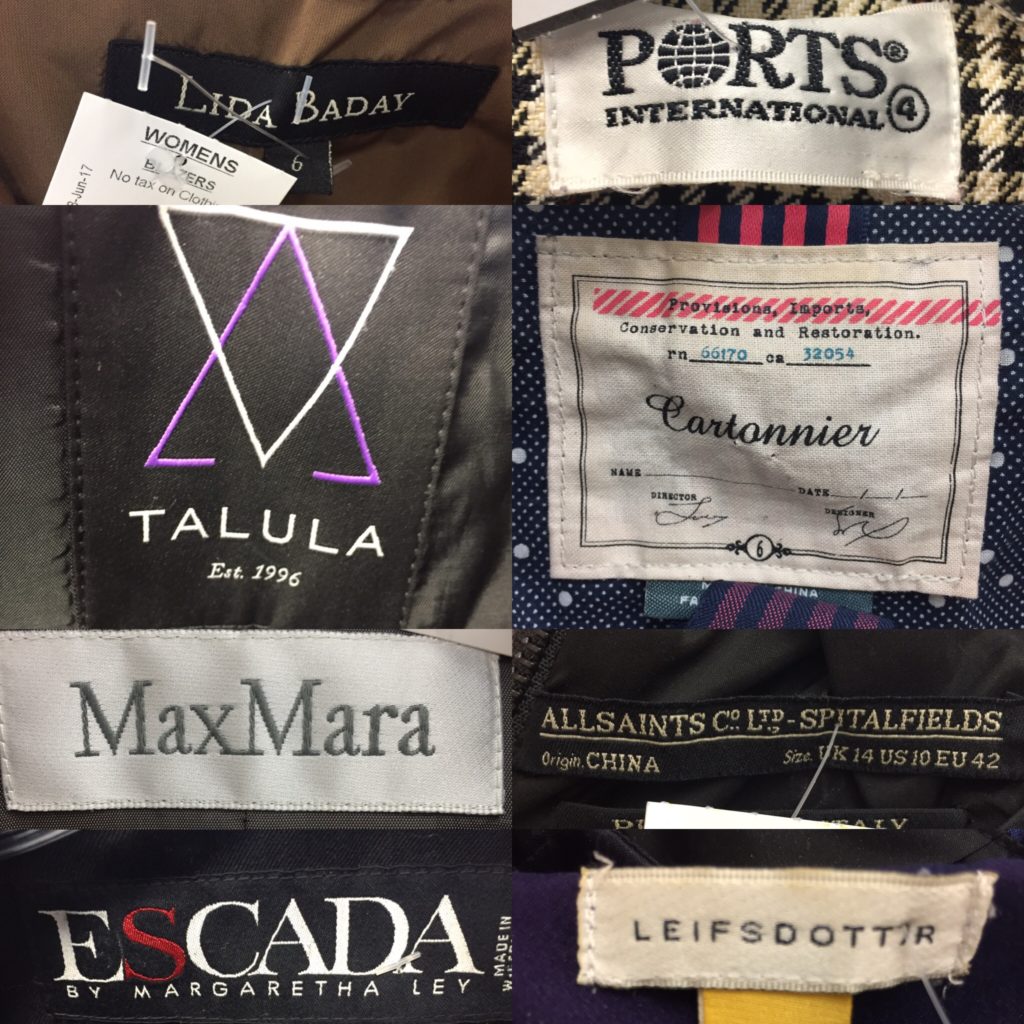 Being short on time and means of rapid transportation meant that I did not get to explore the Van thrift scene more extensively; many of its highlights are located outside the downtown core where we spent 99% of our time. I`ve made peace with the fact that vacation thrifting is never going to be as satisfying as the homegrown kind, at least not until I travel alone and can devote myself to the task.
Lastly, I did pop in to a couple of stores on Robson Street to check out the retail scene. The Aritzia store was as overwhelming as always and I walked out almost immediately, needless to say empty-handed. You know how some people can`t handle places like Winners? I feel that way at Aritzia. All those rows of seemingly identical clothing that looks like nothing at all on a hanger. I can never find anything I like in that store, which is really weird because I`m loving the aesthetic of every piece I`ve thrifted recently. Also, the prices; I can`t with the prices.
The J. Crew store bored me as it has been doing for ages. What is happening there? One thing J. Crew used to do really well as recently as a couple of years ago was prints. I didn`t see a single interesting one this time. Similarly, Club Monaco was a disappointment. I went through a CM phase late last year, but I was not wowed by their current offerings. Nothing truly special that would justify the prices, as far as I`m concerned.
In contrast, Zara was full of alluring choices. I tried on an armful of clothes … and left empty-handed. Zara has a knack for making clothes that look "high fashion" from a distance, but they rarely seem to work on my body.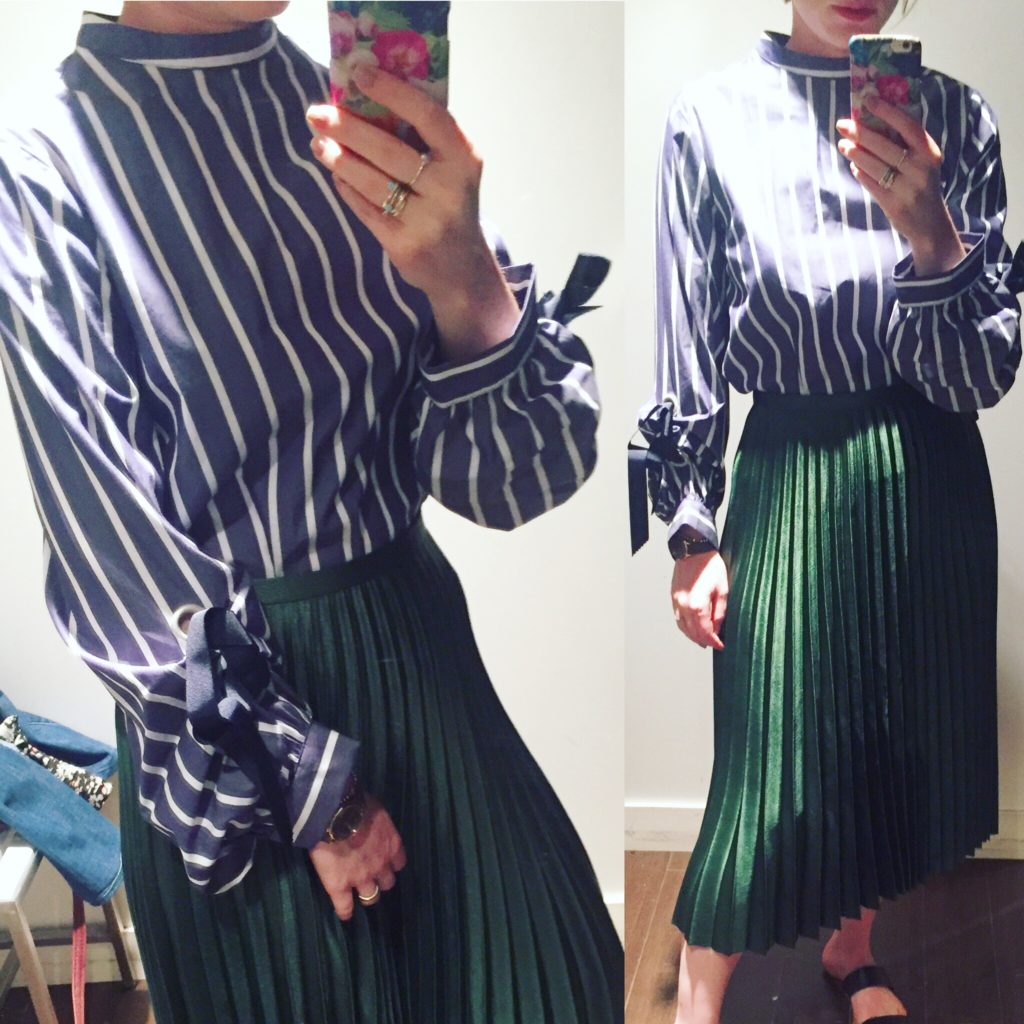 I`ve been looking for a knife-pleated skirt for a few months now, and loved the dark green shade of this ones, but the fabric was too stiff and the length did not flatter. At $70, it was nowhere close to being worthwhile. The shirt was intriguing but, on balance, too trendy for me.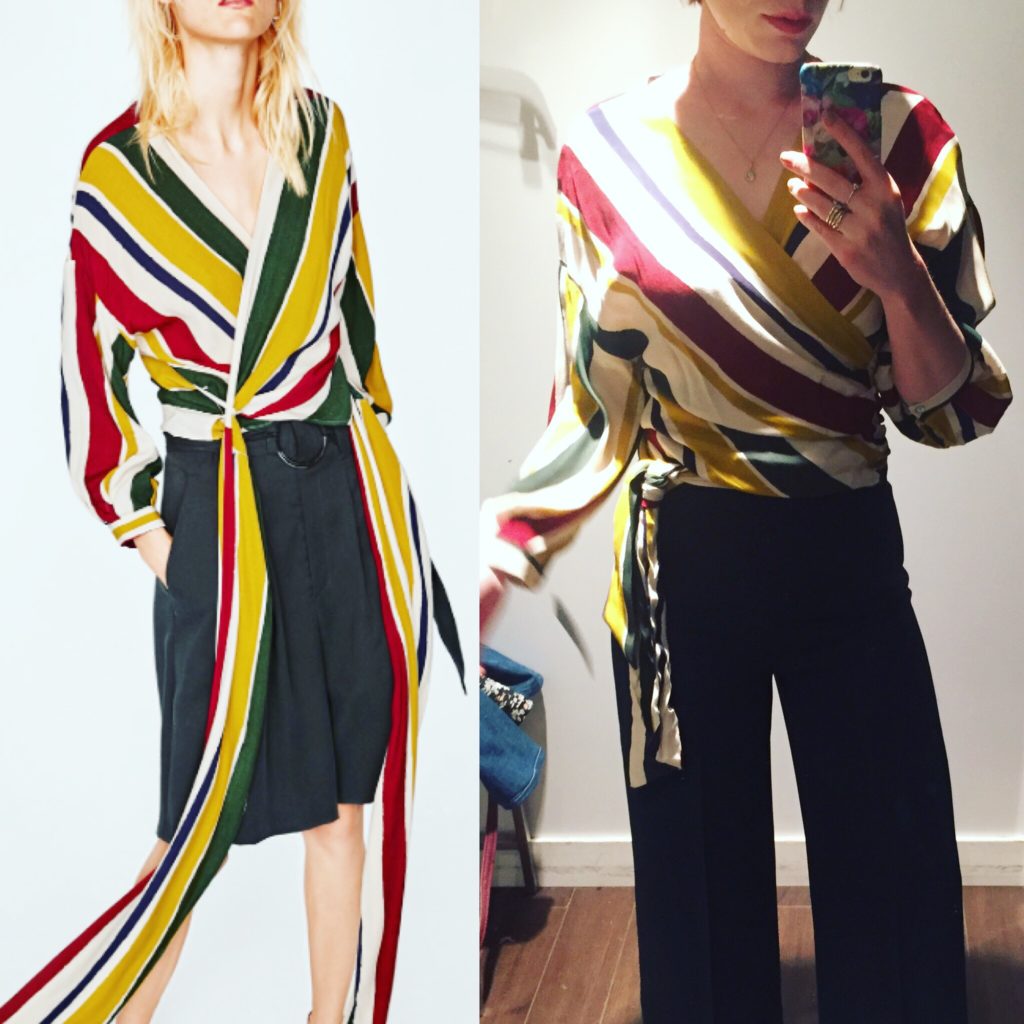 I was excited to try this blouse after spotting it on the website earlier, but it was a disappointment. It simply didn`t look the same on me as in the stock photo, and I couldn`t figure out how to fix the problem. You can`t see them well in this photo, but I also tried on a pair of high waisted, dark green culottes which … no. Definitely, unquestionably, no.
So I came home from my trip (almost) empty-handed but feeling pretty Zen about it. Trying on clothes that didn`t work for me made me thankful for the clothes I already have … and excited to go back to my usual thrift haunts. I know. I`m incorrigible, always. See you on the thrift side!