Last year I wrote a post on packing for a week-long vacation, which coincided with a jaunt out to the West coast; this year, my husband and I are taking a shorter road trip, sans toddler, which begs the question: how do I pack for a weekend getaway? Personally, I find that the shorter the travel time, the harder it is to pack, and the greater the tendency to overdo it.
This time around, I was able to get my packing list down to 11 items of clothing (not including unmentionables) and 3 pairs of shoes. As for the latter, that was probably one pair too many, but I will explain my justification in a moment. Here was my general approach:
Since we were traveling by car, without baby gear in tow, volume was not a huge concern; still, it was important to keep my travel wardrobe on the minimalist side to avoid the unnecessary wasting of time while on vacation trying to pick something to wear; too much choice often equals style paralysis. The middle ground was picking one (different) outfit per day of the trip. In addition, I also included one traveling outfit (chosen for comfort), and one evening outfit, as well as one "cold weather" option. The latter is cobbled together from pieces from the other outfits, layered together for maximum warmth and waterproof-ness.
My packing list looked something like this:
Leggings

Skinny jeans

Skirt

Tunic dress

"Dressy" dress

Sweater

Tank top

Blouse

Sweater coat

Military jacket

Light wool jacket

Pair of boots

Pair of flats

Pair of black pumps
Here are all my choices, laid out and ready to go: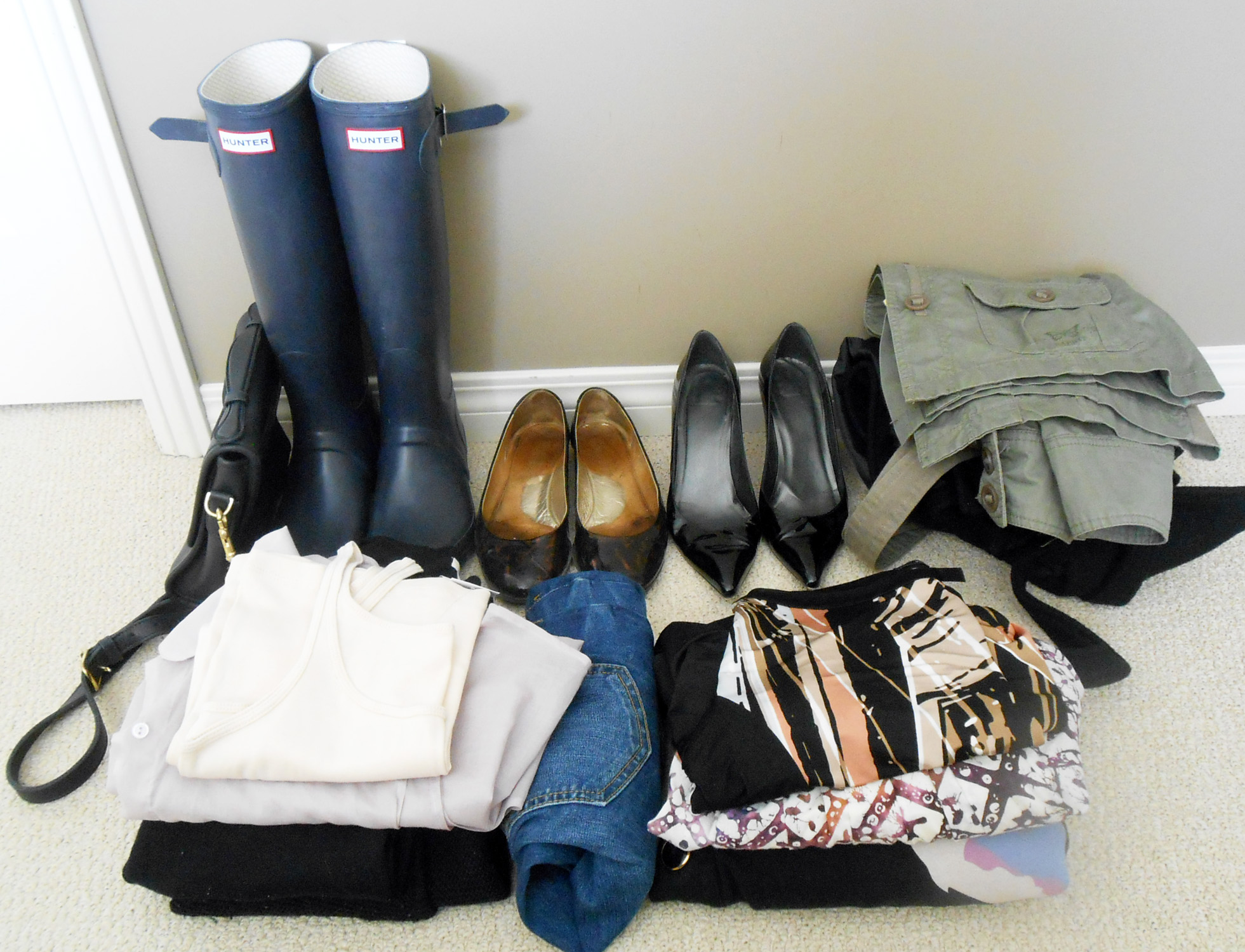 As for outfits, I had:
Traveling Outfit
Day Outfit #1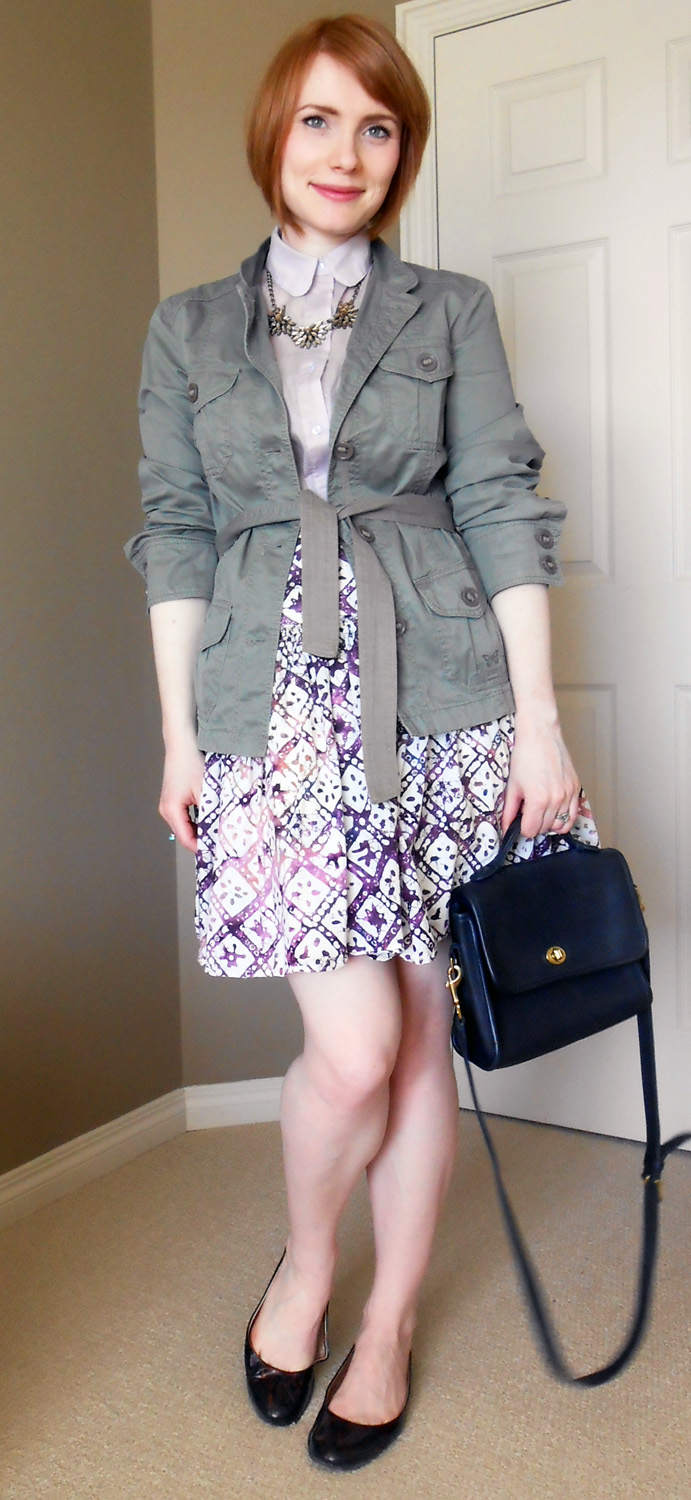 Day Outfit #2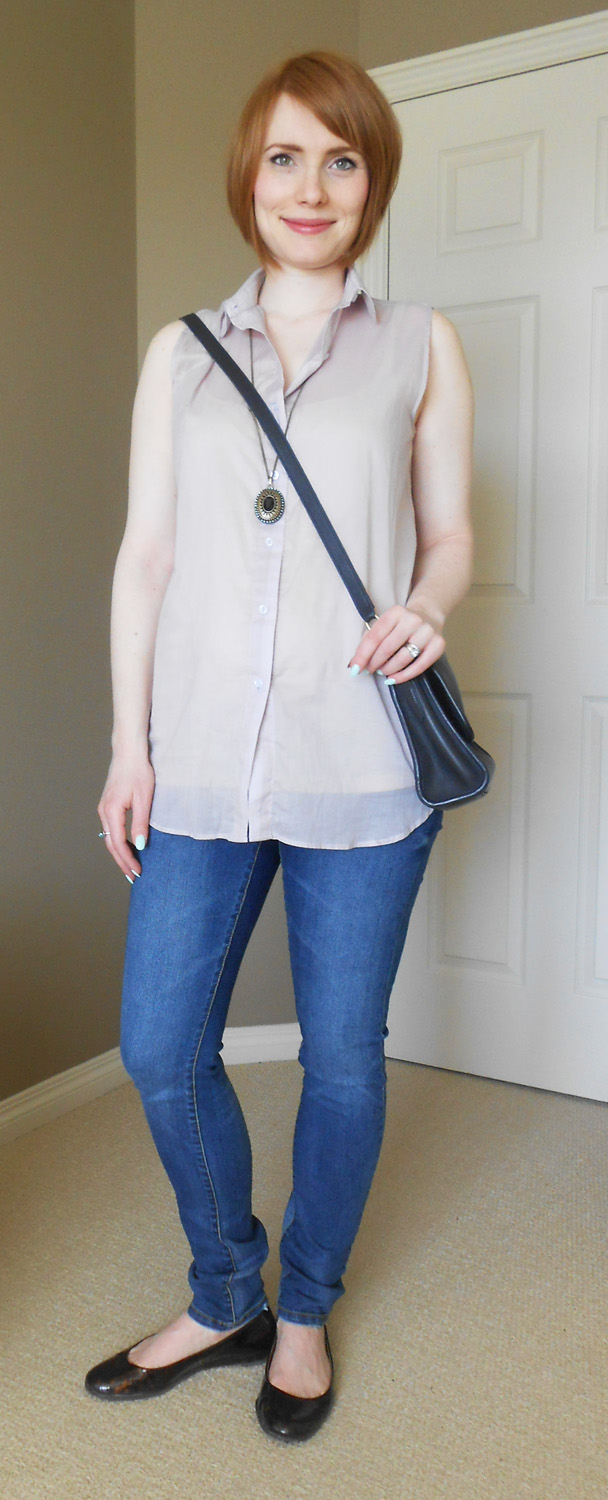 Evening Outfit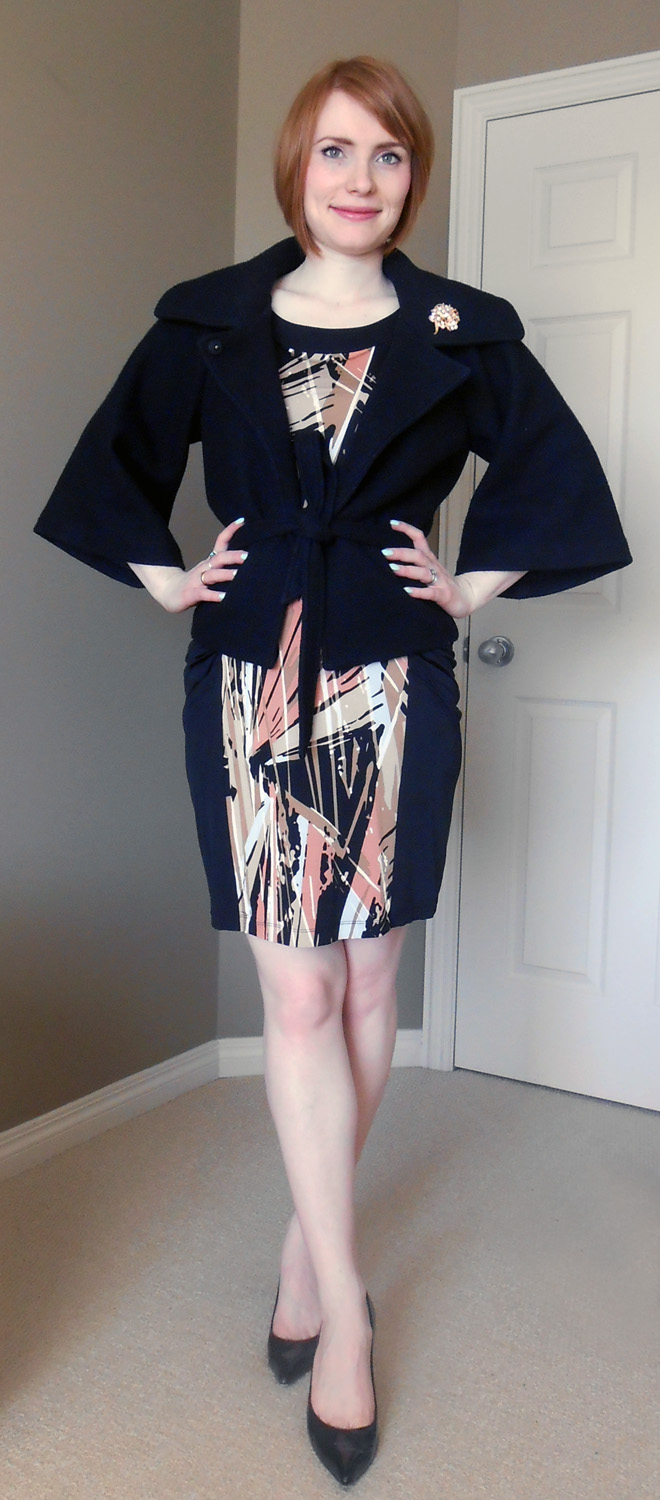 Cold Weather Outfit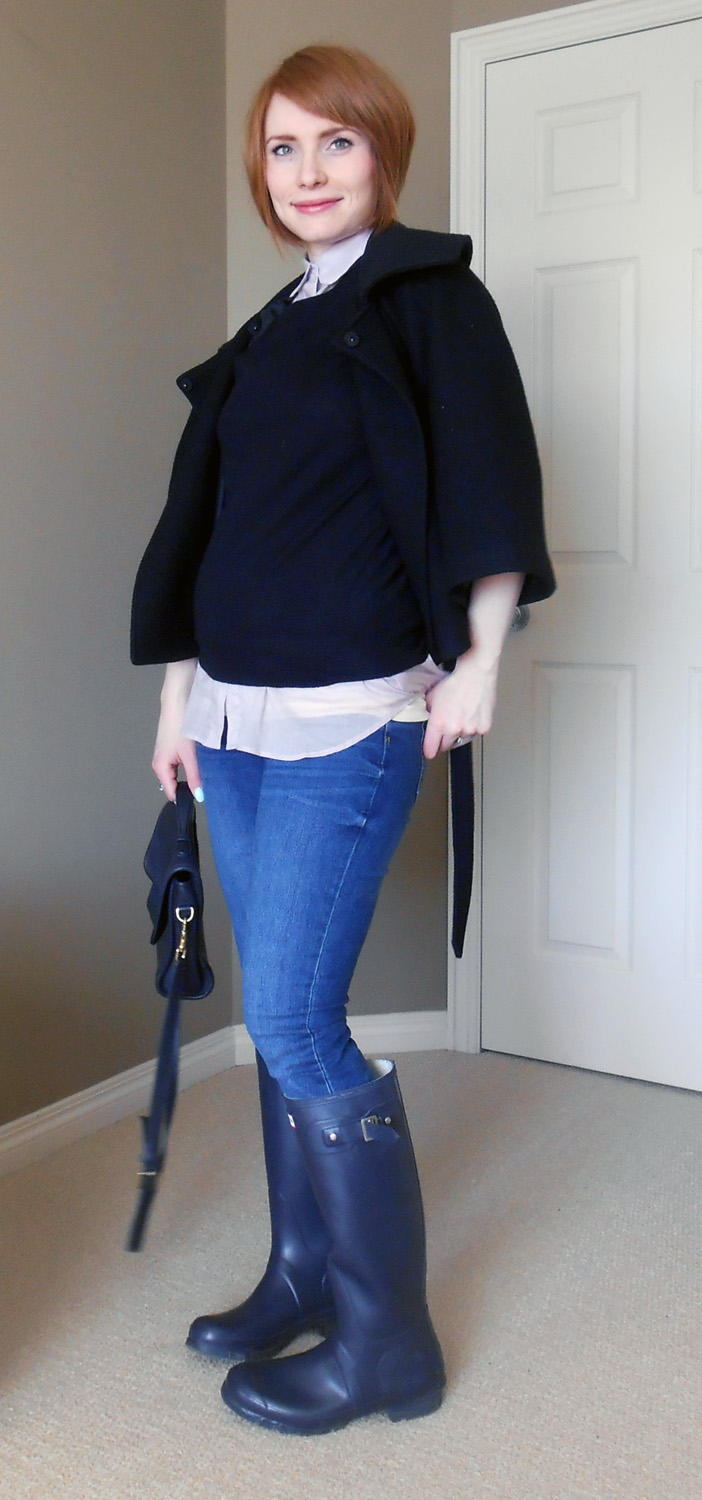 As always, the key is to pick items that can be mixed and matched fairly easily. Taken to the extreme, this would involve a travel bag full of black clothes, but I like to switch things up and aim for a compromise: some neutrals, some colours/prints.
Keep jackets and coats to a minimum number, and pick options that go well with skirts and pants (or whatever you choose to wear). Unless you are traveling in the dead of winter, a lighter, versatile coat is a good bet – you can add warmth (in the event of cold weather) by adding extra layers underneath. In my examples above, I can easily add the black sweater to my skirt outfit for additional warmth if the weather is cold but not rainy/wet.

It's also a good idea to keep shoes to a minimum – they tend to eat up a lot of room, especially anything with heels. Generally, one pair of boots (for rain, cold weather, etc.) plus one pair of flats would be my go-to options for most temperate climate destinations … especially anywhere you plan on doing any amount of walking. Add one pair of heels if you are planning for some dressier outings, but try to pick a pair that is still fairly comfortable – you never know when you might end up dancing all night. After all, anything is possible when you're on vacation!