January was a short work month for me, which was probably a good thing this year, what with the whole New Look business; it was a good way to ease into the adulting of my work wardrobe. In total, I wore 20 (ish, I was admittedly lazy sloppy in my math this time around) items in 13 outfits. From a minimalism perspective, this is a dismal effort, so it's lucky that I don't pretend to be a minimalist of any stripe. I'm calling these posts my "capsule" series, but please don't be fooled: they are not really true examples of capsules at all. It's just a catchy, SEO-friendly title, and we've already established that I'm lazy (and, hence, unlikely to try thinking any harder about a more original series title) and not immune to pandering to blogging trends. You can overlook these foibles, yes? If you want to know more about my thoughts on capsules, read to your hearts' content. The condensed version is that I'm drawn to the abstract idea of minimalism, but conflicted about its manifestation in the blogging world. Also, I love All The Things, so minimalism c'est pas moi.
Anywhooo …
Here are my 13 outfits in all their glory: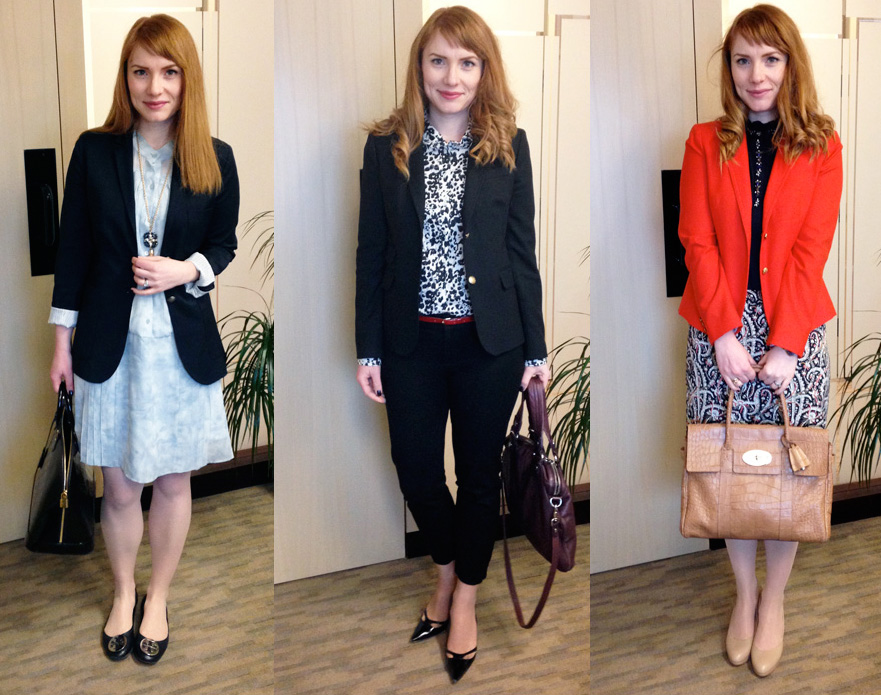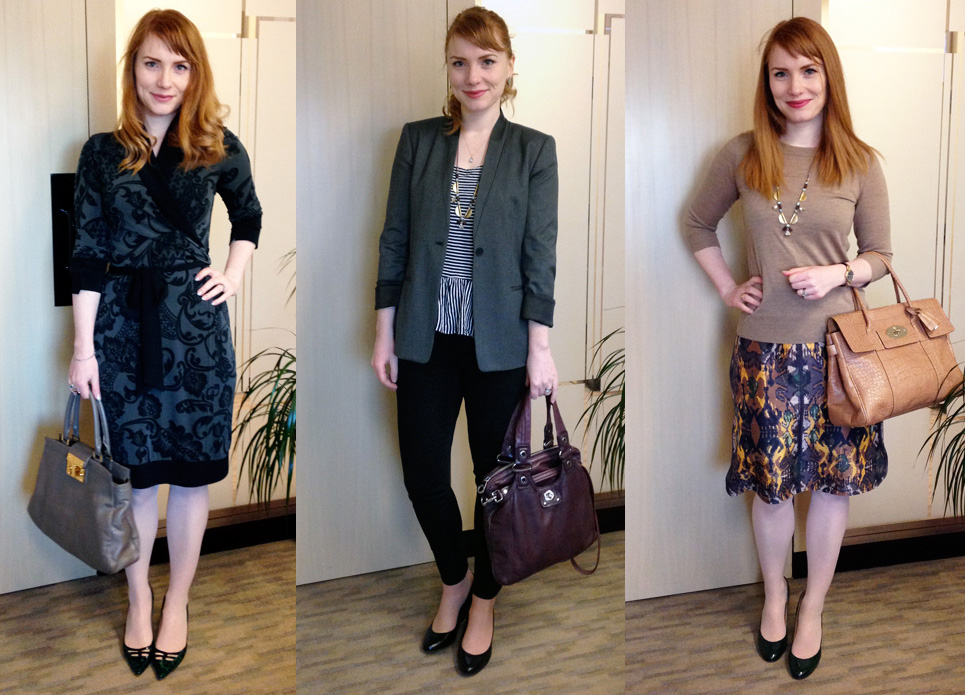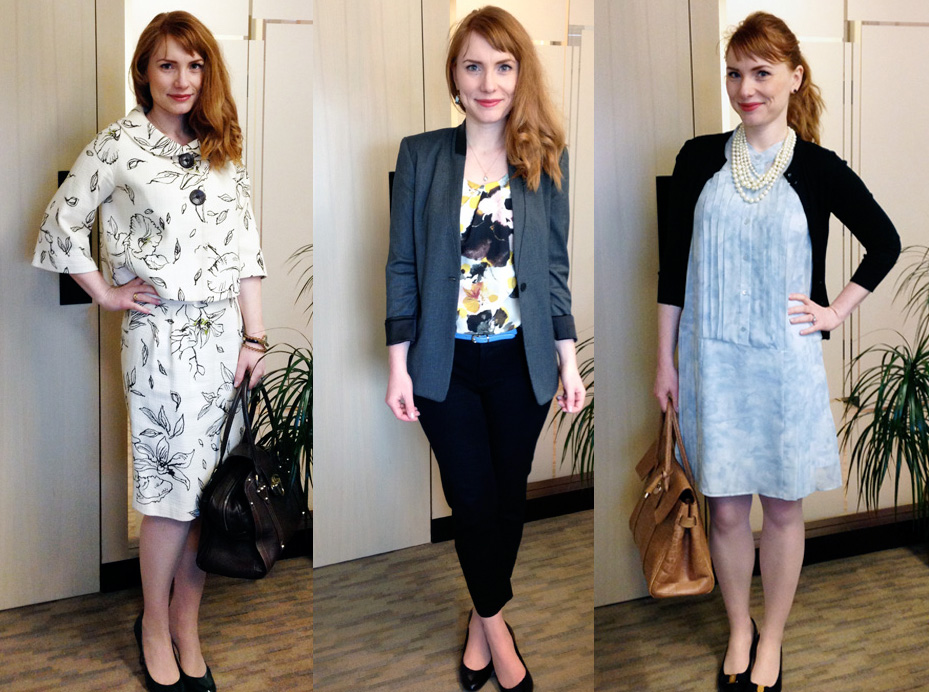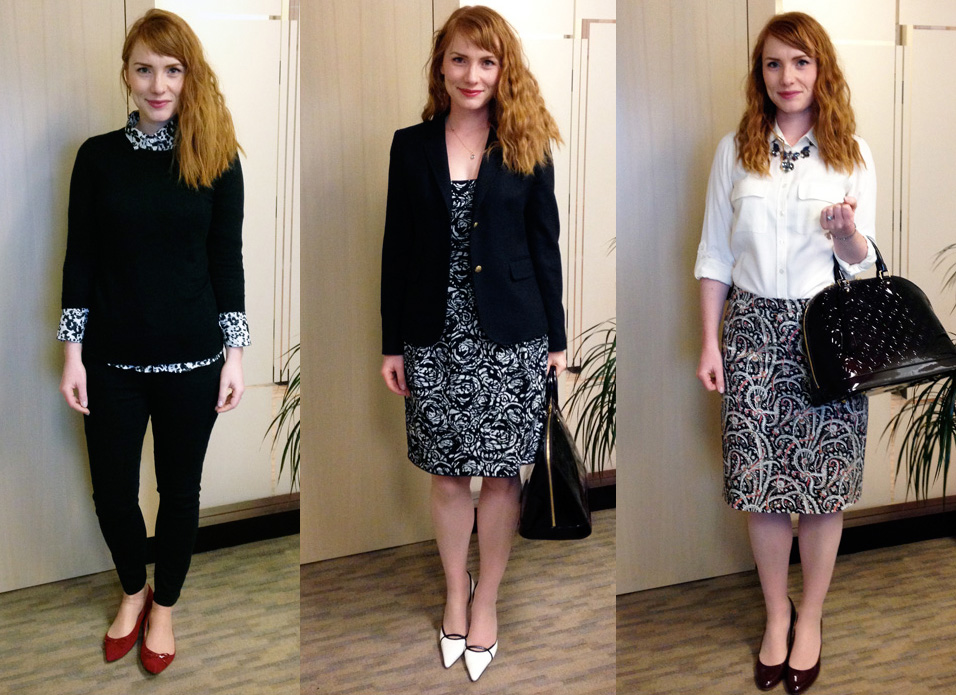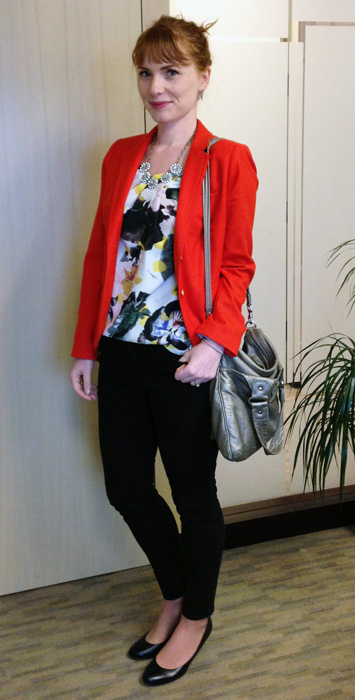 Sarcasm aside, I actually like most of them. Some quite a bit. My favourites are #2, #5, and #7. Oh, and #9 too. My favourite individual piece was probably the grey Elie Tahari blazer. I know, I'm surprised too. Picking a "boring" office staple as a fave? Pat on the back, indeed.