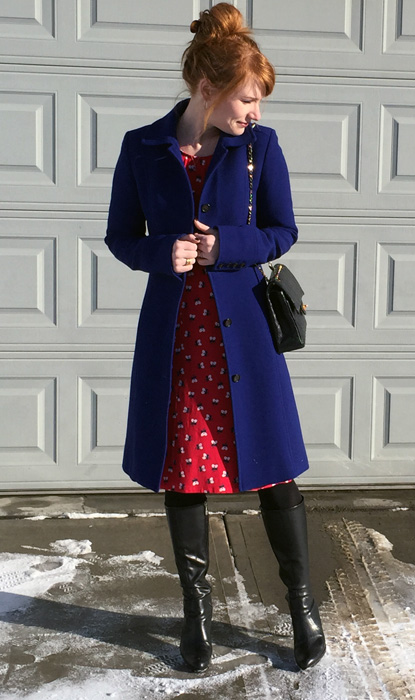 So, this was a pretty ballsy colour combo, but I always tend to forget just how bright this J. Crew coat is. You know what else was really bright? The sun. We woke up to a half foot of fresh snow that morning, but it turned into a sunny (and relatively warm) day by the afternoon – and the reflection off all that snow was blinding.
Naturally, I deployed my blogger tactics: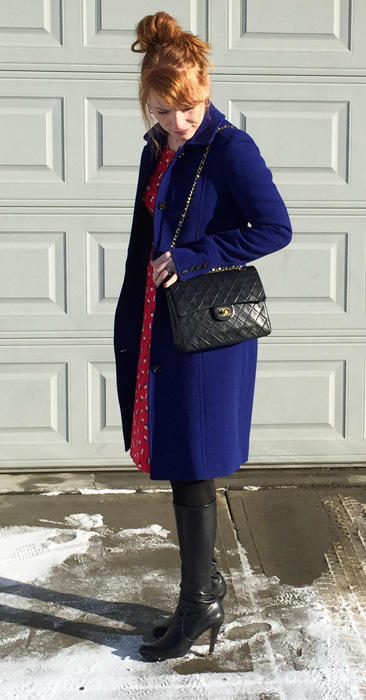 But, really, I was squinting up a storm. I'm sure you guys can handle a beady stare, though. Here it comes: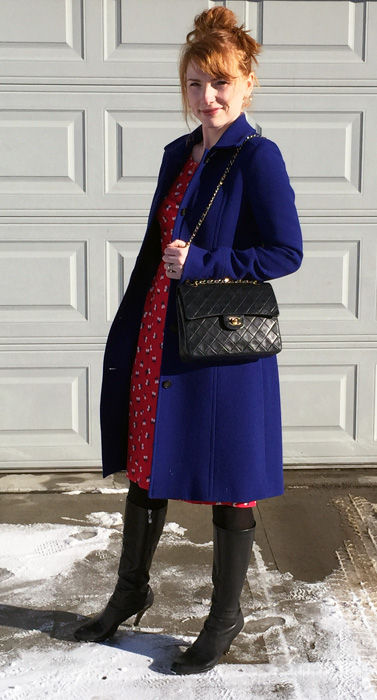 On second thought, maybe I should stick to staring over my shoulder at the terribly interesting thing not actually happening over there.