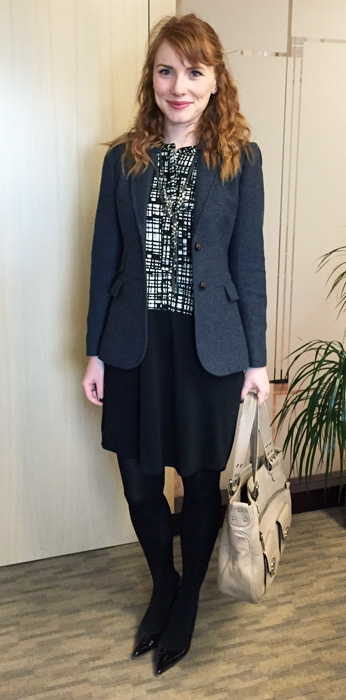 Last week, it seemed like it was Valentine's Day every day. All over my IG feed and Bloglovin, peeps were dressing and prepping and decorating seemingly forever. Now, it may be the fact that I was really not in the right frame of mind (the kids have been sick a lot lately, and I'm in the middle of a extra major file), but I've never felt more out of sync with the Zeitgeist, so to speak. Am I the only person who doesn't get the big deal about Valentine's Day? I don't even mean in a but-what-about-the-poor-singletons way. (Although I feel your pain, singleton friends. I managed to be single for Valentine's Day for the first 26 years of my life.) But if you take away the consumerist aspect – if you're too damn busy to bother with candy, and flowers, and dinners, at that particular time – what's left of the whole production? /rhetorical question
Anyway, this is all by way of unnecessarily long introduction to the explanation of my outfit. I wore absolutely nothing thematic last week at work. Forget pink; not even a little bit of red. Part of it had to do with my general apathy about VD (see above), and part of it had to do with work. I don't know how to say this without sounding obnoxious, but sometimes working in a professional capacity in a fairly conservative office is not conducive to fashion blogging gimmicks, like thematic outfits. It's just too … cutesy. I think a subtle nod – a red accessory for VD, a bit of plaid for Christmas – is probably OK, but I wouldn't go any further … if I were to go there at all. I don't know, maybe I'm over-thinking it.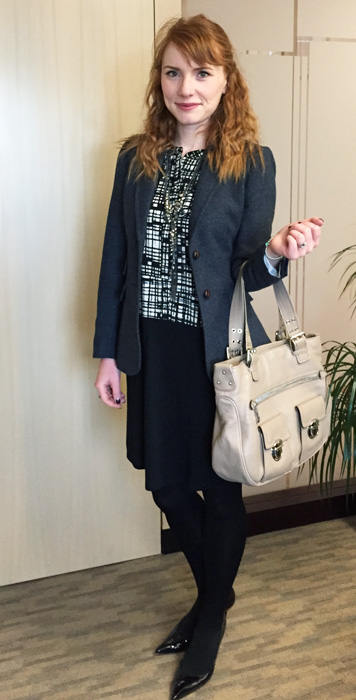 Back to the outfit. As much as I'm sticking to subdued colours and simple outfits lately, I'm really enjoying subtle print mixing (as a way to add a bit of interest) and playing with the little details …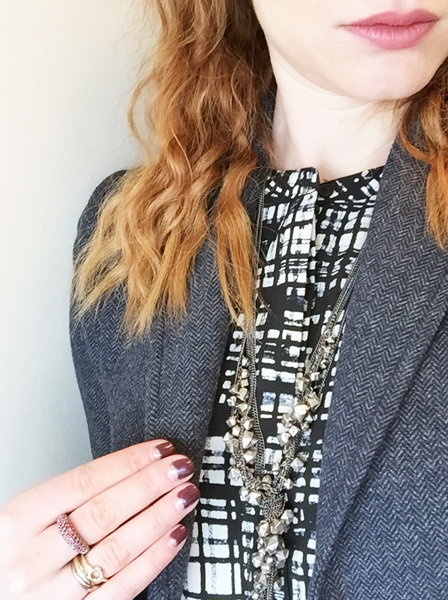 … that probably no one but me notices. I am easily amused.