Some of you guys have been wanting to know if I have any tips for buying on eBay and, while the answer is "not any ground-breaking ones", I am happy to share my non-secrets with you. Since it turns out that I have a lot to say on the topic (Long-winded? Me? Never!), I've split this topic into 3 posts. First up:
Why eBay?
I usually turn to eBay in one of 2 situations: when I'm looking for a specific item, and when I'm looking for a non-specific item in a particular category. OK, that sounds completely unenlightening, so let's break it down:
1. Looking for the Specific
Let's say you see a cute dress on a blog. And let's say the blogger doesn't link to the dress on a retailer's site (ahem, that doesn't sound familiar at all) or, worse yet, straight up tells you that it's no longer available. Except that you want, nay, need that dress. Now. What do you do? Well, if you're me, the first thing you do is search for the dress on Google Images to find the original retailer's listing for the item. This might seem like a waste of time, but it can actually provide a lot of useful information for your next step, which is (duh!) an eBay search. More on that in a moment. How do you find what you're looking for on Google? If the blogger did not list the original product name, then you have no choice but to run a bunch of descriptive search terms, and cross your fingers. Some retailers give their items really unhelpful names/descriptions, but the more literal you are, the better your chances of getting a hit. If the item is really old (5 + years), you will likely have more trouble finding its original product page, but some brands (J. Crew, Anthropologie) are better than others (ohemgee, BCBG!).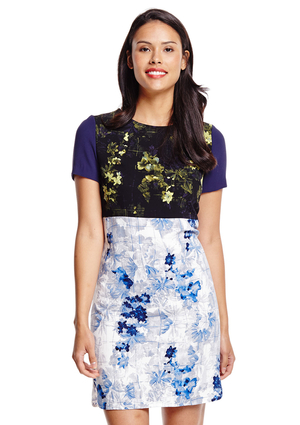 Now, think of eBay as the place where nothing is ever permanently out of stock. It might be temporarily unavailable, but if you wait long enough, pretty much everything eventually turns up on eBay. If you're looking for a specific item, there are 2 ways to find it on eBay: (1) use the specific item name/description listed by the retailer (see above); or (2) run a descriptive term search (see above). I find that the first method (if you are able to get the information from Google) works best for recent items, or for items being sold by professional eBay sellers. Think of it this way: you probably don't remember the original product name of a dress you bought 2 years ago, so if you're selling it on eBay, you're just going to call it "floral Zara dress". The exception is Anthropologie, which (a) always gives their stuff weird, memorable names, and (b) inspires fanaticism in its devotees. At least 75% of Anthropologie listings include the original product name, I kid you not.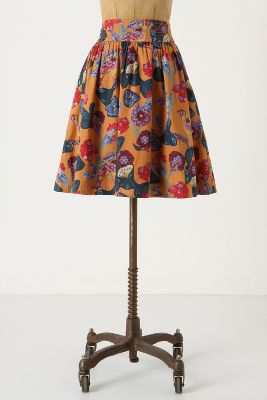 When all else fails, throw a bunch of descriptive terms together. I wouldn't try more than 2 or 3 at a time, though, because most listing titles aren't super long, and you don't want to have a search so specific that it filters out potential hits. I rarely bother to check the "Include description" box, because I tend to find that returns too many results.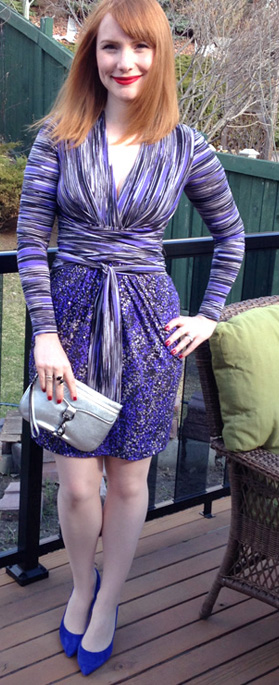 Let me give you one example. One of the most difficult to track down dresses I've ever successfully hunted on eBay was this BCBG number. I ran broad and narrow searches for months, before I finally come up lucky. It didn't help that it's an older dress, and one that rarely shows up on eBay. I think my (ultimately successful) search terms included "geo", "multi" and "faux wrap". Geo stands for "geometrical", and multi stands for "multi-color", and both are descriptors relating to print/pattern that professional sellers like to use. I got lucky, since my dress ended up being listed by one; I'm not sure if a casual seller would have used the same terms in their listing. Other search terms I had tried included "BCBG pebble print dress", "BCBG purple abstract print", "BCBG purple faux wrap dress" … well, you get the idea. As tedious as it can be, the key is to try, try, and try again.
This brings up an obvious observation: eBay is not for everyone. If you want to find something quickly and easily, and don't consider online browsing a fun hobby (ahem), you may get frustrated – especially when looking for an older item. I … can't really give you any helpful tips in that regard.
2. Looking for the Specific General
This may sound exactly like what we've just talked about, but it's not. Rather than looking for a specific item, you might end up looking for a specific category of items. Personally, I do this in one of 3 ways: by brand, by description, or by seller. What's the difference? Read on.
 (a) Searching by Brand
Say that I am looking for a bag. Most often, I will be interested in looking for a bag from a particular brand; most often (but not always!), that brand will be Marc Jacobs. This type of search is the easiest to do. Type in "Marc Jacobs", hit "enter", then select the "Handbags" category in the top left hand menu. [Side note: I don't bother entering "Marc by Marc Jacobs" because the first two words are redundant, plus I want a search that includes both MbMJ and MJ lines. Also, I don't bother adding "bag" or "purse" because some sellers only use one term, and not the other, and this way I have the broadest search possible.]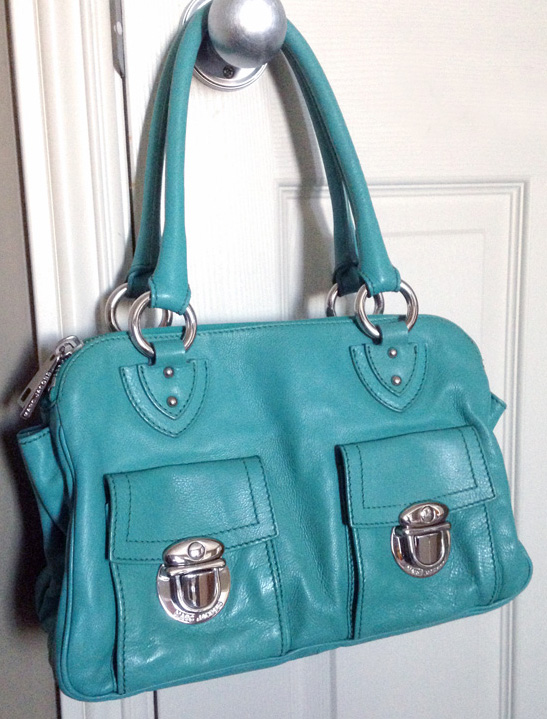 I re-order the results so that the lowest priced are at the top, and work my way down the list – generally, until I hit my price ceiling. If I'm feeling curious (always a bad idea, on eBay), I might keep scrolling just to see what is out there, just out of price range. This can work, in one of 2 situations. One, sellers will occasionally offer sales or discounts on their listings, which can bring down a price within budget. Two, if the item doesn't sell, the seller will sometimes re-list it for a slightly lower price. Obviously, if the item is hundreds of dollars outside of your price range, I wouldn't bother adding it to your watch list – you'll just be torturing yourself for nothing.
If I don't have a lot of time to browse, I will sometimes narrow down my brand search by adding a simple descriptive term – in our example, "green", if I want to only want to see green Marc Jacobs bags. This approach has its pitfall. Some sellers will get all fancy, and call something "emerald" or "hunter" or God knows what else, instead of plain, old "green". So your search results may not be exhaustive – but hey, we're just browsing here, right?
[Side note, again: while the eBay search function can, apparently, handle Boolean logic, it looks like it does so on a very limited basis. I've never bothered to try, but if you're in the mood to experiment, let me know how it goes.]
I usually search by brand when I'm "just looking to see what's out there (and cheap)" in a particular category (in my example, bags), from a particular favourite. I'll touch on this more in my next post, but the things I usually browse (as opposed to specifically search) for are dresses, tops, and bags. By way of contrast, I almost never browse for pants – scrolling through pages of pant pictures is boring, and it's impossible to get an idea of fit unless you know exactly what you're looking at.
(b) Searching by Description
Sometimes, it's not the brand that matters, as much as the look of something. Say that I'm looking for a floral dress. [Never happens.] But not just any floral dress, I want a fit 'n flare dress, preferably with 3/4 sleeves. And I want something of reliable quality. First, I start with the broadest search term possible, "floral dress" – and get a bazillion hits. Rather than add more descriptors to the search box, I use the left hand menu options to narrow down the search according to my criteria. If you click on "Style", you will get an additional pop-up menu that allows you to specify a bunch of details, like the style of dress, sleeve length, material, print, condition, and brand. The latter, in particular, is helpful in narrowing down the search to exclude "direct from China" items. [Unless that's what you're looking for, in which case, you will find those at the top of your search results, for ridiculously low prices.]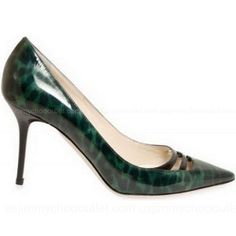 I will admit that I rarely use this approach, because I tend to stick to the same tried-and-true brands for the most part, and prefer to search that way (see above). I would call this more of a "wildcard" approach to eBaying – not my thing, but maybe it can work for you.
 (c) Searching by Seller
I use this approach the least, but it has its advantages. I currently follow 4 sellers on eBay, and like to check in with each one of them from time to time. They are all sellers from whom I have bought before (or, in one case, was recommended to me by someone I consider an eBay ninja) and have one thing in common: a track record of good deals. And what I mean by a "good deal" is good quality for a lower-than-average price.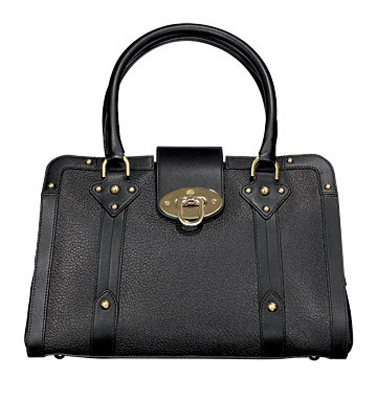 Most of the time, you will find multiple listings for the same item on eBay; some will be over-priced, but most will tend to cluster around a particular price point. Occasionally, there will be a low price outlier, in which case always consider why. Sometimes, it's because the item is in comparatively poor condition; sometimes, it's because it's an uncommon size (e.g. size 5 shoes). Less frequently, it's because the seller simply hasn't done his or her homework on what the item is worth. But every now and then, it's simply the case of a seller being motivated, for whatever reason, to undercut his or her competition. Or just, I don't know, being exceptionally generous. Either way, these are sellers I recommend following because you never know when you may run across another bargain.
Whoa, that turned into quite the novel, didn't it? And it's only Part 1! I hope this gives you a (exhaustively detailed) idea of how I approach my eBay shopping. In Part 2, I'm going to tackle some specific tips for eBay shopping success. Stay tuned!