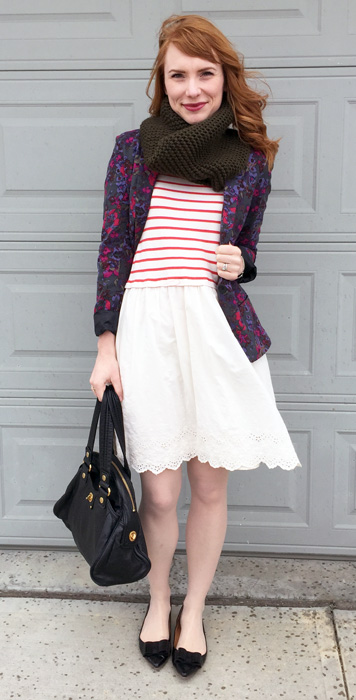 I don't remember exactly when "lady dates" became an event in my life, but I would guess it was sometime after I had kids. Getting a few hours away, with a friend, doing something fun and kid-unfriendly (like wandering through an antique mall), adds up to a very fun afternoon. And my clothes … well, everything added up to a pretty fun outfit, too.
My dress is from some Japanese brand I hadn't heard of before, and a little on the twee side, but hella comfortable. I was excited to wear a blazer instead of a coat, even though the weather was not exactly cooperating – hence the knit scarf. Let's file this one under transitional dressing.
Cassie is my usual partner-in-thrifting (and consignment-shopping) but she was game for some antiquing this time, so we headed over to the Rocky Mountain Antique Mall on Gateway Boulevard. Where we saw this vintage beauty in the parking lot: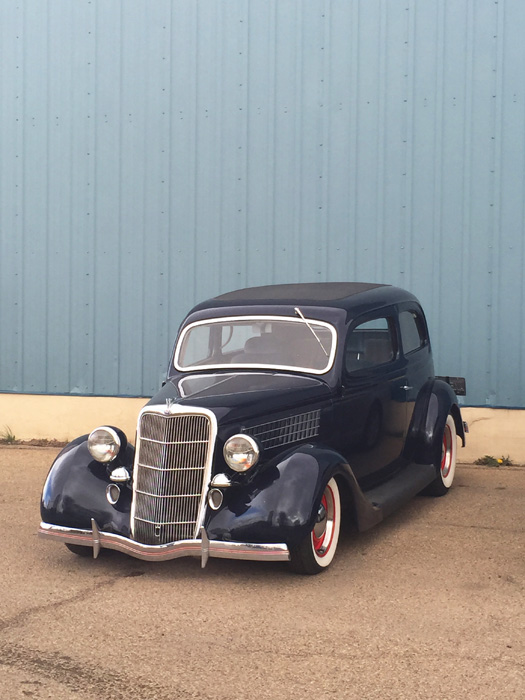 Those wheels tho: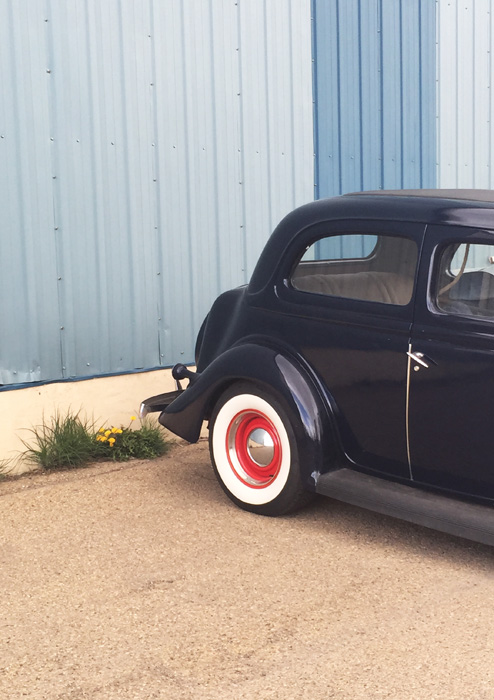 I was not able to talk Cassie into buying this: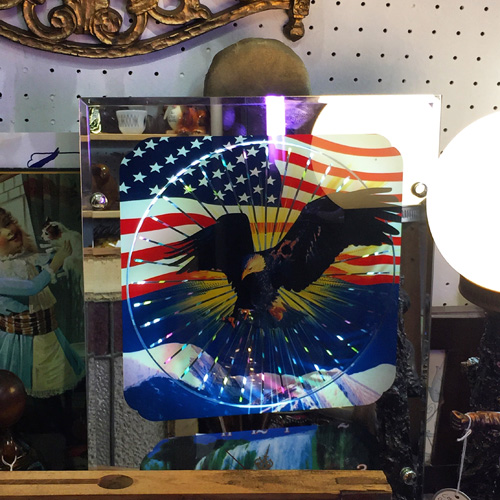 I really wanted, but ultimately passed on this pretty mirror – we just don't have anywhere to put it at the moment. Pity – it was a steal of a deal at only $25.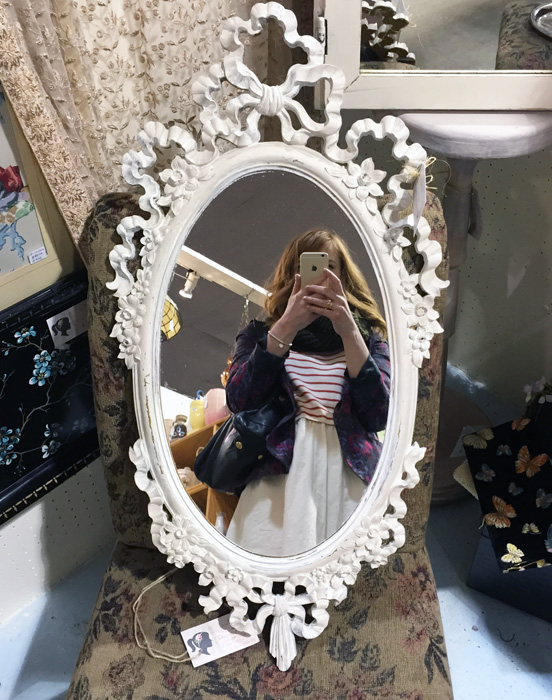 I did buy a few things for the fam; Hot Wheels cars for Luka and Teddy, and this guy for my husband: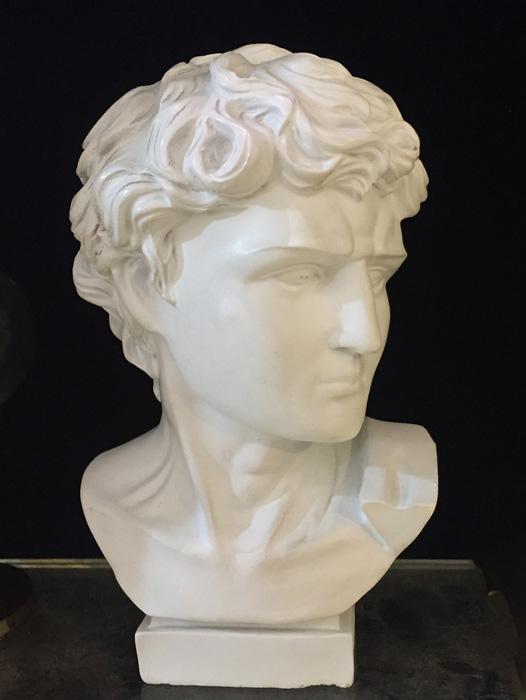 We're obsessed with home design at the moment, and have determined that the style we both love best is modern neoclassical. Plaster busts might be taking that obsession a step too far, but we are not afraid to commit to things.
Of course, I didn't leave without buying something for myself as well. You guys know that botanical prints are my weakness (one of many, clearly), so I couldn't resist these little guys. I'm thinking of using them as little jewelry trays on my future dresser.