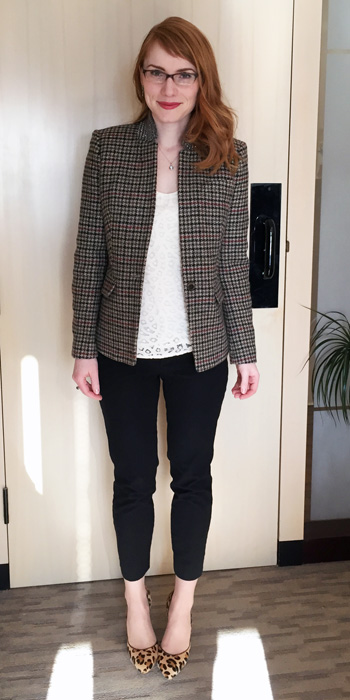 Now, I am NEVER going to be a cool weather person, but this blazer is making me almost wish that spring would stick around a little longer this year. Its thick wool is not exactly summer-friendly, and I don't want to put it aside just yet. So, I'm wearing it any and every chance I get – to work and on weekends.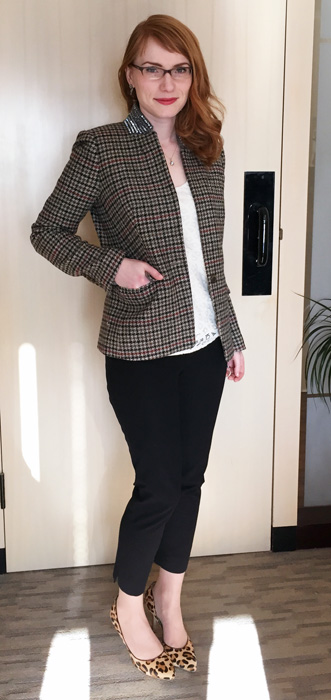 I've worn a version of this outfit before, but I switched things up a bit with lace and leopard print this time. Both are things that can be tricky in an office-setting, but the blazer is somber enough to take care of the business side of things, so to speak.
For a weekend visit with friends, I subbed a cotton tee, comfy cords, and different shoes for a look … that doesn't look all that different, but is. Scout's honour!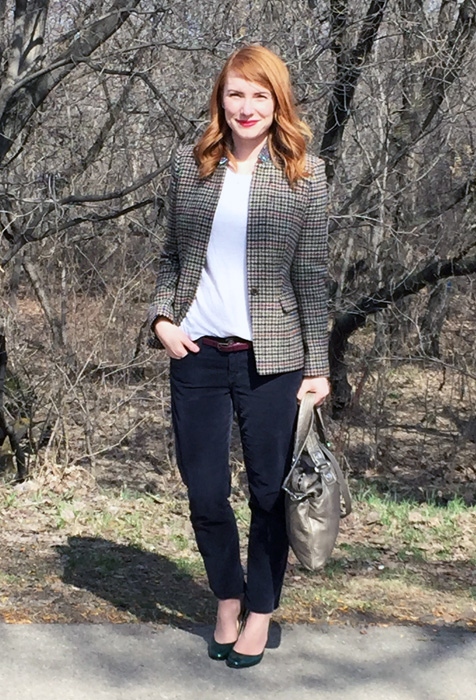 Nature hasn't quite caught up to the calendar just yet, but spring is definitely here. Only the tiniest bit of ice left, see: