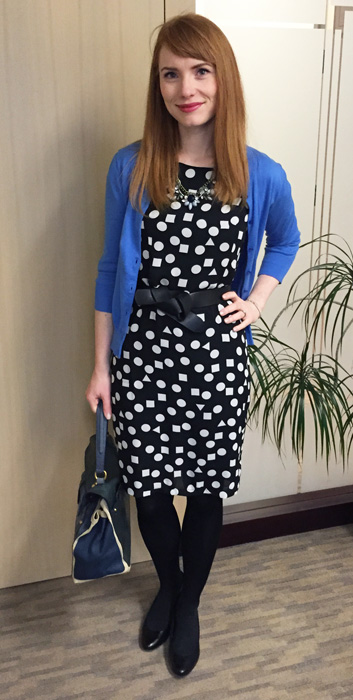 Don't buy polyester again. Don't buy polyester again. Don't buy polyester again.
Sigh.
On the plus side, this dress is still hella cute, and I am learning from my past mistakes, yes? On the downside, this is dress is made out of the worst kind of polyester – thin, staticky, not terribly nice-feeling.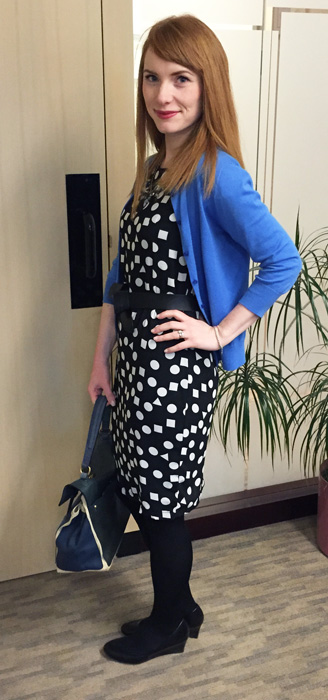 But it's cute. And the geometric print adds some visual interest without being overwhelming and in-your-face about it. And it's a great backdrop for some accessories action. See: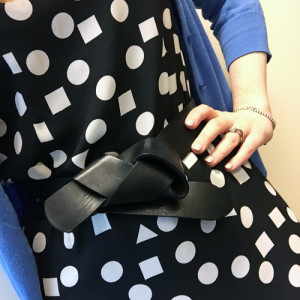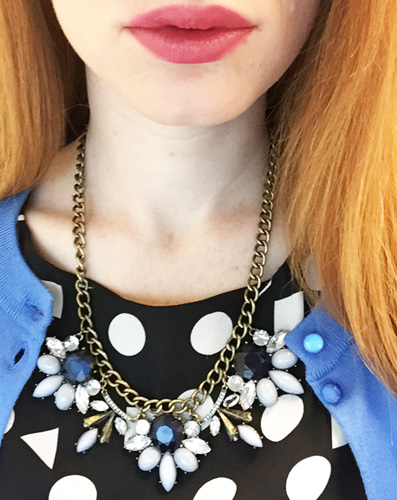 As you may remember, black + white + accent colour is one of my go-to outfit-making formulas, and this should make it clear why. It's practically impossible to screw it up. And, listen, sometimes you just need something that's un-screw-uppable. Sometimes, it's Monday morning and you've already given up on the week, and you still have to get dressed, and something simple and easy is just the lifeline you need. Ahem. Or something like that.