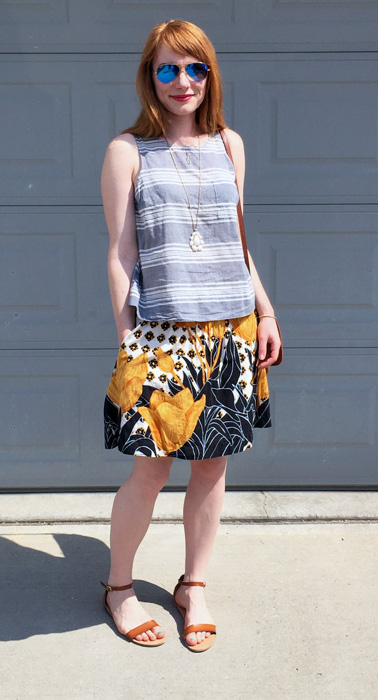 This top was an impulse buy during an impulse trip to Old Navy. My casual wardrobe doesn't really need any additions, so I try to stay away from Old Navy, where cute unnecessary things always seem to call out to me. Perhaps "impulse buy" is not exactly appropriate in this case; I bought the top on a whim, that's true, but it was a whim motivated by my inability to find a decent striped top. I thought this might be a good option for my wardrobe, albeit not your typical striped top. And whaddya know? It's pretty much perfect.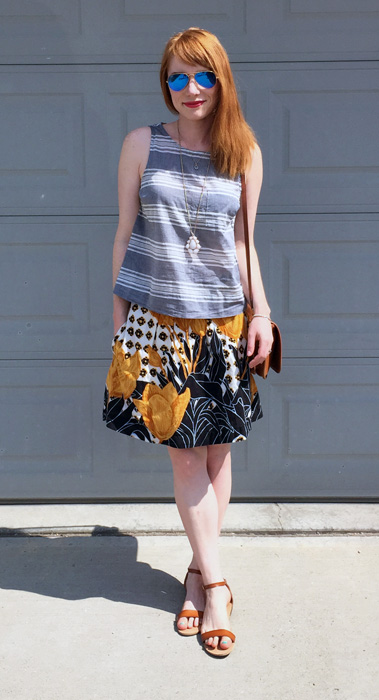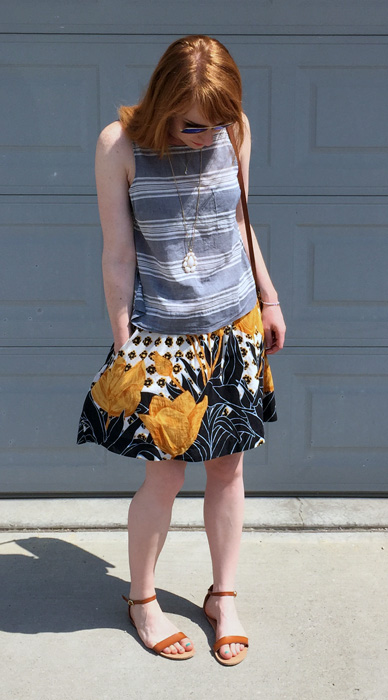 The greyish blue colour and chambray-like material are a perfect fit with my summer clothes, especially my floral print Anthro skirts. The cut is not figure-flattering per se, but it is loose and floaty which is nice for summer. (It's almost a trapeze-like style). The length is a bit odd; not quite cropped, and not quite regular length. It makes tucking in a bit more challenging, but it does give me an opportunity to experiment with different silhouettes. I usually love accentuating my waist, but I'm also drawn to these looser silhouettes these days. I don't know if I'm alone in this, but that tends to happen whenever I lose some weight; it might sound counterintuitive to play with volume in those circumstances, but I'm actually more adventurous (confident?) with my outfit formulas.
TL;DR This was a cute outfit, and the first time I bared my legs this year. SUMMER IS COMING!!!