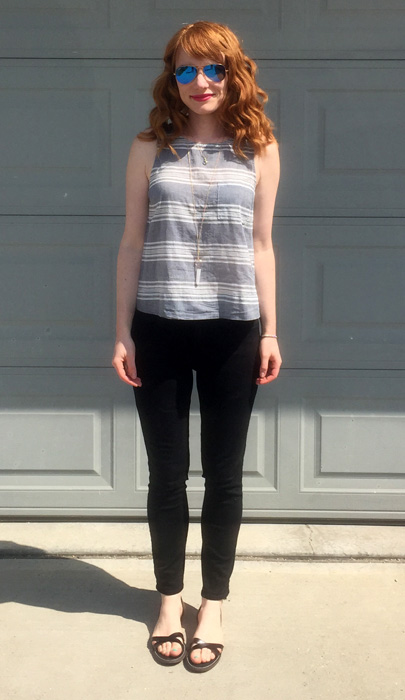 If you're read this blog for a while, you'll know that, historically, I've subscribed to the more is more philosophy when it comes to style. There never used to be an accessory, or print mix, or loud colour combo, that I didn't love. So I think we can say that my recent sartorial efforts are positively minimalist by comparison. And then we have an outfit like this one. Less is more, indeed.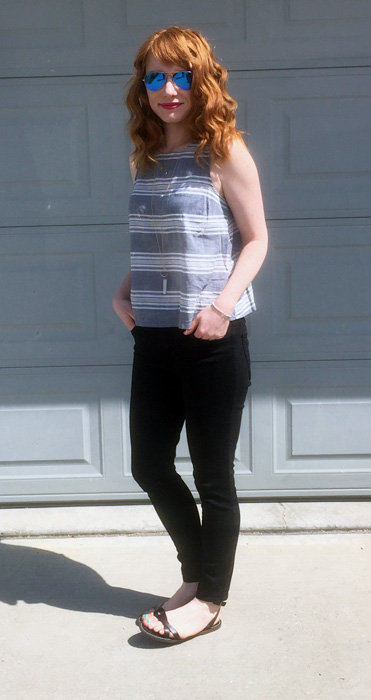 And you know what? I loved it. Even aside from the Good Hair Day. It was comfortable, and simple, and I still felt stylish – without looking entirely out of place for my afternoon stroll in the "wilderness" with the kidlets.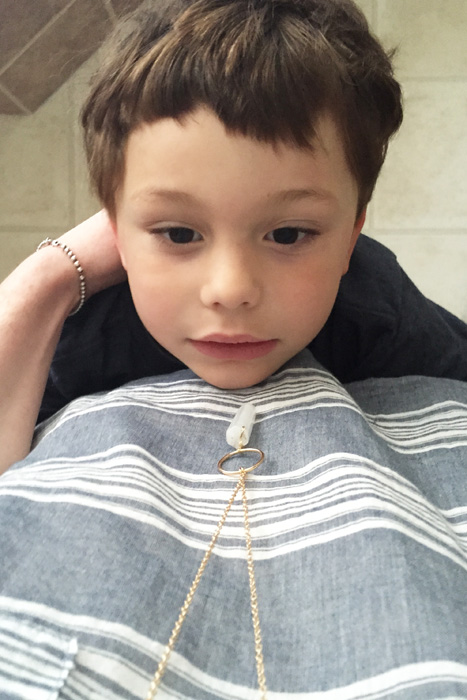 Yup, it was that time of year: the J family's first trip of the season to Whitemud Ravine. We love going there because it's quiet and scenic, and a conveniently short drive from our house. You feel like you're in the middle of nowhere (a very pretty nowhere) – right in the middle of the city.
It's also where we like to take an annual "state of the little J's" photo … which didn't turn out quite so well this year due to a distinct lack of cooperation on the part of the subjects.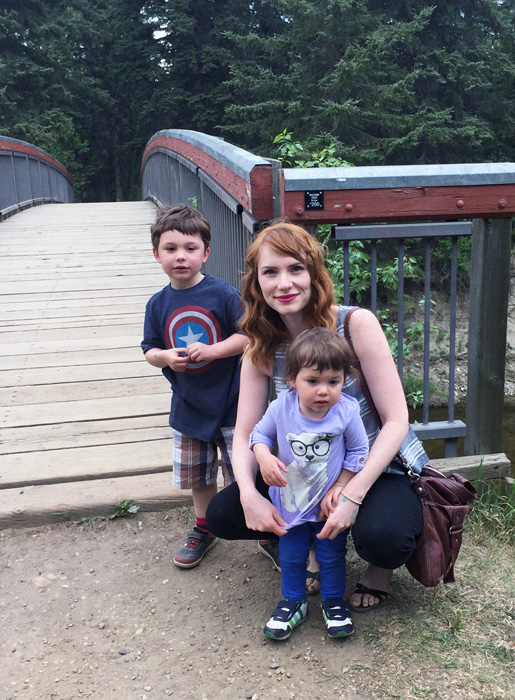 If this looks relatively sedate, be assured that the other 99 photos looked more like this. Or worse.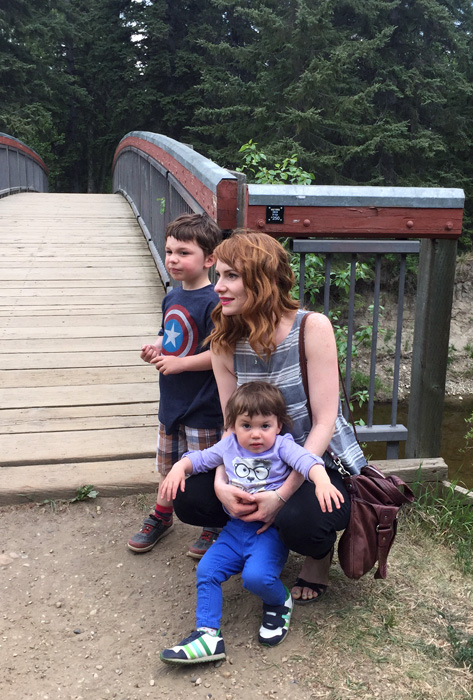 Another activity this outfit is perfectly suited for? Toddler wrangling. Yee-haw!