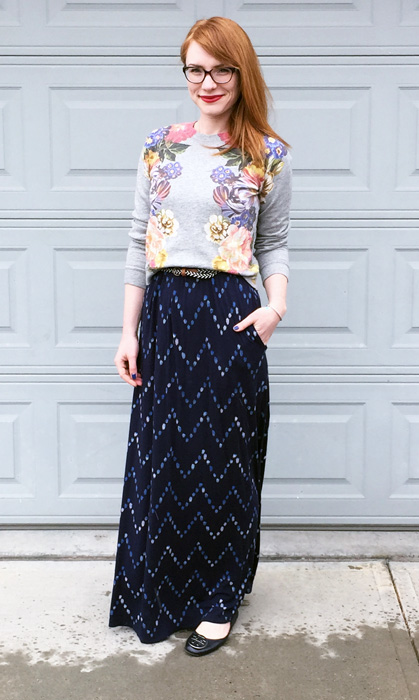 It's been a hot minute since I last showed you this cropped sweatshirt, so now you're going to get a two-fer. First, the rainy (summer) day version, paired with my Merona maxi dress from last year. I know Target was a dismal failure up here in Canada, but I will miss its clothing department; some of the stuff was hella cute. (And I'm not even talking about the designer collabs, which were pretty unimpressive recently. Polyester overload.) This dress is a good example.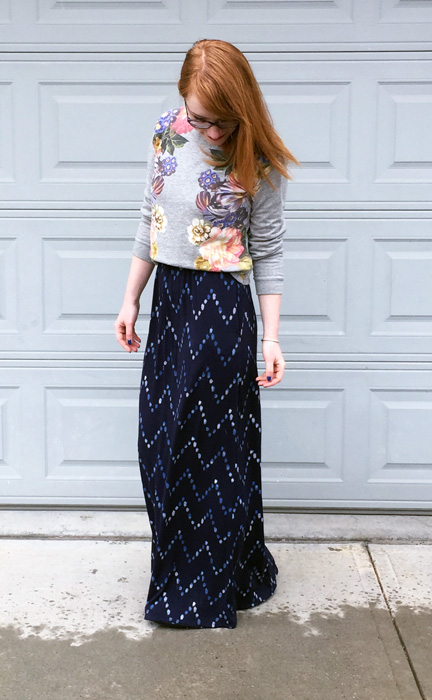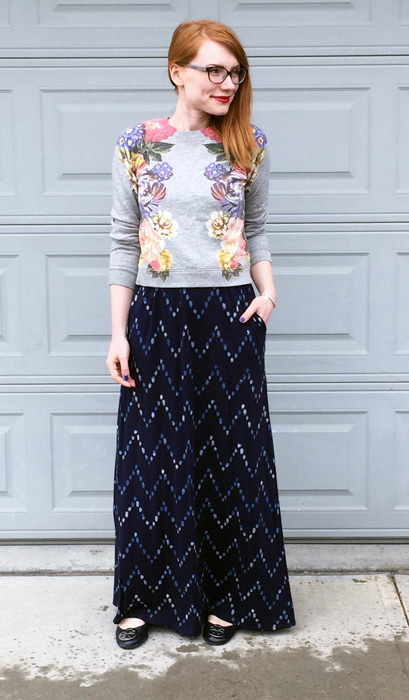 I loved this outfit a lot, which is probably why I ended up … um, dancing a jig on my driveway? I don't know, you guys. But this did happen, since we have the photo to prove it.
Outfit #2 is an even more casual option, this time for sunnier weather. And what is that I spot? Bare belly flesh? #TheHorror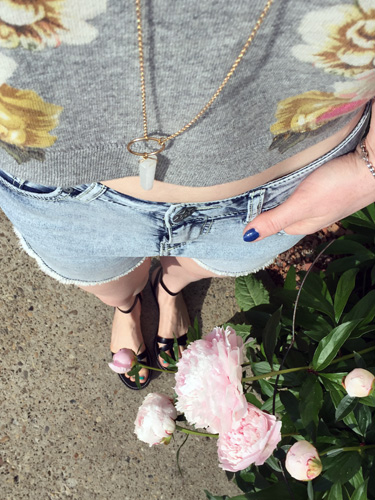 Just kidding. It was totally fine. Nobody really even noticed, thanks to the high rise of my denim cut-offs. I'm not sure if this is my favourite way to wear either piece, but I'm glad I tried it. If nothing else, I can now say that I wore a crop top the way nature the fashion industry intended it.