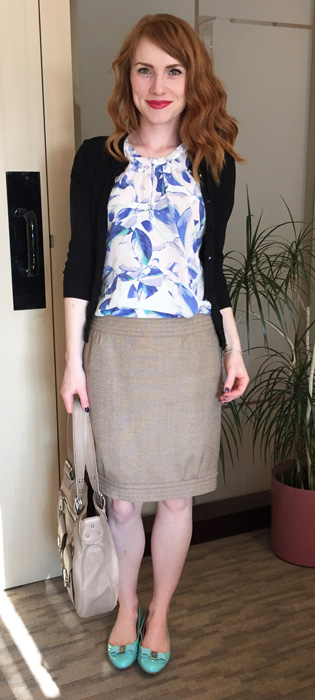 I used to wear cardigans all the time. "Librarian chic" could well have defined my style at the time, and I say that without any intended self-deprecation. Librarians are cool. For a law office, this look is on the more casual side, but still perfectly acceptable on days without any client meetings. With summer around the corner, and most of my blazers on the heavier side of knits, it's a look I'm enjoying rediscovering.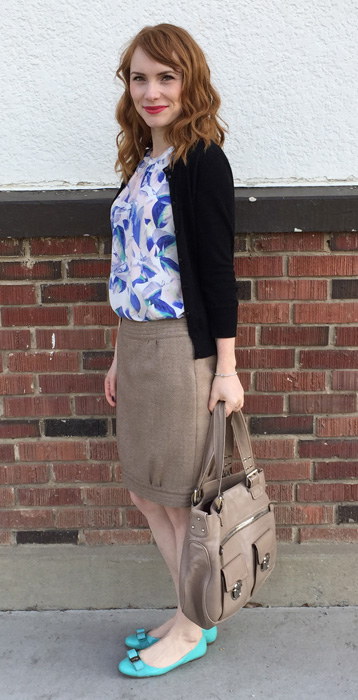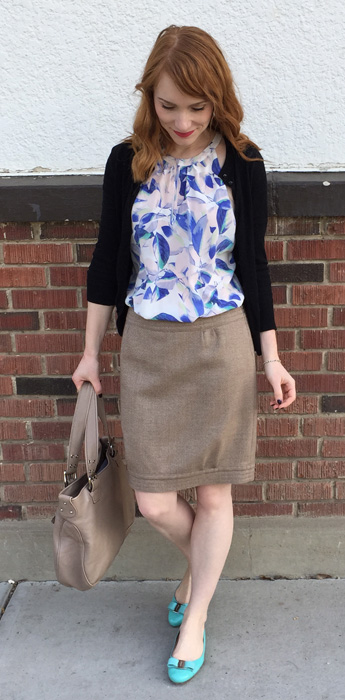 Can we talk about my shoes for a minute? Conventional wisdom is that Ferragamo shoes are the epitome of style and comfort, and while I would not dispute the former, I have reservations about the latter. The Vara style IS indisputably one of the most comfortable I've ever tried (at least the older/vintage pairs I have). The Varina style (i.e. these flats) is another story. Admittedly, I haven't worn them extensively in the 3 years I've owned them, but I am still breaking them in. Painfully. Good thing they're such a pretty colour.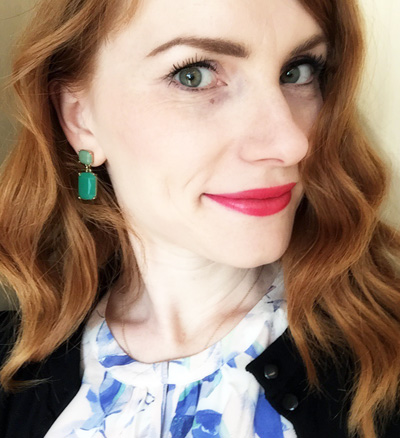 Okay, minute's up. Back to the outfit. I'm glad I've held on to this ancient Valentino skirt (scored at consignment, years ago, for $40 or so) because it's such a nice staple piece, strange silhouette and all. (It's not an A-line, nor a pencil skirt.) Did I mention how much I love rediscovering old classics in my closet?