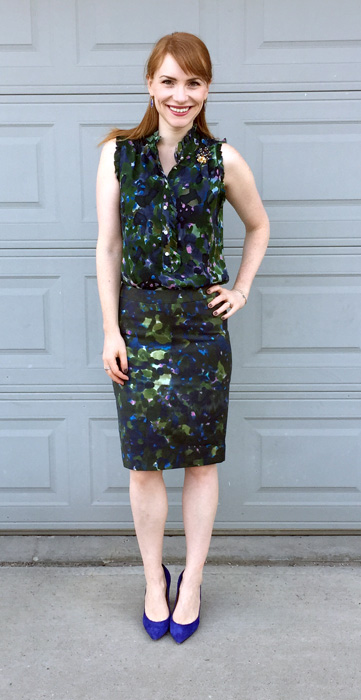 I loved how the separates-in-the-same-print thing worked with my beanstalk floral J. Crew pieces, so I found this top at the consignment store, I knew I had to track down the matching skirt. Luckily, eBay came through for me (again) and I got to make this outfit happen. S**t-eating grin? Oh yeah.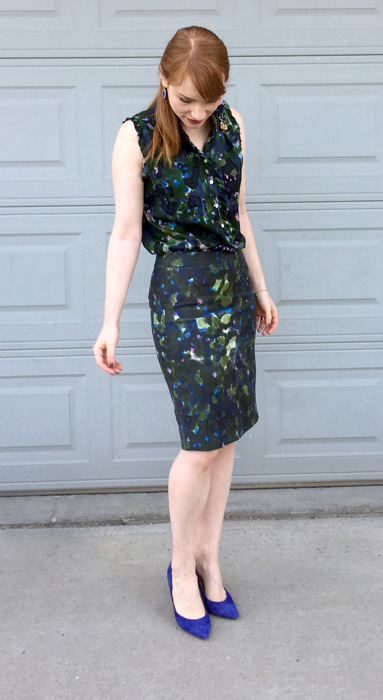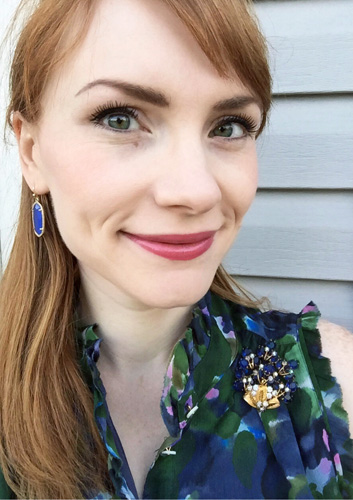 Here's that brooch again. And my new Kendra Scott earrings that I wear at least once a week. The colour is perfect for my blue-suffused wardrobe. I know these KS pieces are all over the blogosphere, and that you're probably sick of seeing them, but #sorrynotsorry because they really are quite nice for the office – big enough for a nice pop of colour, but work appropriate.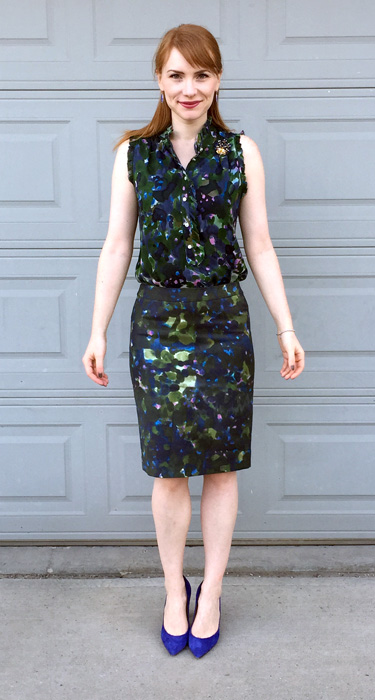 I don't know what's happening in this photo, but I do know that I just started wondering about whatever happened to Aqua. On a semi-related note, the court decision in the case of Mattel Inc. v. Aqua is a delight, if you're ever looking for some snarky (judicial) reading material.