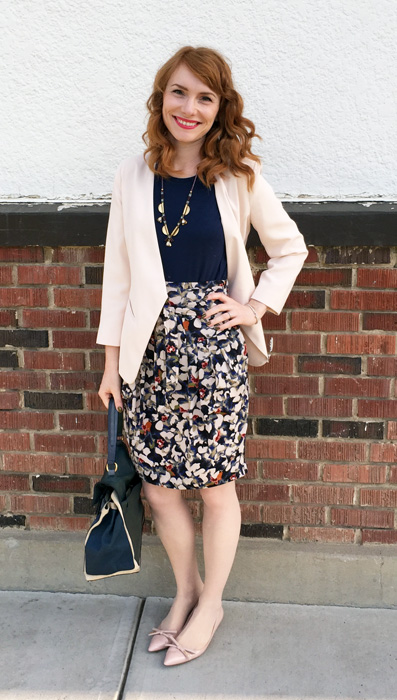 Happy Labour Day, peeps! Appropriate, I think, that today's post should feature a light (but not white) coloured blazer. I certainly plan on continuing to wear this Topshop number well into the fall – and winter! – since it's proven to be such a wardrobe All Star. It's not just the colour that is versatile; the cut of it is pretty fantastic, notwithstanding other quality issues. It gives SUCH good shape, you guys. Here's a slightly weird pose that kinda shows that better: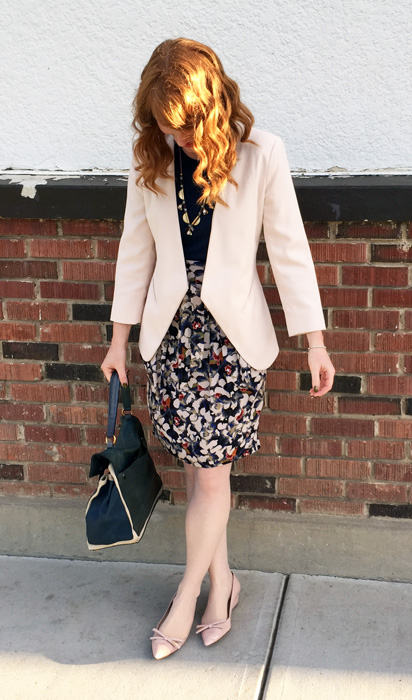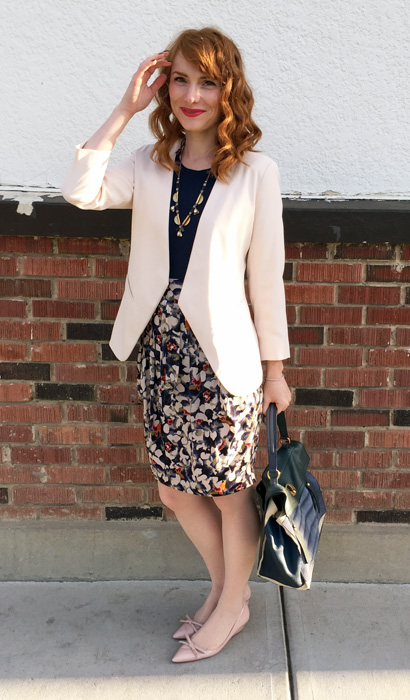 Here's a close-up of my nails, which ended up being unintentionally matchy matchy. Since I've finally managed to grow my nails (after quitting my decade long gel nails habit, and my even older habit of biting my nails), I've rediscovered my love of nail polish. I love switching out my polish colour every few days, and it makes me feel less guilty about the ungodly collection of polished I've amassed over the years.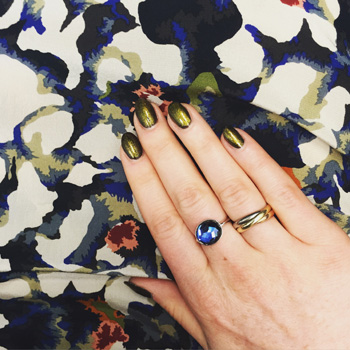 You may be wondering: why the title? Well, I don't know if people still care about the whole hi-low mixing thing, but it was a big trend for a hot minute back 3-4 years ago, and I am nothing if not on top of all things fashion. [Sarcasm, all the sarcasm.] Anyway, it pretty much describes my approach to wardrobe building, and this outfit is a good example of that – and of how I get the "hi" portion of the equation for a very "low" price. In this case, the answer is consignment. I found this new-with-tags Hugo Boss silk skirt for $28 at a local consignment store (Red Pony), and it certainly spiffs up my cheapie Joe Fresh camisole (Hallelujah, I finally found one that works!) and eBayed Topshop blazer. My shoes and bag are also fancy schmancy, but I didn't pay full retail prices for either. I was lucky to score the Prada shoes on sale at Holt's using a gift card (paying nothing out of pocket), and the YSL bag on eBay for a very deep discount off the original price. And that's how I do hi-low.