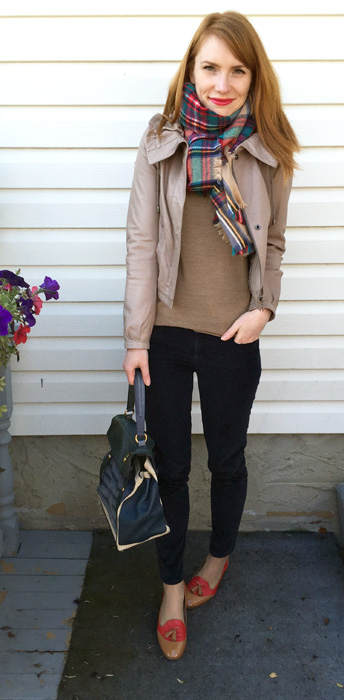 I love all the beige-on-beige happening here, plus the navy blue and red accents. A very "fall" outfit, if I do say so myself. Look, I practically blend into the background: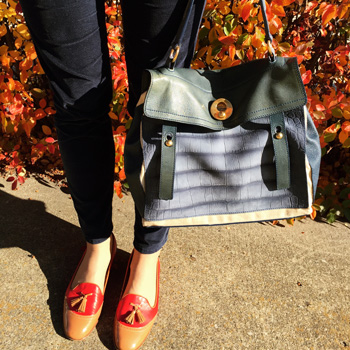 I know everyone got tired of this scarf last year after it popped up on every blog from here to Mongolia, but I'm not a trend snob – new or old, I welcome them all. Just kidding. The reality is that this is still a perfectly nice and cozy scarf, and there is really no reason to give it up … even if it does scream "2014 fashun blogger essential".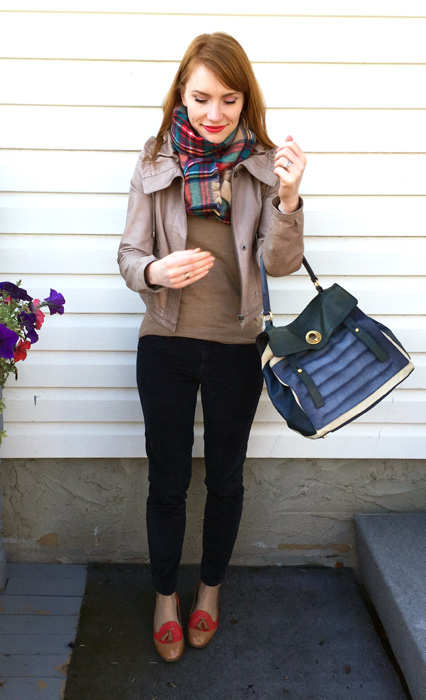 I wish the lighting in these photos was better (stop me if you've heard this refrain before) so you would have a better look at my awesome navy GAP cords. They are so very perfect for this season – warm, soft, and comfortable as heck. I found these at my local consignment store and my question is: how come I can never find anything like this at the actual GAP store? I swear their pants haven't fit me for the past 3 years, at least not any time I've tried them on in store. Very curious. I guess I shouldn't complain, because I got my pair (looking brand new) for only $20, which probably beats even the sale rack on a good day.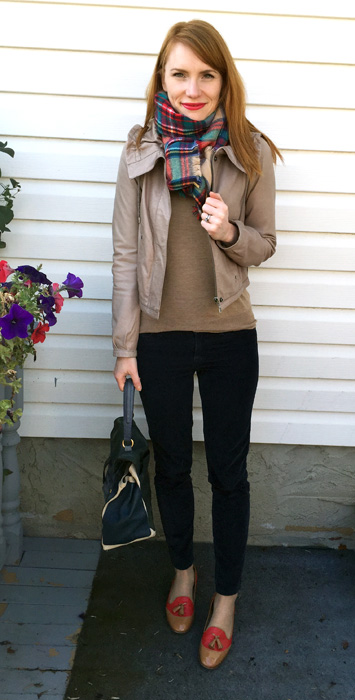 On a completely unrelated note: I'm thinking about possibly bringing back the One Girl, One Closet series (see previous posts here, here, here, here, here, here and here), and I am wondering – any takers, Edmonton peeps? The topic could be a closet cleanout, wardrobe remixing, shopping, or a mixture of any of the above. Shoot me a comment or email to let me know if you're interested!