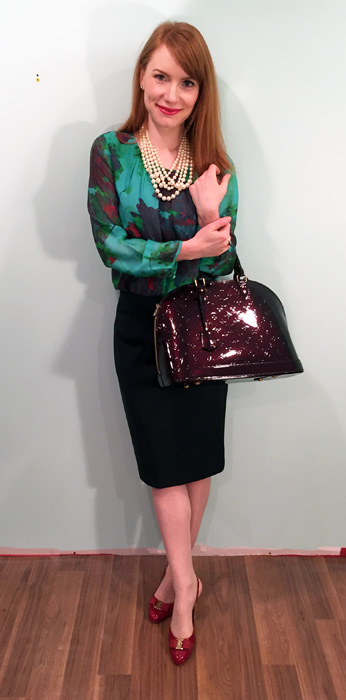 Ok, the title is a misleading sort of pun, because you know that shopping secondhand never leaves me feeling blue. So, while this outfit has me wearing a lot of aqua, that's the only kind of blue in the picture. Har har.
But, yes, other than the necklace, this is an outfit made entirely of consignment or thrifted pieces. Coincidentally (or not?), it's also made up of some pretty fancy pieces – things I certainly wouldn't want to buy at retail prices. Lucky, then, that this outfit cost me only about 24% of its original retail value – on things (like the bag and shoes especially) that looked to be brand new. Have I told you lately how much I love shopping secondhand?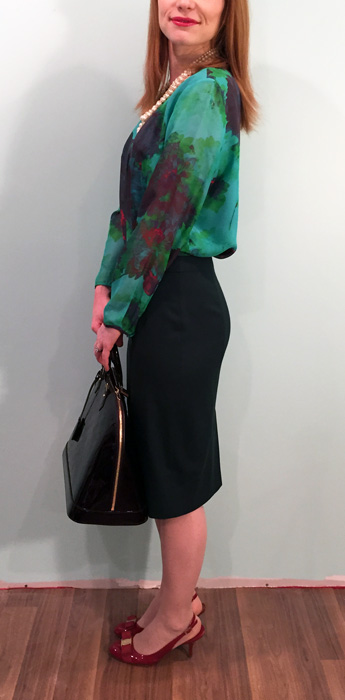 I should also tell you, if I haven't lately, how much I love this J. Crew blouse. The silk has a nice drape to it, and gives off a lovely romantic vibe when it's tucked in. It works as beautifully with a pencil skirt as it does with my Zara midi skirt.