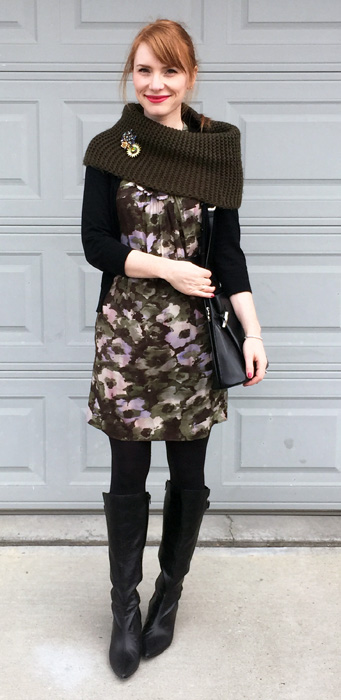 I loved this outfit, you guys. You can usually tell how much I like my outfit from the number of photos I put up, so consider this your warning – it's going to be a picture-heavy post. I thrifted this Simply Vera dress at Goodwill (which meant it cost me a whopping $7 – yay, Goodwill!) and there's nothing too special about it, I guess; I just adore the colours in the print. A friend of mine said it reminded her of camouflage, but I see watercolour-like florals. Regardless, moody green is where I'm at, currently, as far as colour goes so this dress is totally my jam.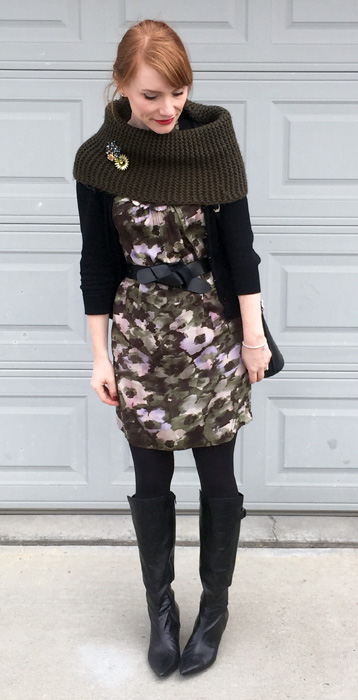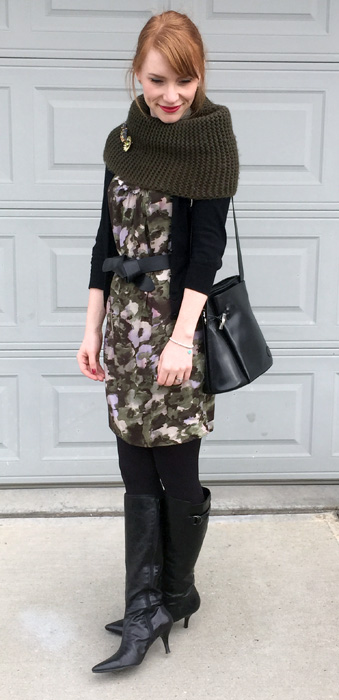 I also thrifted the boots and bag – for under $20 together. Not bad for leather boots and a Longchamp bag, right? In fact, the most expensive single item I'm wearing here was probably the belt, which cost something like $30.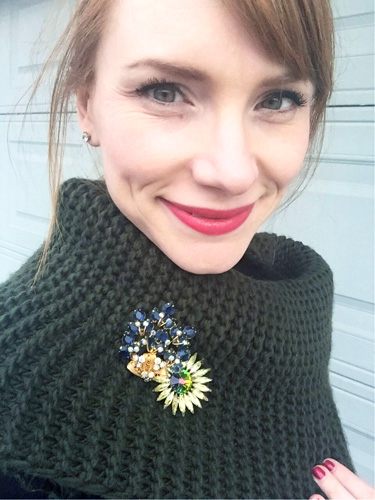 Another thing I'm loving at the moment is displaying my vintage brooch collection on chunky knits. This mild fall has been fantastic for that – no heavy parkas in sight.
Ok, a few more photos for the road. Happy Monday, y'all!