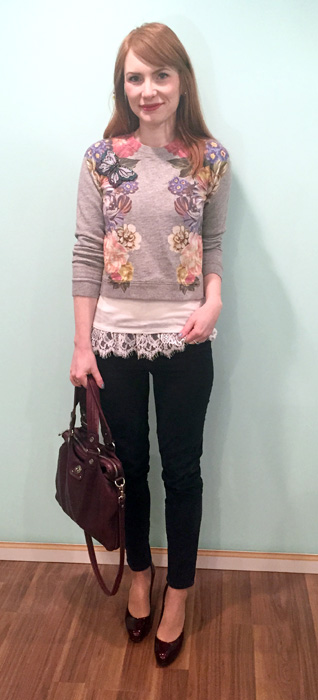 No, not the outfit. (Well, I put the outfit together, but I didn't actually *make* it, hah.) I made this: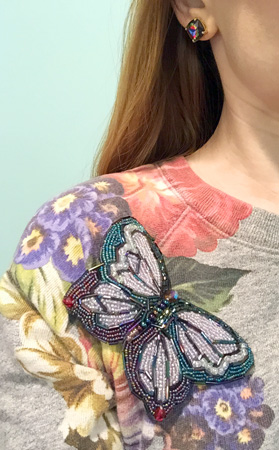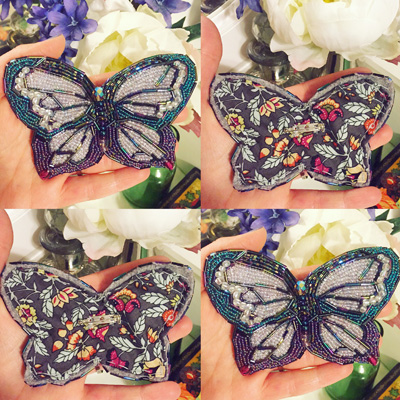 Beading is my knitting – totally therapeutic when I'm going through stressful times. I don't know how I ended up going with this butterfly design, but I'm glad I did, because it might just be my fave beading project ever. I loved it so much, I made a couple of extra butterflies to give away as Christmas presents.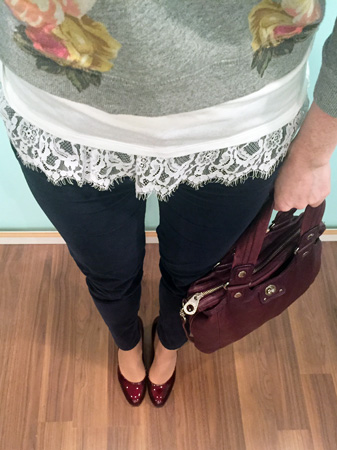 I also quite loved the rest of the outfit, which I wore on my last work day before the Christmas holidays. It was definitely on the casual side but … it was almost Christmas, after all, and somewhat more stylish than an ugly Xmas sweater (which a few people wore – score one for holiday spirit). I have been battling a bad cold and some personal issues for a few weeks now, so I haven't been feeling so hot lately, but wearing my fave sweatshirt always cheers me up a bit.