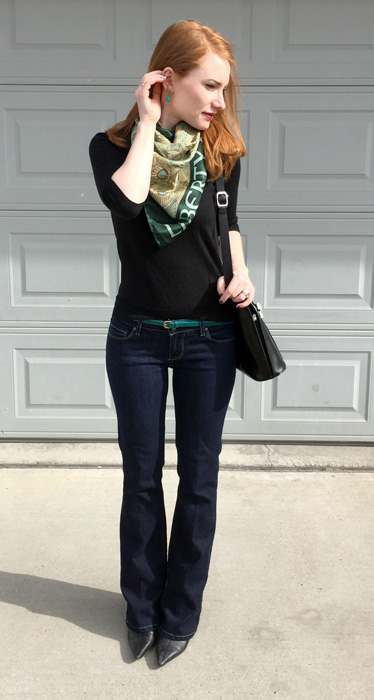 Sometimes, I find the most random things at the thrift store … like this Liberty of London peacock print scarf. I'm not really a "fancy scarf" person, but I couldn't leave this beauty behind. Having bought it, I decided that I might as well try to make use of it. It really is too pretty not to show off.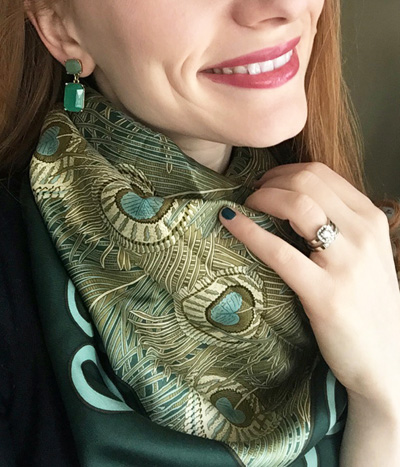 Since I'm still figuring out this whole scarf thing, I decided to keep the rest of my outfit simple. Well, it doesn't get much simpler than this. Sweater and jeans, done. A couple of things worth mentioning, though. One, the entire outfit (minus the sweater) is thrifted — bag and boots included. I'm pretty happy with that, especially since all the pieces together cost less than $50.
Two, I haven't worn flared jeans in close to a decade, so it's taking me a bit of time to adjust to the silhouette again but … I don't hate it. These Paige flares were a whopping $5, so I figured it was worth trying out a new-old thing again with practically no downside.
Have you guys tried flares (again)? Or are you die-hard skinny/bootcut jeans fans?