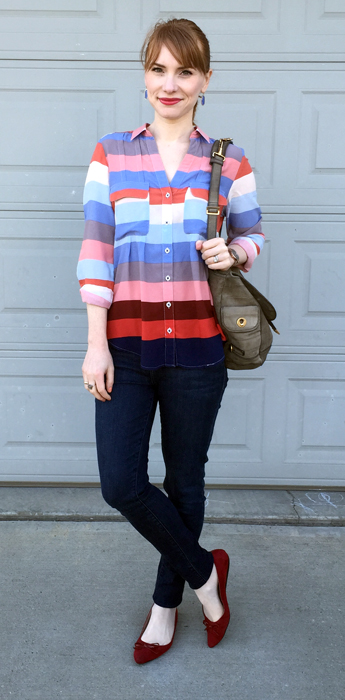 My bangs are so tragic in these photos that they're totally throwing me off; I'm pretty sure this was a cute outfit, but I don't know if I'm doing it justice. This (thrifted, natch) Maeve blouse did get me quite a few compliments at the office, and it's very comfortable to boot. Rayon is usually dependable in that regard. These William Rast skinnies are also soft and comfy, with a good amount of stretch. Is WR still considered premium denim? What is Justin Timberlake up to these days anyway?
Sorry, got side-tracked there for a minute. I still haven't managed to find a replacement for my red suede flats, but luckily they're not quite dead yet. They always add a nice touch of colour. Because it was a chillier morning, I threw on my newly thrifted Ben Sherman peacoat and lookit: so great. Please excuse my Hulk pose, I wanted to show the fit.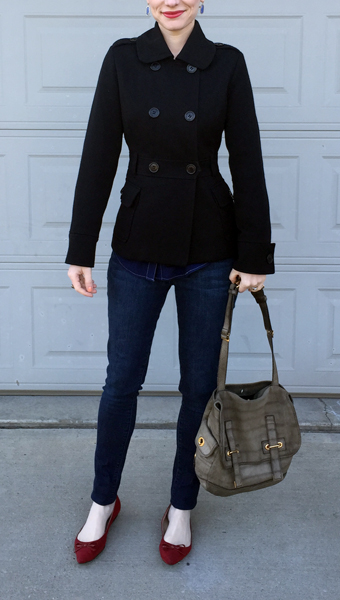 One word: amazing. And it was only $8, you guys! This one was definitely a happy-dance kind of thrift find.