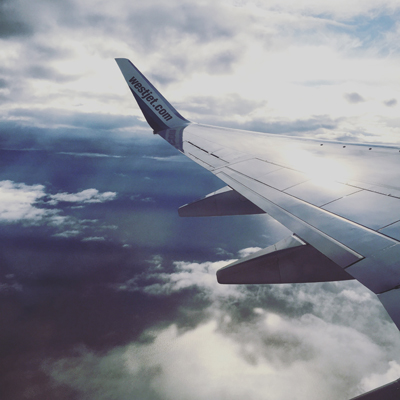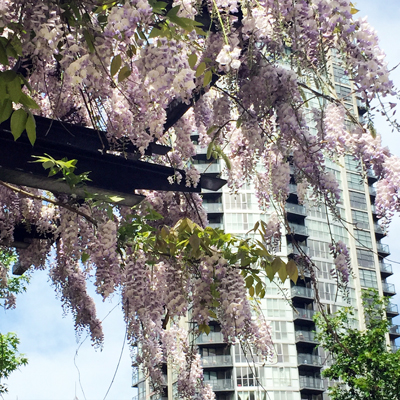 Yep, I went off to Van recently … with the husband, minus the kids. It was a once-in-five-years kind of deal, and my face reflected that pretty accurately, I think: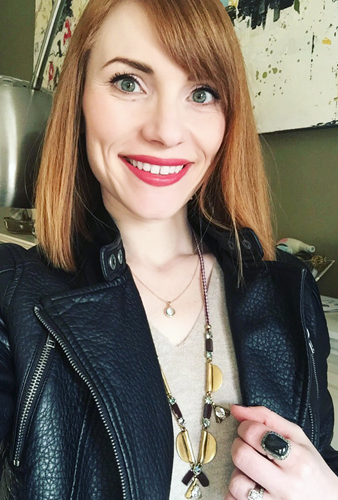 The extra exciting thing was planning my travel outfits. Yep, I'm a wild one. When traveling with kids, I have to think about practicality … which doesn't leave much room for style. This time around, I knew I could wear dressier clothes with impunity. Well … almost. The thing is, when in Van as a tourist, you have to consider comfort no matter what, because you will be walking A LOT. Usually in the rain. So, I compromised. I wore lots of dresses, and sensible shoes.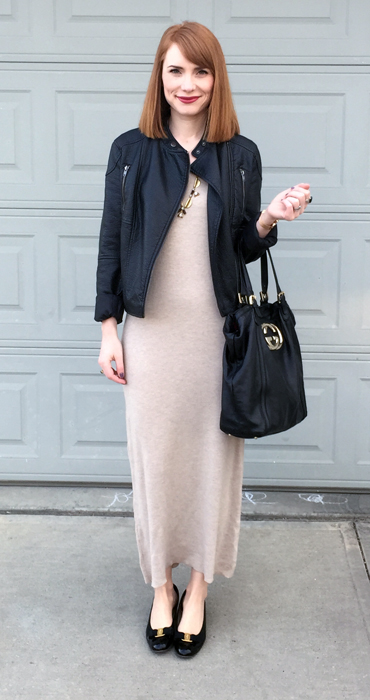 This thrifted Eileen Fisher muumuu was a wonderful choice for traveling in — it's incredibly comfortable, warm enough for the plane but not so warm that you end up over-heating. The faux leather jacket (also thrifted) was a life saver since it turned out to be pretty much impervious to the rain. Oh, of course there was rain. And my old Ferragamo flats are THE best option any time I have to walk for several miles.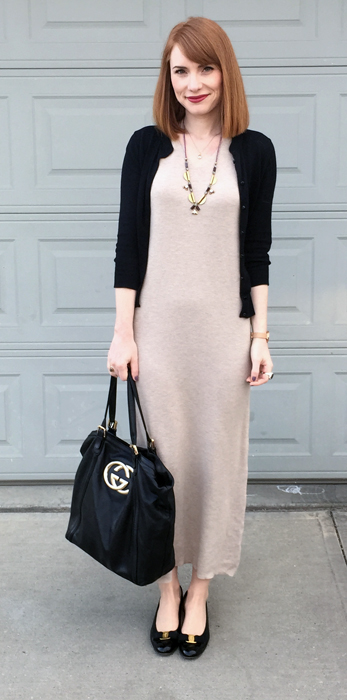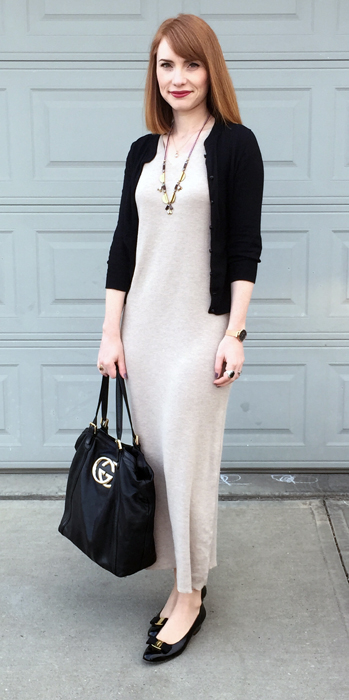 By the second day, my hair gave up its valiant fight against the humidity, and I surrendered to the permanent-frizz. But my "leather" jacket still held strong.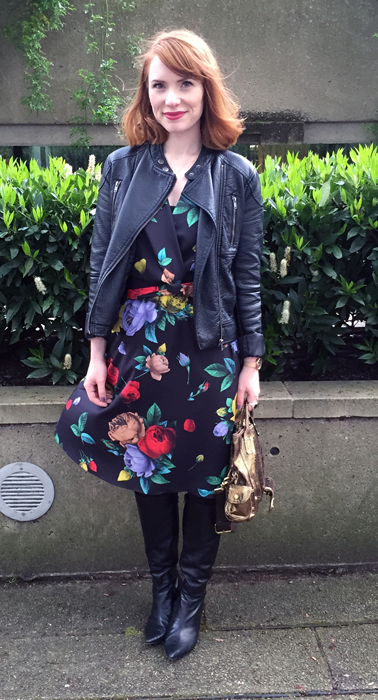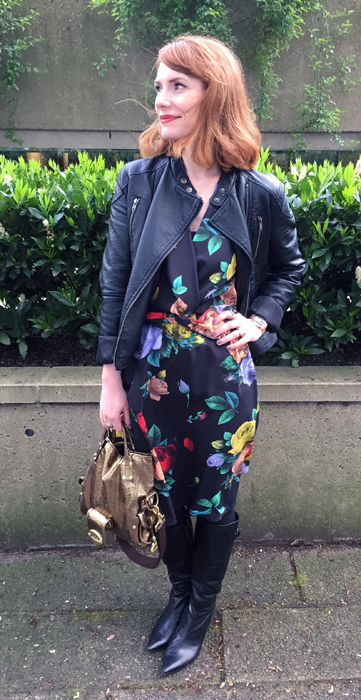 I don't have a good photo of my first "date night" outfit, but here's the second. The cape was a permanent loan from my mom, who bought it second hand. The dress is a thrifted piece with a cool retro vibe, thanks to the midi length.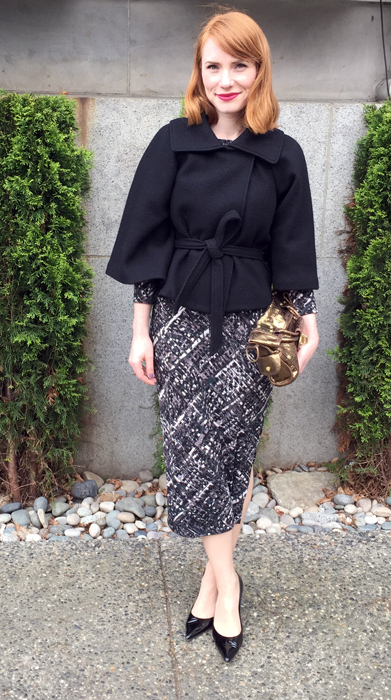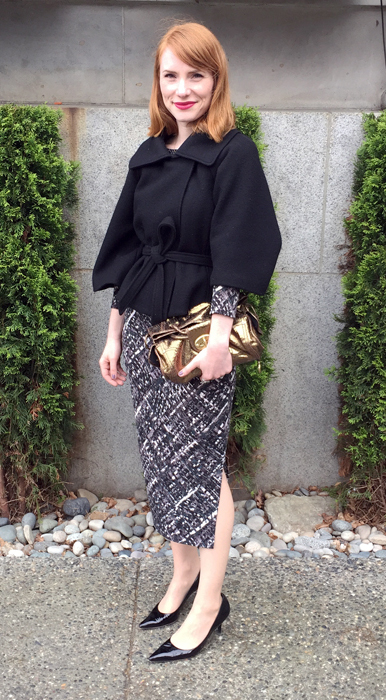 Here's a better look at the dress: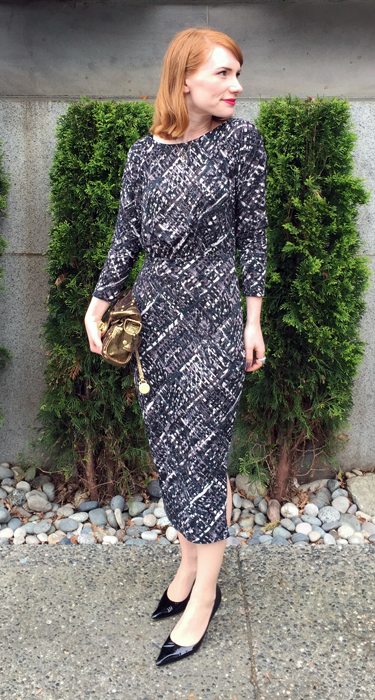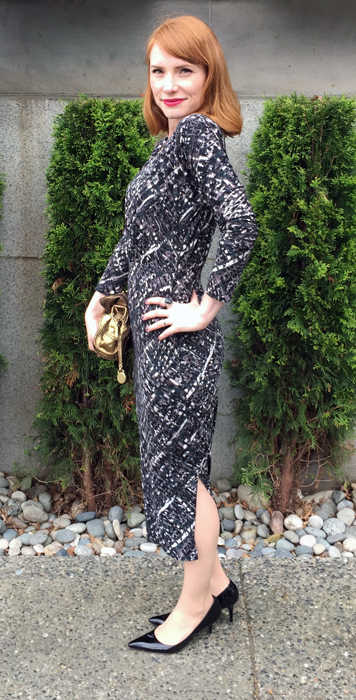 Finally, I wore my thrifted William Rast jeans on the last day (and plane ride home). I also layered pretty much every warm thing I brought with me because it was wiiiindy.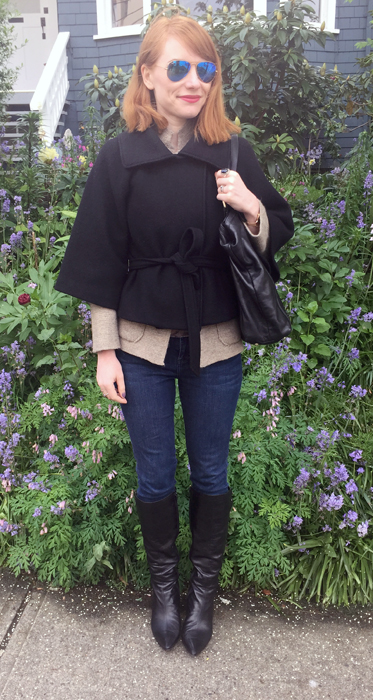 Here's a better look at my recently thrifted Vanessa Bruno sweater, over an AllSaints top I got for a song at Red Pony consignment. Love that asymmetrical neckline.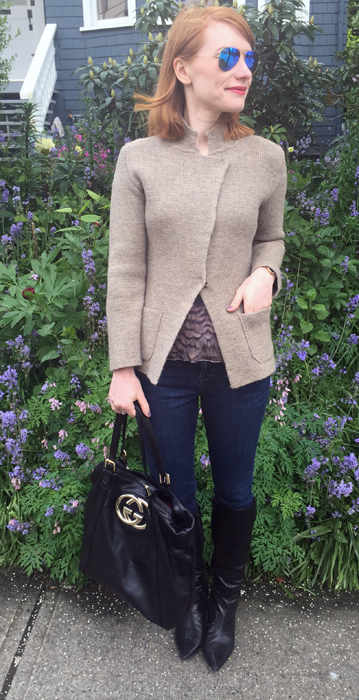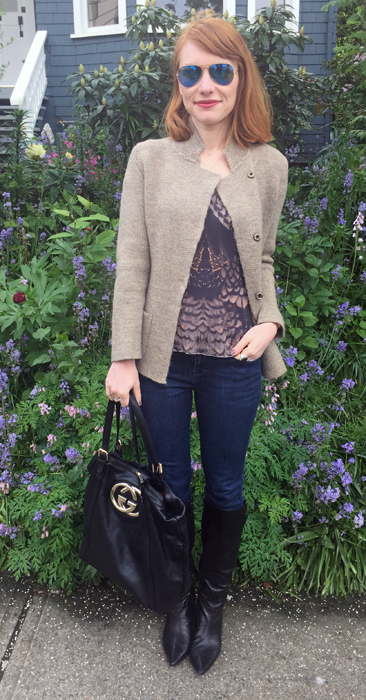 Till next time, Vancouver!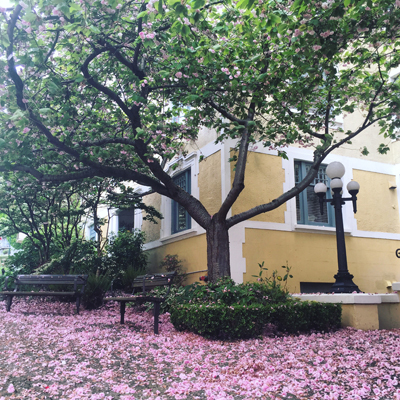 Personal note: As some of you may know, the town of Fort McMurray, located in northern Alberta (my home province), is currently besieged by out-of-control wildfires. The entire town has been under a mandatory evacuation notice since yesterday. 80,000 people are displaced, and many will likely have no homes to which to return. The photos and stories that have been coming through on social media and the news are truly heartbreaking. If you are able to, please consider making a donation to the Canadian Red Cross to help the victims.Thank you.