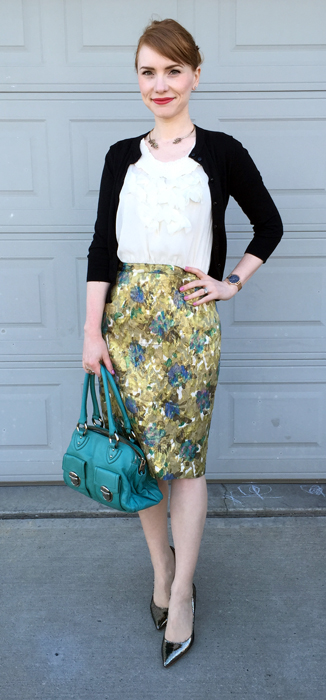 I love this outfit a lot, you guys. The dress is an older Anthro piece I stalked, on and off, for about a year and, happily, it was worth the hunt. The gold jacquard fabric is lovely and a compliment-magnet, the silhouette is flattering and classic, and the overall construction is great (there is lining and a built-in camisole under the sheer-ish top). I paid CDN$60 for it on eBay, which might as well be a fortune compared to the thrift prices I'm used to, but I think it's worth at least that much. (It does fit large, if anyone is interested in tracking it down.)
Let's look at some details: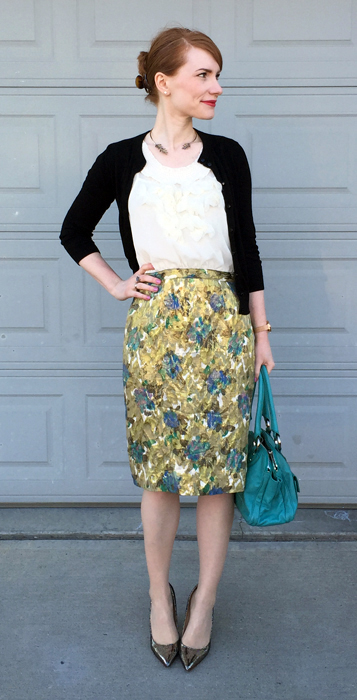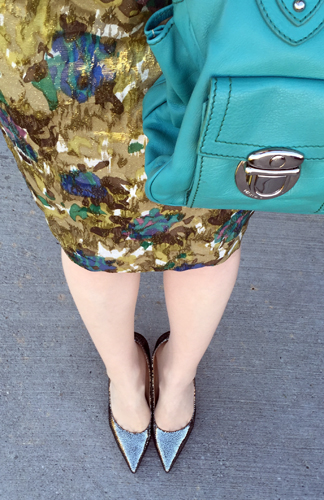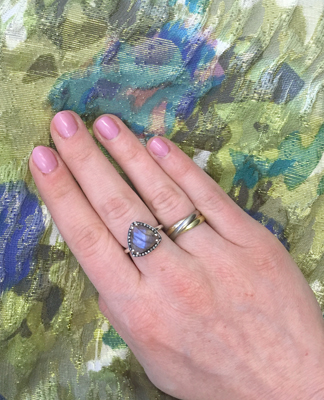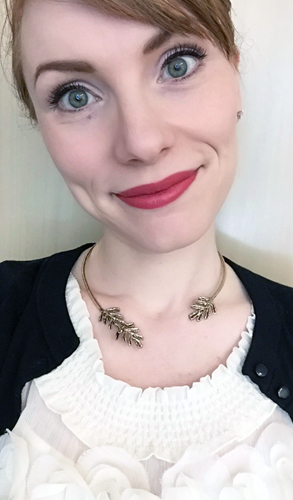 Something in the colour scheme (turquoise, cream, and gold) and the necklace makes me think of the Mediterranean — or maybe it's simply my vacation-starved brain drowning in wishful thinking. I realized the other day that the last time I took a holiday longer than 6 business days was probably my honeymoon — almost 6 years ago. I know that's pretty standard in some places, especially in a professions like mine, but, man, it makes me miss my university years something fierce. Oh, to have 4 months "off" every summer!