April, April, April. What the heck happened in April? The last week has been an absolute blur of work stress, terrible news, and family busyness, and I can barely remember anything that happened before. I'm pretty sure that my second book was published in April, and I went on a weekend getaway to Vancouver, and … that's about it. Well that and work, and home, and life also happened. I think. I'm also pretty sure that the weather starting warming up like crazy in April, which will be evident in my outfits for the month.
Speaking of which: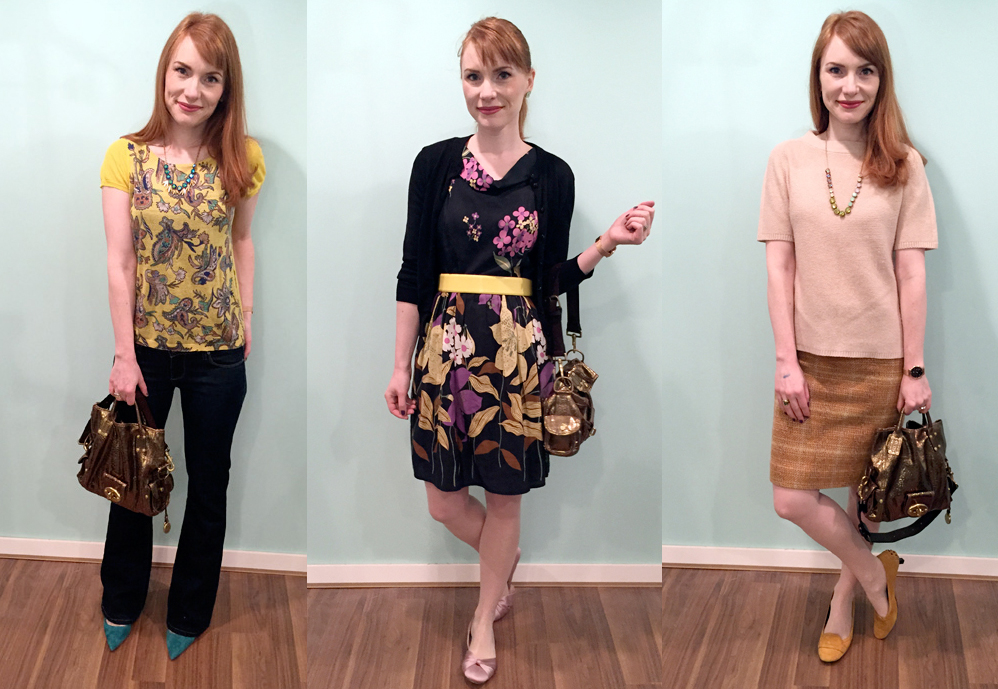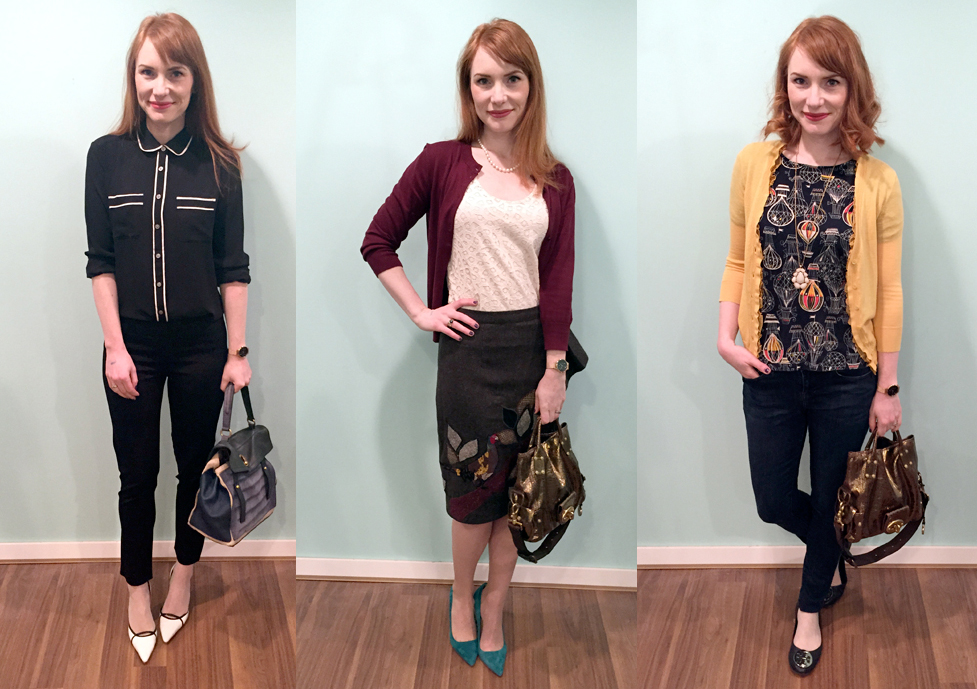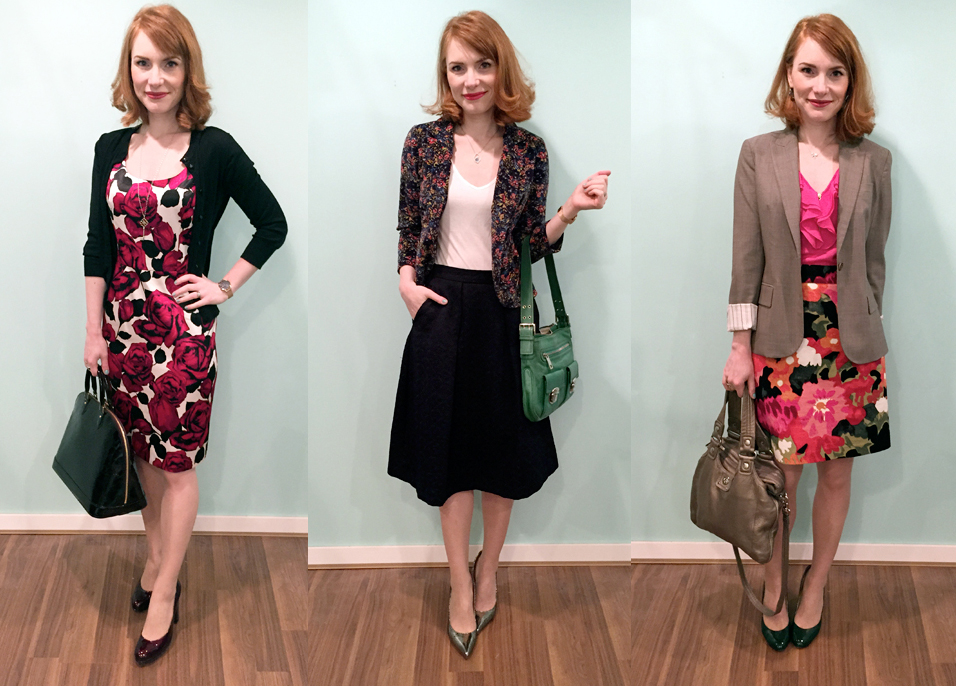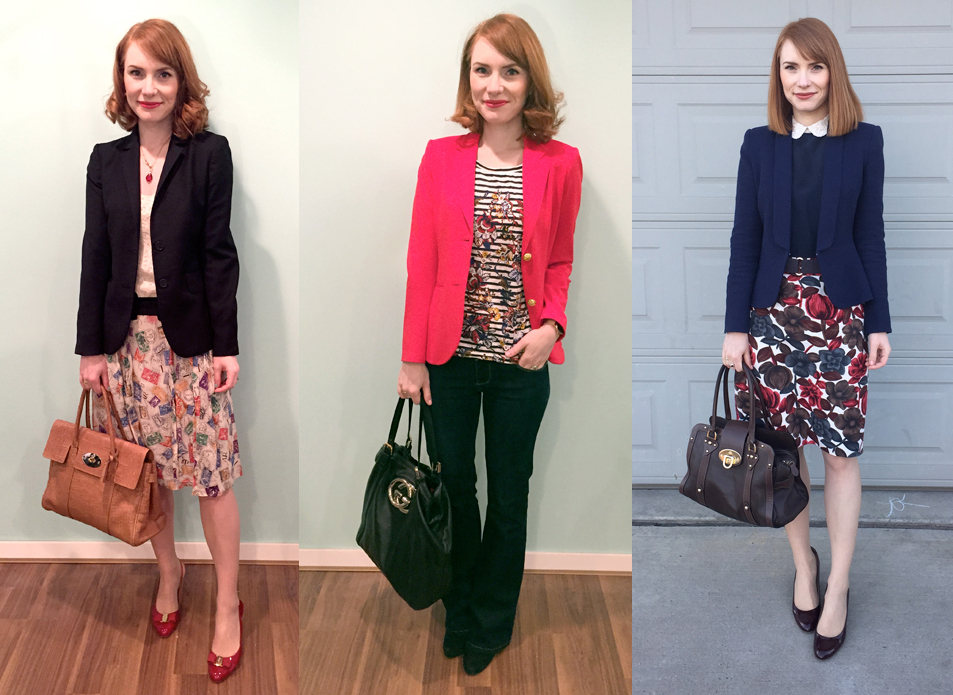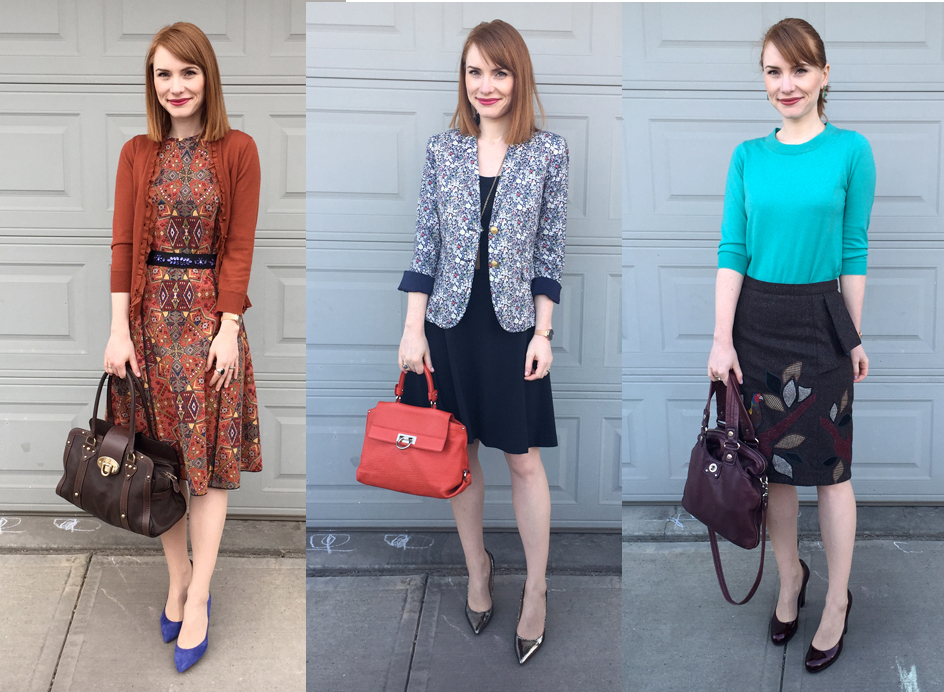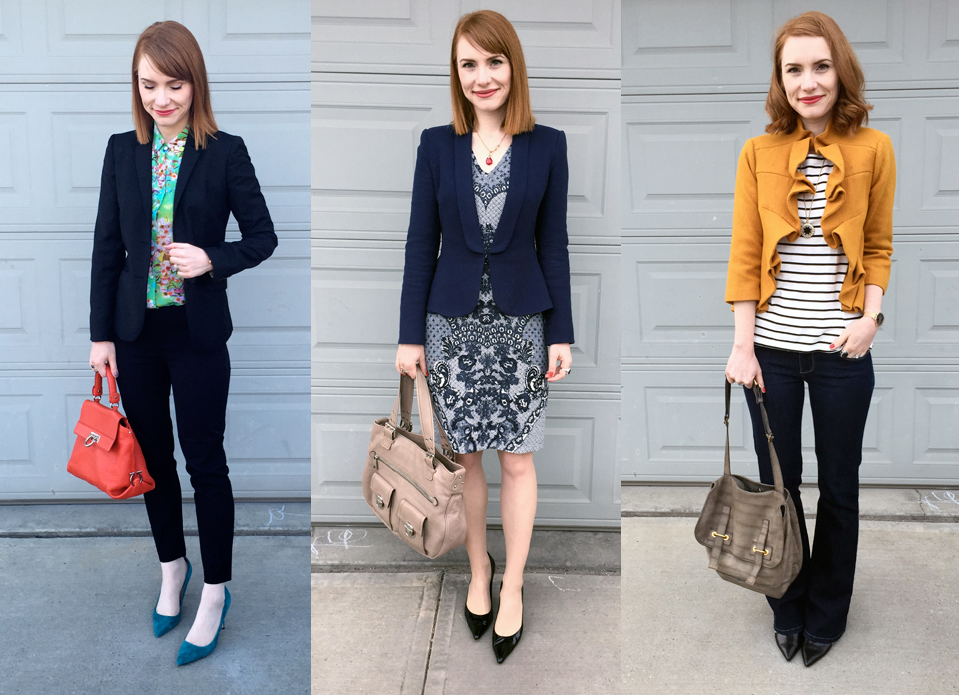 I have been thrifting so much lately that I'm awash in new (to me) clothes, which is always fun. It does make it hard to pick favourite outfits though. I really loved #5, 6, 9, 12, 13, 17, and 18 … which might just be the longest list of faves I've ever had (and that's not even counting some of the ones I simply liked a LOT). I won't even bother attempting to list favourite pieces, but I will say that I'm proud that all of them came to me pre-loved. But you've heard me blather on about that before, so I'll save the soapbox for another time.
I will say that I'm having a lot of fun with my work clothes at the moment, although I feel like I'm definitely moving closer to "business creative" territory and leaving "business formal" in the dust. Good or bad? Eh … I'm not sure it matters right now, to be honest. About a year ago, when I was still in the thick of transitioning to a new role with different responsibilities, I went through a phase in which I was acutely aware of/concerned with/obsessing over my professional image. Having settled into the role and gained a ton more experience/confidence/security, those concerns have lessened. I now feel like I've got a sufficiently good handle on the various expectations I may encounter in different situations to know exactly what image I want and need to present. And most of the time, I get to just wear whatever I like. Which is, honestly, a great perk of my job.
But enough blah, blah, blah from me — how was your April?